SME
Fintechs are drivers of growth, innovation in financial services, not disruptors to traditional banking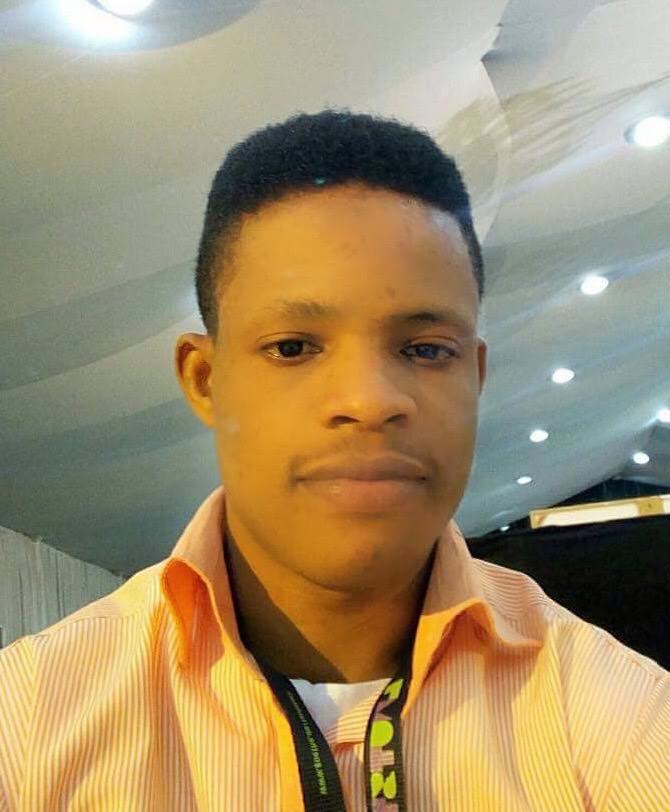 Justice Godfrey Okamgba is  Businessamlive Reporter.
You can contact him on justice.okamgba@businessamlive.com with stories and commentary.
September 24, 2018890 views0 comments
Aminu Bakori, CEO and founder of Payant, a Kaduna-based invoice and payment software startup, spoke to business a.m. on the role of fintech in Nigeria's financial services industry, the need for collaboration between traditional service providers and the new entrants, and other issues. Justice Godfrey Okamgba, brings the excerpts:
What's your view of the fintech industry in Nigeria? Are we making any progress?
The fintech space in Nigeria or Africa generally is an interesting one, with lots of innovative ideas coming up every day from young bright minds across the continent. Even though we're just starting, you could already see the amount of progress that has been made so far in the industry. I believe we haven't yet scratched the surface of financial innovation and there is more disruption in the future.
What are some of the practical problems facing the fintech space in Nigeria?
This is an interesting question because we get to face a lot of challenges every day as a fintech startup. Security is the number one area where almost all our strength goes to due to the high volume of fraudulent activities by fraudsters. Second is funding, while several fintech startups have been funded, it's still a basic problem we're facing. Lastly is lack of partnerships between the fintechs and the banks. I believe fintechs are drivers of growth and innovation for the banking industry rather than being a disruptor and killer of the banks.
Could you please explain in details, how your solution works and what problem is it solving?
Sending and receiving money is very hard in Africa, over $120 billion is still unmet in SME trade financing across the continent due to poor payment infrastructure. At Payant, we provide the set of tools and services needed by individuals and businesses to send and receive money across Nigeria.
Our core product called Payant is invoicing and payment software that allows businesses to receive money from customers either from invoices they send via Payant or from their websites or mobile applications. They can also receive payments directly from their Facebook pages using our messenger integration or simply using our online store. Payments on Payant can be done using cards (where both local and international cards are supported), account numbers, USSD or cash payments at any of the over 5,000 bank branches across the country.
Does Payant support users from other countries or just Nigerians?
Not all countries but we now support users from Kenya and Ghana.
As in Nigeria where Payant makes paying and getting paid easy for its users, Kenyans and Ghanaians can now enjoy the same easy, fast, instant and seamless payment experience Payant provides in addition to our wide range of products and services including our Mobile POS and chatbots in their native currencies Ghanaian Cedis(₵) and Kenyan Shilling(ksh) respectively.
You recently hit one billion transactions, how many are you looking at in the next two or 5 years?
Yes, we recently hit N1 billion worth of transactions processed on our infrastructure and we have gone beyond that between our official announcement and now. In the next couple of years, we see Payant processing about N10 – 15 billion every year in total transactions.
Over the next couple of months, we would be making several updates to Payant. We would be adding USSD payments, opening up our school collections portal and much more amazing kinds of stuff. We would be notifying you about them so you can leverage on those features to build amazing services.
Our first payment was for N500 on 1st Jan 2017. Our lowest payment was for N1 and our highest value processed at a single time is N400, 000. By the end of the year, we had processed over N100, 000,000 (One hundred million naira) in total transaction with just a little over 1,000 registered merchants.
What have been the updates around the Payant?
We added recurring payments on Payant and recently, we also became one of the only payment schemes that allow recurring payments on Verve cards.
We also launched the Payant Checkout app, this allows merchants to accept the instant card and account payments from anyone, anywhere and at any time using their mobile devices. It was designed to be a secure, seamless and painless way of accepting instant card payments by merchants.
Several update and feature were built on Payant since then. This includes the wallet scheme, verification services and much more. One thing we've not done was to give updates on how far we have gone since starting Payant.
Do you see more disruption in the banking sector?
You can name it disruption, but I choose to say advancement and innovation in the banking sector. And this can only be possible if the banks stop thinking of Fintechs as killers and open up their arms to partnerships that will enhance the way payments are made across Africa. This is exactly what happens in other parts of the world where we see disruptive ideas coming from.
Am wondering if our solution could be more beneficial to the SMEs in Nigeria, what can you say about that?
Small and medium enterprises power the love of Payant. In our effort to ease payments for SMEs, we're excited today to introduce micro transactions on Payant.
Micro transactions will allow merchants on Payant to easily receive online payments via cards, direct account debit and internet banking channels at the lowest and affordable rate of 0.5 percent for all transactions less than N5, 000.
All payments when micro transaction is enabled are settled into the merchants' wallet on Payant, which they can withdraw from instantly into their bank account at any time.
 If you receive fund today from an angel investor, which areas will you invest?
Most of the funding would go into team building and infrastructural development.
What's the strong value proposition for Payant? Is there anything that makes you different from other fintech startups?
At Payant, our solutions are built on the mission of creating an easy way for anyone to send and receive payments. While other payment platforms focus on providing solutions for developer-centric usages, we provide payment services without the need of a website/mobile app, developer or coding skills and the solutions work for both those that are banked and the unbanked.
Tell me more about the DOT solution, how does it work and why the need?
Dot. is designed and built from the ground up to be an expense management tool for individuals and businesses. It was built to be an easy way for anyone to pay and get paid instantly regardless of being banked or unbanked.  We also allow users to buy airtime and pay bills like electricity bills, TV subscriptions and buy internet bundles directly from their mobile devices.
Dot. is the modern banking solution on your mobile phone. It's everything you need from a bank without the bank.  Dot. is a digital mobile payment service that is focused on making your financial life easier and so much better.
It allows you to send and receive money instantly, buy airtime and pay bills. The account is also coupled with a card that allows you to withdraw cash at ATMs and make payment at POS/Web terminals across Nigeria.
It works both on Smartphones as an app and also via USSD for feature phones. It relies on advanced biometric user verification schemes that are powered by partnerships with identity providers in Nigeria. Expense management is an important missing piece of the puzzle in the financial space.
A common question is "How much you spent last month on Airtime". So far no one has answered the question. Imagine a world where a system keeps track of all your finances and by the end of the month, you know exactly how much you've spent on airtime, transport, feeding etc. That is Dot.
Is our solution similar to UBA's AI Leo that is on social media like Messenger or WhatsApp?
In April, we launched the Payant Chat Bot, it was a great solution for individuals and businesses that want to send and receive payments from social apps like the Facebook Messenger, Slack, and Skype. Later in June same year, we extended our bot scheme to allow businesses to receive payments from Facebook Messenger. It was a fast, easy and a more natural way for customers to browse and buy products directly from Facebook Messenger.
Customers can browse through a carousel of tickets and make their purchase by clicking on the Buy button all within Messenger. Payant will securely process the payment and automatically send a payment receipt to your customer on Messenger.
One of the good things about this is that the whole Messenger experience can be fully customized from your Payant Dashboard.
What's the vision behind Payant and the problem you are trying to solve?
When we started Payant on 1st January 2017, we were not sure about what to expect. We saw a huge problem in financial schemes in Africa. It was very difficult to send and receive money across the continent most especially when funds are to be sent to Africa. We set out to building invoicing and payment software that allows individuals and businesses to send and receive money directly into their bank account easily.
In 2018, we are focused on building up our system, improving the quality of our services and increasing our transactions with more merchants. We added more channels of payments including account number payment, cash payment services and much more.