Europe
How to plan your first visit to Europe for summer 2017
May 25, 20171.3K views0 comments
Europe is one of the most popular travel destinations for Americans. Its varied cultures and easy-to-use transportation methods enable visitors to travel to multiple countries within a few days. If you're planning a trip to Europe in 2017, keep these six tips in mind to make sure you have the best experience possible.
Order Currency Ahead of Time
Travel is expensive, and one of the best ways to avoid getting overwhelmed with costs is to book and pay for as much as you can ahead of time. If you're taking a flexible approach to travel and deciding where to go next a few days ahead of time, you might not be able to book in advance. However, it's possible to order currency before you leave the airport.
Contact your local bank and ask to order euro or pounds a few months before your trip. You might want $300 to $500 dollars in cash so you have enough but not so much that you're walking around with large sums of money. You can order a mixture of small and large bills so you can pay for hotel tabs and buy snacks. Banks typically offer a favorable exchange rate, and you can pay off a large part of your trip before you even leave.
Create a daily budget
Some people visit Europe on an incredibly tight budget. They don't want to overspend, so they limit the number of tours, meals, and activities they try. While it's possible to travel around Europe on a shoestring, you don't want to miss out on amazing French pastries or delicious Spanish tapas because they cost extra. The food and local activities are a huge part of the travel experience.
Create a daily budget to work with that includes food, transportation, activities, and souvenirs. A good benchmark is spending $100 per day. At the end of each day, track your spending and roll over any extra money to the next day. If you only spend $70 one day, you could treat yourself and spend $130 the next day.
Find the best option for getting around
Europe has amazing travel infrastructure with planes, trains, and buses. Most of these are affordable and relatively convenient. However, it may be worth paying a little extra to get somewhere faster so you have more time for sightseeing.
For example, Germany has an incredibly reliable train system with routes to cities several times a day. You could easily take a train from Munich to Frankfurt or Berlin. However, you could be on the train for six to 12 hours, when a flight would only take an hour and cost about the same. Check out travel apps like GoEuro, which can identify the best route for your timetable and wallet.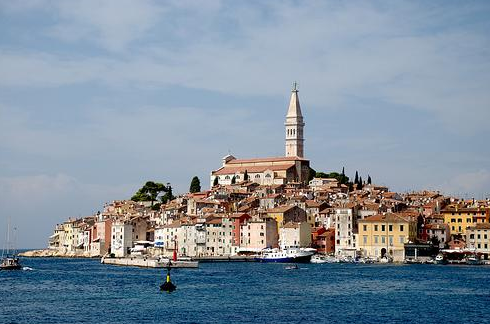 Leave extra room in your schedule
While you may be tempted to fill your schedule with tours, activities, and experiences, you may discover unexpected opportunities in the cities you visit. There might be a day trip that a fellow traveler recommends or a museum you want to spend more time exploring. If your time is completely accounted for, then you'll miss out.
Leaving extra time also gives you room to rest. Even the most active and dedicated travelers need to take an afternoon off or at least find time for a shower and nap before heading out again. Having extra time will help you recharge so you're energized to take on the city.
Use popular landmarks to book your accommodation
Most European cities have an old town that stretches back to Roman times. Munich, Valencia, and Salzburg are just three examples of this. The majority of today's landmarks are still in this old town, making it a popular and safe destination for tourists. When booking your accommodations, try to find places as close to these parts of the city as possible. Doing so will put you close to tour meetups and tourist information centers so you can book tours and day trips.
Look for walking tours to get an overview of the city
Many European cities have free or affordable walking tours of the main areas. The guides are passionate about the area and will happily guide you through the landmarks in exchange for tips. This is a great place to start when you first arrive because you can get a general overview of the town you're in. Your guide will point out museums you should return to, castles and cathedrals with fascinating histories, and day trips you might want to take. These typically last two hours and will help you get your bearings before you explore the area on your own.
You don't have to plan every detail of your trip ahead of time, but if you keep these tips in mind, you can create amazing memories in every city you visit.
---
Courtesy Huffpost