Interview
Hubmart's part of 70% modern retail growth in Nigeria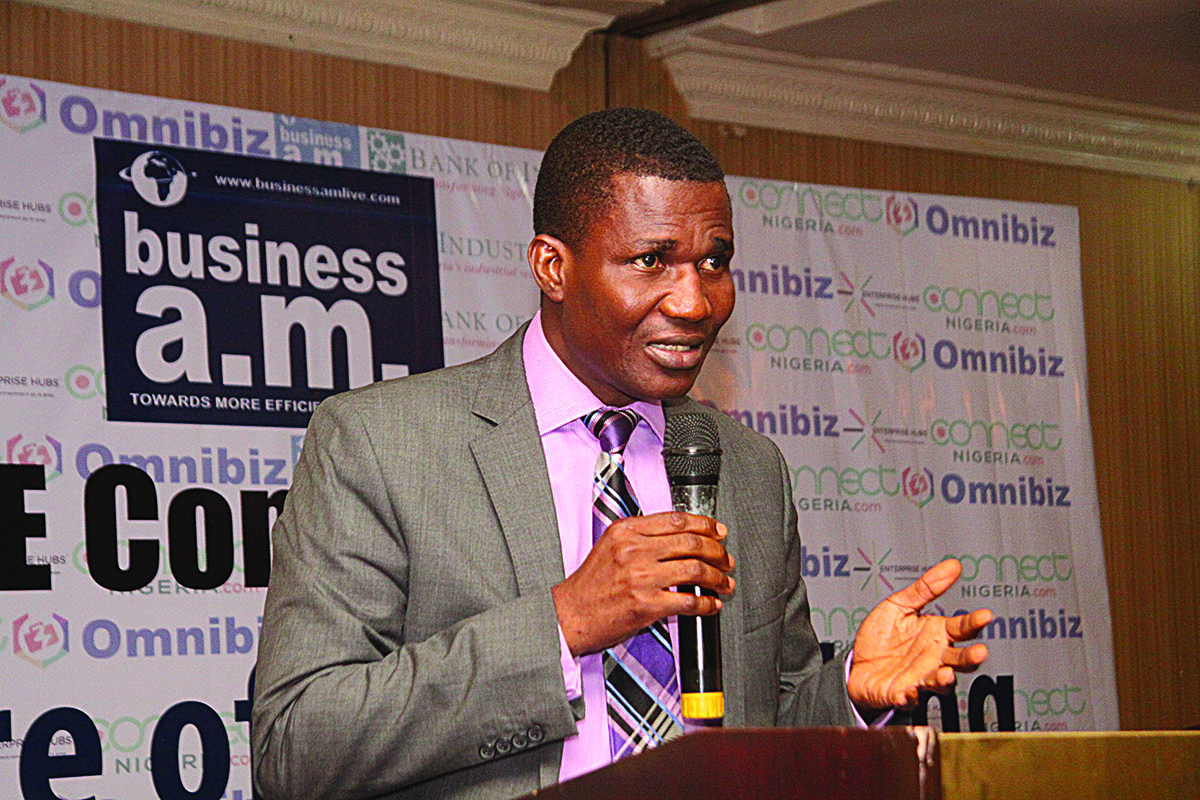 Phillip Isakpa is  Businessamlive Executive Editor.
You can contact him on phillipi@businessamlive.com with stories and commentary.
June 17, 20191.1K views0 comments
Consolidates in 3-years, enters growth phase
Targets 175 stores, 20 in Lagos, medium-long term
Omole, Lagos store set to launch
Three years ago, last December, the Nigerian retail space was suddenly lit up by the bright orange colours of a new outlet by the name, Hubmart. From afar, and looking at the artistic presentation of the name, many were tempted to think it was another foreign supermarket chain that had just come to town. But upon a closer look and asking the right questions, it turned out that Hubmart is entirely indigenous, but its owners and investors had deliberately ensured that it was going to be international in outlook, content and form. Now operating three stores in Lagos, the owners plan to grow this to 25 superstores and 150 small ones across the country. A fourth new store is due to open this month in the Omole area, an outskirt of Ikeja, the capital of Lagos State, on a journey that will see 20 stores built in Lagos alone. business a.m.'s PHILLIP ISAKPA met up with SINAN SOYSAL, Chief Operating Officer, and TIMILEHIN ADEYOKUNNU, Marketing Manager, at Hubmart's head office in Victoria Island, Lagos to share insights on the journey so far and what the retail space in Nigeria currently holds for the economy. Excerpts follow.                      
                                                                                        PHOTO CREDIT: JAYEOLA ISAAC
When I first saw your flagship store and the colour, it was attractive and beautiful; and then someone invited me to meet up at the restaurant, and I said to myself, this place looks like somewhere else, maybe a place I've been to in England…
[…Cuts in…] The infrastructure is from the U.K. My background is also the U.K. and the previous CEO came from the U.K. So, the foundation and getting the basics for a proper retail [outlet] lies within it. The colours were chosen on purpose, it is a different shade from all other supermarkets. Usually, the colour red and blue are associated with groceries.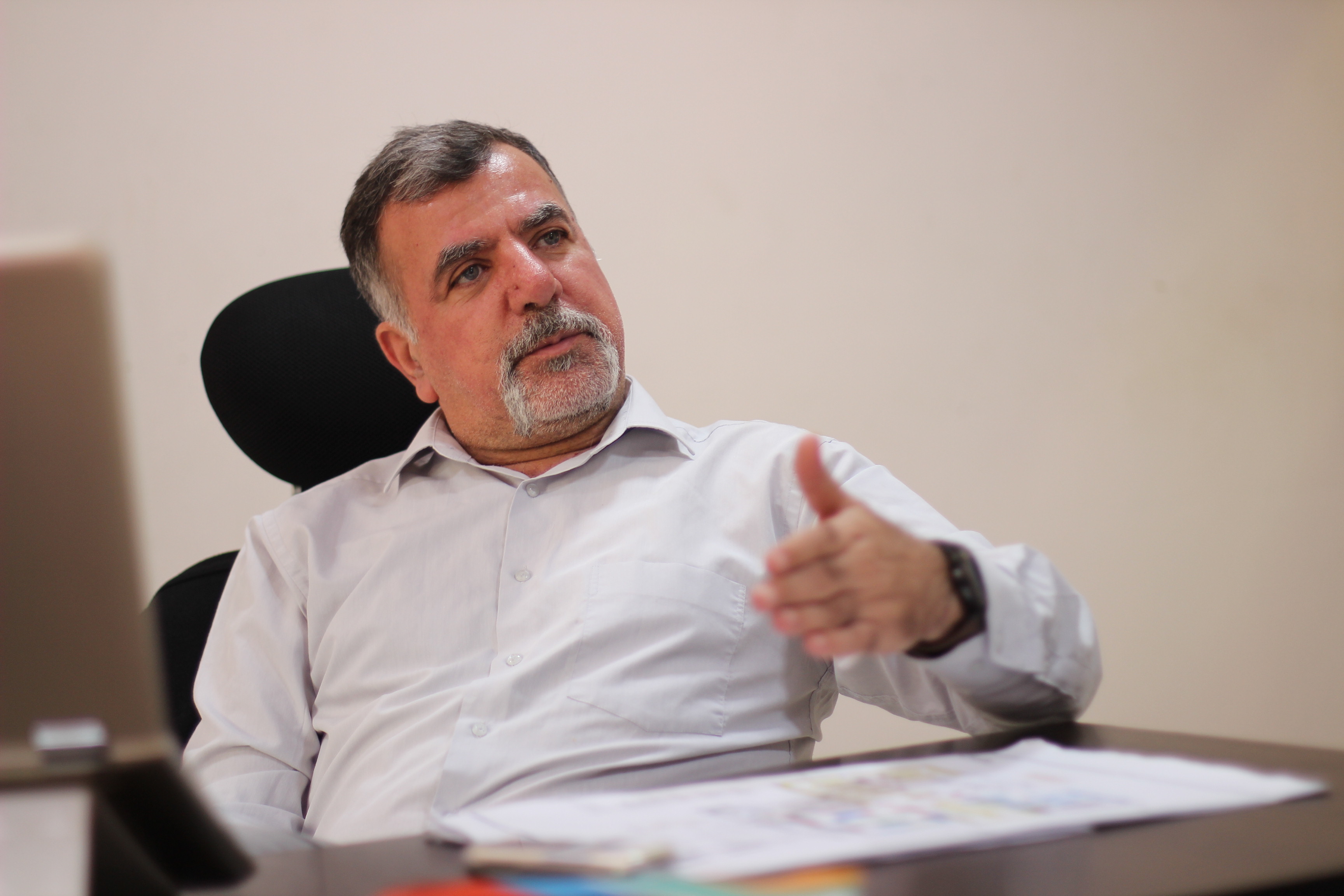 Hubmart has been around for about four years; in a nutshell, what has the experience been for Hubmart in the Nigerian market?
To start with, there is no foreign investment in the company; it is a 100 percent Nigerian company. Before we came into this, there had been a very good market research; both from the customers' side and competitors, and the investors decided that this was a good area to enter the Nigerian market. In the early '80s, there were some bigger retailers in Nigeria, but there have been some economic issues, which forced them to close down. Modern retail in Nigeria is in baby steps, the biggest player is Shoprite, [which] has 25 stores; Spar comes next with 14 or 15 stores. With respect to the universal average, those numbers are very minute, small.
I am Turkish and in Turkey, the biggest retail store has 7,500 stores, the second has 6,500 stores, the third one has 4,500 stores; top line players all around have 35,000 stores in a country of 80 million people with 750,000 square metres. Nigeria is almost triple the size of the area and more than double the population, so there is still a long way to go on modern trade; it does not mean that Nigerians don't know how to trade, but the modern trade has a different approach to it. What we are trying to say is one-stop shopping, you find everything under one roof.
The first three years finished last year, in December. After December, the board members and investors had a meeting that evaluated the performance so far and to know if the business was good to go on or not. After the evaluation, the investors concluded that the business could grow in Nigeria. The first three years was to put the infrastructure of the business in place, getting the brand right, getting the brand structure right and getting the brand presence into the market, which we succeeded in doing with only three stores. Now, from this year onward, it is another stage, our initial plan was to use the first three years to open many more stores, but because of the economic crisis in 2016, the exchange rate went from N195 per dollar to N550, and now to N360, and that affected our projections. But this year we have started again with the growth model and in one month, we are going to open a store in Omole [Ikeja, Lagos]. Hopefully, we will have another one in the last quarter of the year, and another one next year. Very soon, we would have doubled the current size; we will not have just three stores but six.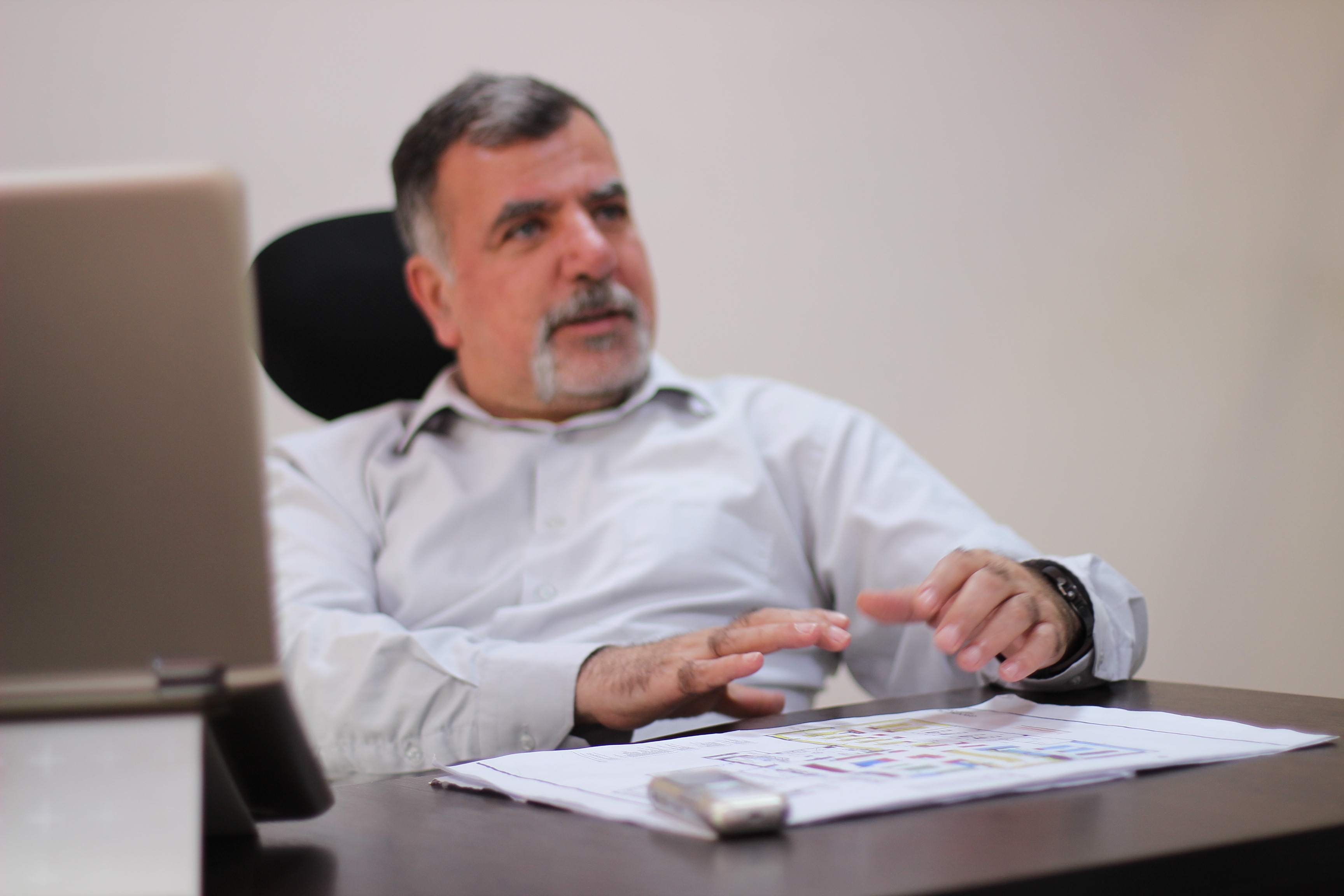 As I have said, the investors are seeing modern trade as a growing industry in Nigeria and we started with not more than a supermarket size, in our strategy and plan. We have plans to grow convenient stores as well, but first, we want to penetrate Lagos with our supermarkets, before moving to other cities. Maybe we would have around 20 stores first in Lagos before moving to other cities. Meanwhile, we can open a convenience store, a smaller type of neighbourhood stores; we are talking about 100 to 200 stores. This is where we think the modern trade is going and we want to give everybody, Lagos and Nigeria, a better shopping experience.
You are in your fourth year and you have three stores at the moment and you are looking to open a new one in Omole [Ikeja, Lagos], and one thing I have noticed is that you have large stores, larger than most that we have seen, what are the drivers for the size of your stores?
There are two things. We have what we call "the ultimate shopping trip" for the customers, and for you to make an ultimate shopping trip, you need this space. The second thing is our unique differentiators, our bakery, and our butchery. To be able to handle that properly, and produce them properly, we have mini-stores, and as I have said, after finishing this round of stores, in our plans, we have the small store concept, but they will not have these unique facilities. However, this is another stage because we have to finish the stage of having supermarkets, they are not small shops, they are 1000/1500 square meters supermarkets and this is the reason. The one we are opening in Omole is a little bit smaller than this store [pioneer store at Victoria Island], so by the end of this year, we are looking to have three stores on the Mainland and two on the Island.
I wanted to also ask, what has the reception been like in this past three years you have been in the market, I am sure you would also have many experiences from locating one store on the mainland and two on the island?
Basically, some customers have found it very exciting, the new model coming into the market, so the reception from the customers is very welcoming, the same thing with vendors, the vendors are very welcoming as well, when they see that we are here to stay and are determined to lead in this market, they have been very supportive in that sense. Other stakeholders and competition, the competition in modern trade is a bit different, the biggest players at the moment are just four in number, the others are much smaller; so, there is no proper Nigerian investment that can compete with the big players. So, as I said, the modern trade in Nigeria is still in baby steps, the market is so big and at the moment there is no interaction between the competitors. Normally, in the retail environment, you would have promotion draws and others, but at the moment, since there are not too many of us, we don't have the competition between us; the major competition is trying to share from the open market. Most times, open market struggles and could be a little bit sluggish, but the open market is reacting well in Nigeria, one of the reasons that they are quick to react to change is that some others were not quick to react so, that gave them an advantage in that sense; but modern trade is still growing, it grew around 70 percent from last year and we are part of the growth.
There have been instances in the past where the variety of products that you want to display for the customers to have access to can be challenging. So, how much does the Nigerian environment or Nigerian market provide suppliers for you and how much of international sourcing do you do?
At the moment, we do almost 99 percent local, we are aware of the infrastructural issues in Nigeria, and the problems the manufacturing sector faces, but it has been picking up in the last 3/4 years. When we first started, it was an issue and we had to get more imported products; but now, as more manufacturers come in, we are getting more Nigerian products, we try importing a few products, whenever we have the chance, and we import our own products as well just to give the customers a variety of goods that they like. The world is a big open market and Nigeria here, is a part of it and it is used to doing a lot of import, so we capitalise on that.
When you open your Omole store, which you say is a little bit smaller, that market is going to be one that will be a mixed bag, because of the location. So, what are you expecting from that market in terms of footfalls and as a way of growing the business further?
If you look at 2018 numbers, the basket size in modern trade is N2,800, but Hubmart's basket size has been around N4,000, which means we contribute a lot to that N2,800. This is the reality in Nigeria, N2,500 per transaction, but there is this perception in Nigeria at the moment that the products sold are expensive; and it is not just Shoprite being expensive, Spar being expensive, Hubmart being expensive. The way we display our products, the way we brand our products, we might look a little bit more expensive but if you look product by product, you will notice that we are not that far off from our competition, we might be a little bit far off from the open market, but we try to compensate it by saying everything is under one roof, it is air-conditioned, it is hygienic, it is very clean, and it is 100 percent original, no fake products. So, in that sense, we are not scared, we will also try to meet local needs. For example, we sell 12-inch cakes but it looks like in that area, there might be a need for a smaller cake, which will be around N3,000, so we will be making that type of product for that store. So, we are ready and there is a big estate behind our store, Omole phase 1, and I think we are excited and hopefully, we don't have any issue.
What about pricing, given our understanding that you're located in V.I, Lekki, GRA, Ikeja; Omole might be more price sensitive, so how are you going to deal with that in terms of that market?
As I was trying to say, it is a perception, and we will change that perception, we won't be doing anything special for the Omole store pricing, like, if you sell a product N100 here, you won't sell that product for N89 there, we will have uniform pricing but we will have special promotion to change that perception, we will have our marketing team and marketing tools to work on it and our environment, hopefully in our variety we will ensure that it fits in.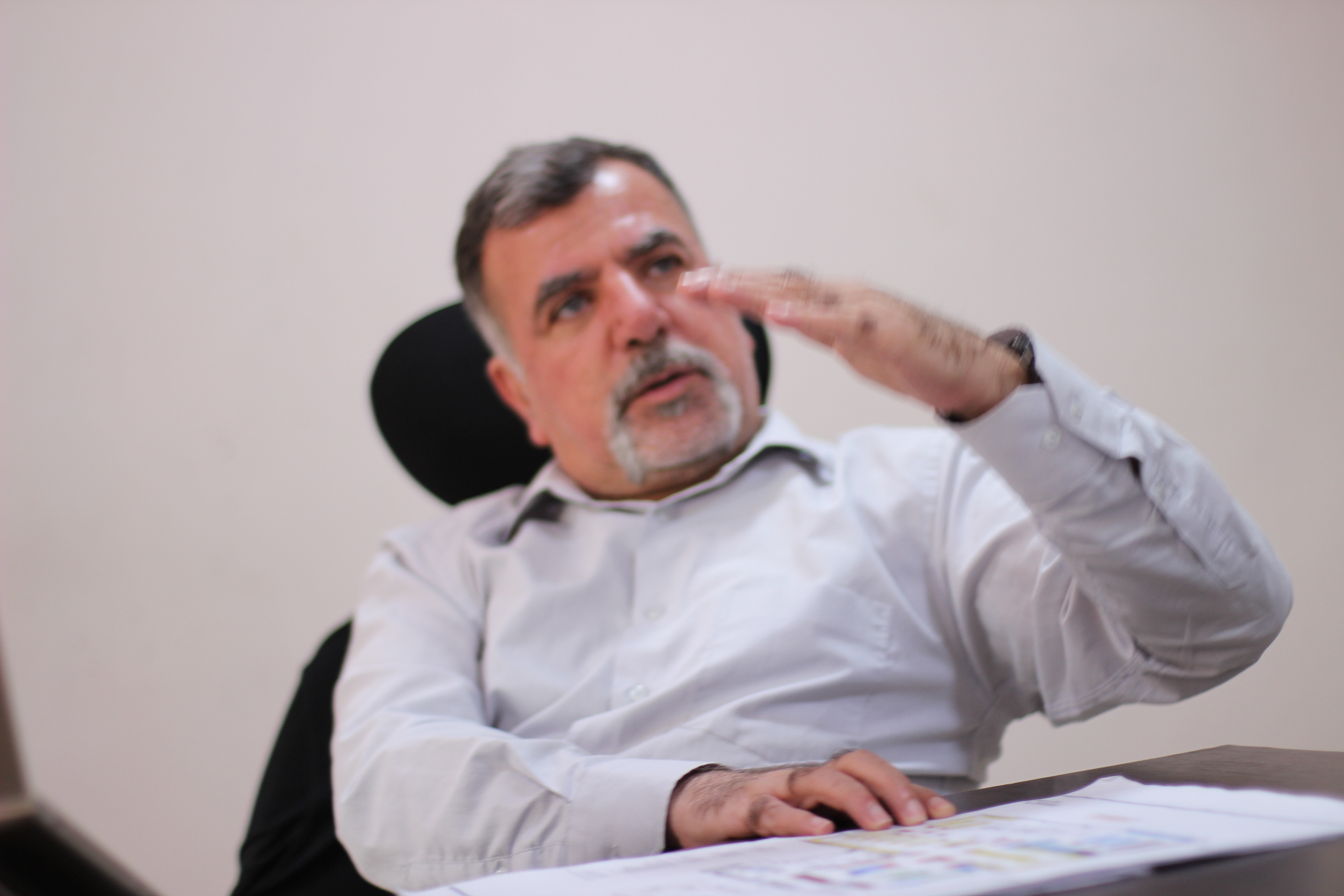 To your question, we don't think it is going to be around N4,000, the basket size is not going to beat that, but we believe that the food store is going to make up for it, there is going to be more foodstuffs, less basket size.
With Omole on schedule you look to open the Omole store in the next one month, now, what are the special that customers should be looking forward to as you open that store?
Adeyokunnu
The beauty of Omole is that it has the right blend of the affluent and the average Nigerian so to speak, so, our expectation like what he was trying to say before is that the affluent can be a little bit more adventurous when it comes to doing their shopping, however, we are not priced at that critical level where regular earning people cannot come into our store, for example, I dare to say that if you go into our Deli, the kind of meal that you will be able to get breakfast for as low as N500, and we have local meals that appeal to the local palate, come to our store in the morning and you can actually get pap and akara. I don't know a lot of restaurants that actually care to that very granular level to be able to see the things that we are offering. So, for the people of Omole, they should be on the lookout for amazing meals, because our Deli is amazing, Nigeria is a pastry-loving market, so they should be on the lookout for amazing pastries and we have an amazing range of pastries that are even better than your regular restaurants, so they should be on the lookout for that too.
For an everyday woman, they could possibly be saying goodbye to going to an open market because the kind of convenience we are offering is such [that] you don't have to sweat, argue prices with your meat man and who still sells you stale meat, and you don't get to have your moment of knowledge until you get to your house and everyone is saying it is too expensive. But what Hubmart is offering you is something more convenient than what your meat man is offering you, but with a better quality, so you have your market under one roof, your pepper, your tomatoes, your meat, your fish, and then you can also get some unique ranges like salmon fish and others, so you see, we do the regular, and we do the extra, that is why we say that we are more than a supermarket, that is why when you come to our store, you know that you are sorted for the weekend, you have things for the kids, for your husband, and for your household, we bridge that gap, from "ready to eat" to "almost ready to cook". We also have non-food items which are competitively priced, so, what I am just going to say is the market literally is about to change and I am of the opinion that the open market will feel the impact.
The way the retail market is conceived is still new here. Decades ago, you had Kingsway, Leventis, UTC, and they are all gone, so this is like a revival, which means the market is still open for other stores like yours. What challenges do you see, can limit its growth in the country?
In Lagos most especially, land is very scarce and it is one of the major challenges of having a retail store. You are right about saying that it creates a lot of jobs, it doesn't just give jobs to cashiers, there are jobs for virtually everyone, cleaners, packaging, so you are right in that sense. Another major challenge is the consistency of products, like when you have a proper range of a particular product, maybe two months later, the product is not coming in and then another guy brings the same products but cheaper, and then two months later, he disappears. So, there is no consistency on some of the products and this is why some people tend to import these goods themselves. If you ask me, there is no pricing issue; maybe there is a price gap between open market and the modern trade, but it is understandable. But there is no price difference between competitors, there is no price war. Normally, in retail, the challenges are price and keeping your customers. At the moment, these two areas are very open and are not challenging, what is challenging is the consistency of the products, finding retail space, and the third one could be people, we need to train everybody, training could be easy, but it is a 100 percent customer service business and it is not written anywhere, so the best is education on the job.
Adeyokunnu
I think you can also add electricity. Basically, what power does is it shoots up your operating expenses. So, imagine you had stable power, that would really help how we do business; so I think power is another major challenge because we have invested in heavy world-class machines, because of the products we are trying to push out, but we always, more often than not, resort to generators and all that.
In terms of regulation, from the government, are there regulatory challenges that you face?
We have to have regulations, we are exposed and we are under the spot, we oblige every rule.
You have seen this market growing, given your experience so far, what do you foresee for Hubmart, going forward, and then the retail market generally in Nigeria
At the moment, modern trade is only three percent of the total market, and there is a lot of way to go. In Europe, they have reached up to 60 to/65 percent. In still developing countries like Poland, they have reached about 40 to 45 percent, and it took 30 years to reach around 40 percent, but it is moving really fast in Nigeria and it definitely won't take 30 years and you know with the internet, there are more products. It might not grow up to 40 percent because of tradition and because of the logistics issues in the country, but it will gradually grow to about 10 to15 percent.
Hubmart is in Lagos, and hoping to grow the Lagos market first, but when you step out, where are you looking at next?
Port Harcourt and Abuja
Let me find out from you, what Hubmart does in the area of CSR, in terms of giving back to the community.
(Adeyokunnu)
As earlier stated, the past three years have seen us trying to stamp our feet in the soil of the Nigerian market, and also the next step is for us to grow, and one of the ways which you know that you have grown is when you are able to give back to society, so transitioning so far, I'd like to say that we are quite stable right now and we are looking to build into the concept of CSR. It is not difficult to see why we would want to do CSR because our tagline says "Happy to help always". CSR is all about helping and so in subsequent months, we will be heralding that message that we are not just a retail brand, but a brand that loves to help people, and that will span in a series of campaign that basically focuses on helping the regular everyday Nigerian, it could be a random act of kindness, it will span beyond the four walls of our stores so to speak, so we like to look at CSR from the little things and not necessarily about building this and building that, who is having a rough day, how can we turn that frown upside down, what is happening at the bus stop, for example, is there a way we can make all these guys sweating, feel refreshed. So, we are going to be embarking on a happy to help campaign where we are then launching our CSR in bit, which will then lead to something even bigger during the December period.
(COO)
Our idea is not to use CSR as some sort of brand building initiative, we don't feel the services so far, some have been significant, and some have not been significant. Our idea is to open more stores, we want to be part of the society, so it is not going to be one majorly big activity, it is going to be local and in the neighbourhood, but at the moment we are looking to grow and open more stores. This is where we are going to focus on for the next few years.
In terms of employment, what are the numbers like?
We have about 400 employees across all the stores. It will definitely increase as infrastructure grows, if we have 25 stores and 150 small stores, they will need around 3000 people, that's the plan.
You mentioned the neighbourhood stores, and I also know that it might be tricky in terms of revealing your plans to the competition, but what kind of strategy do you want to adapt, I recall that some years ago when Best Choice came to town, the approach they used was an agency/franchising approach, so what approach are you looking to employ?
I know a French store that uses that style of approach, their model all around the world is franchising. Franchising is good especially when you are trying to sell mostly your own products and you have to import their product, importation in Nigeria is a bit difficult, so it is not the right model for Nigeria. Also, the scale is very important, so you cannot lead with five stores and 10 stores and say it is going to be profitable. The thing about small neighbourhood stores, looking at our big stores, there is something we call like for like growth; what did we do in the store last year? What are we doing this year, but major growth comes from if you are healthy under like for like, you sell more of what you have been selling, but in smaller stores, like for like approach is a big challenge, organic growth is the major thing in smaller stores, to continue growing, you have to look at the profitability of a product, if it is not profitable, you close it. So, there are some best practices, but we would try to pick the best that most suits the Nigerian market. But first of all, we have to grow our supermarket, after which, the smaller stores will come. It is not going to be in the next two years, as our vision is to be the leading retail store in Nigeria.
That means the development of the smaller store is a long-term plan, I say this because a few years ago, a competitor rolled out a growth plan and journalists kept asking questions, when it wasn't being met. But since you don't have a timeline I guess it will follow how you grow in the market?
As I said, our vision is to be the leader in the retail industry in Nigeria, now when we want to recruit people, we see that many people come with the intention of working with us.