Energy
IBEDC set to distribute free pre-paid meters in Kwara
August 8, 20171.1K views0 comments
The Ibadan Electricity Distribution Company (IBEDC) says it will soon commence the free distribution of pre-paid meters to electricity consumers in Kwara state.
Asaju Kolawole, the company's Regional Communication Officer, spoke Tuesday in an interview with the News Agency of Nigeria (NAN) in Omu-Aran, Irepodun Local Government Area, where he disclosed that the meters being purchased for N37, 000 by electricity consumers now, would be distributed free.
According to him, IBEDC is in the process of completing the distribution of those already paid for, before the commencement of the free distribution.
He warned electricity consumers not to pay for new pre-paid meters.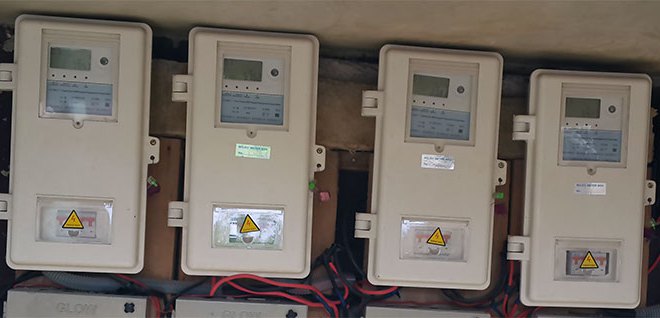 "We are going to commence the free distribution of the meters to every category of consumer very soon.
"Contrary to the notion that we don't want to give out meters, the mere fact that consumers don't have meters affects us more.
"So, it is beneficial to the company that all households have meters, considering the level of energy lost to lack of meters," he said.
Also, Waliu Sanni, the Business Manager, IBEDC Omu-Aran District, said that over 600 pre-paid meters had been distributed free within the district.
Sanni said that the company had also embarked on data capturing of electricity consumers toward improving a good relationship with consumers.
"The data capturing of consumers was geared toward achieving an effective service delivery to our numerous consumers in the district,'' he said.
Sanni urged electricity consumers to always adhere strictly to the electricity regulations like putting off the unused appliances to reduce energy wastage.
He also called for prompt payment of electricity bills to ensure the sustenance of regular energy supply to the area.