By Dikachi Franklin, in Owerri
IMO STATE IS ENDOWED with abundant natural resources that could be harnessed to stimulate development opportunities in agro-based and agro-allied industries as well as the hospitality and tourism sector of the economy.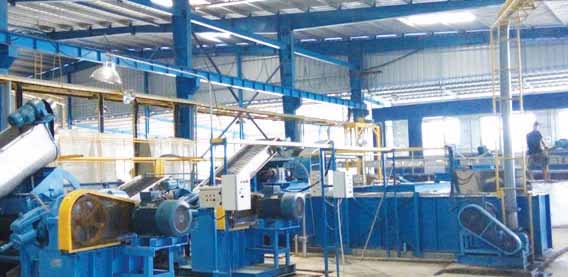 One such area where agro-based investment opportunities exist is the Imo rubber estate in Emeabiam in Owerri West Local Government area, the Umuokanne Agriculture Rubber Estate and the Obiti Rubber Plantation in Ohaji Egbema local government area, which today is known as Imo Rubber Nigeria Limited, a company that has been moribund for years.
However, the new governor of the state, Emeka Ihedioha, has raised the hopes of Imo people for possible resuscitation and revamping of Imo Rubber Nigeria Limited.
Sources who spoke to business a.m. for this story revealed that during the government of the late Samuel Mbakwe (1979-1983), Imo Rubber was at its peak as a revenue generating venture, accounting for about 35 percent of the gross state product (GSP) of the State.
But after that period, every other successive governor and its administration paid lackadaisical attention to Imo Rubber Nigeria Limited, until the present administration of Governor Ihedioha.
Our sources further disclosed that the heyday of Imo Rubber Nigeria Ltd, rubber plantations in host communities, developed beyond just tapping latex from rubber trees, to operating mini-processing industry that processed raw materials to actual ductile and elastic rubbers ready for further industrial conversion to shoe soles, tires, rubber bands, rubber footballs, among others, may have finally come.
During his electioneering campaigns, Ihedioha had promised Imo people of real agricultural revolution. To this he added that his government would simplify access to land for agro-based and agro-allied purposes, resuscitate and revamp the ADAPALM at Ohaji and Umuogu in Aboh Mbaise local government area with higher yielding improved variety of palm seedlings and target the planting of 3,000,000 palms across the state within four years of his administration.
Ihedioha also promised to resuscitate the ailing Imo Rubber Company by injecting what would be required and necessary, including human and material resources for proper functioning with a view to increasing the internally generated revenue (IGR) of the state.
And to this resolve, Governor Ihedioha has since swung into actions. He has set up a committee on Imo Rubber Nigeria Limited and the terms of reference include to recover, restructure and to re-establish a viable and self-sustaining company.
The essence, the governor reiterated, was to help create employment opportunities, improve the internally generated revenue (IGR) base of Imo state.
Ihedioha went further to say that the resuscitating and revamping of the Imo Rubber Company and other moribund state owned companies would offer opportunities for tourism and hospitality sector of the state's economy to grow, stem the gowth rate in crimes and criminalities, as well as make living meaningful for host communities and the state in general.