Energy
Julius Berger, Petralon venture into oil exploration despite global price instability
June 19, 20171.3K views0 comments
Still searching for growth opportunities, Nigeria's construction giant, Julius Berger Nigeria Plc said it is venturing into crude oil exploration across the African continent.
The company said it has already signed a strategic partnership and joint investment agreement with Petralon Energy Limited for the acquisition and development of oil fields in Nigeria.
Petralon Energy Limited has Mutiu Sunmonu as chairman while Aigboje Aig-Imoukhuede seats on the board as one of its directors.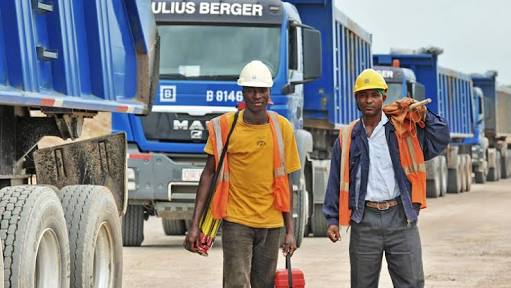 Juilius Berger, in a statement, said it is "also resourcefully seeking out oil and gas prospects in other African countries with rapidly evolving oil and gas sectors, such as Ghana, Kenya, Namibia, Uganda and Angola."
C.E. Madueke, company secretary of Julius Berger had informed the Nigeria Stock Exchange (NSE) that the "the alliance is in line with the strategic goal of Julius Berger to diversify into the oil and gas sector.
Petralon Energy Limited is a Nigerian upstream energy company to acquire, develop, operate and finance hydrocarbon assets in the Nigerian oil and gas sector. The company has acquired 35 percent economic stakes in the Dawes Island Marginal Field which is located in OPLs 2005 & 2006 / OML 54.
Petralon has so far raised $35 million for its operation, of which $10 million has been committed to Dawes Island and another $18 million soon to be committed on impending acquisition opportunity.
There is also the option to tap the same sources of capital to raise additional capital but we have decided to do this on a "deal driven" basis.
The entry of Julius Berger into the oil and gas industry in Nigeria is set to heat up competition in an industry, which has seen margins thinning as oil price takes toll on profitability.