Analyst Insight
Manufacturing under siege from all sides as epileptic power, poor infrastructure, high inflation, make positive PMI mere statistics
Ajose Sehindemi is Businessamlive Reporter.
You can contact him on ajose.sehindemi@businessamlive.com with stories and commentary.
February 5, 20181.1K views0 comments
With the Manufacturing Purchasing Managers' Index at 59.3 index points in December, 2017, which indicated an expansion in the manufacturing sector for the ninth consecutive months, according to the Purchasing Managers' Index (PMI) survey report by the statistics department of the Central Bank of Nigeria (CBN), Nigeria's government's assertion that business is booming seems justified. But according to manufacturers, the statistics are still what they are – statistics. They said epileptic power supply, lack of infrastructure, low purchasing power, limited access to credit facilities, insecurity and inconsistent policies will send them out of the country. Ajose Sehindemi reports.
---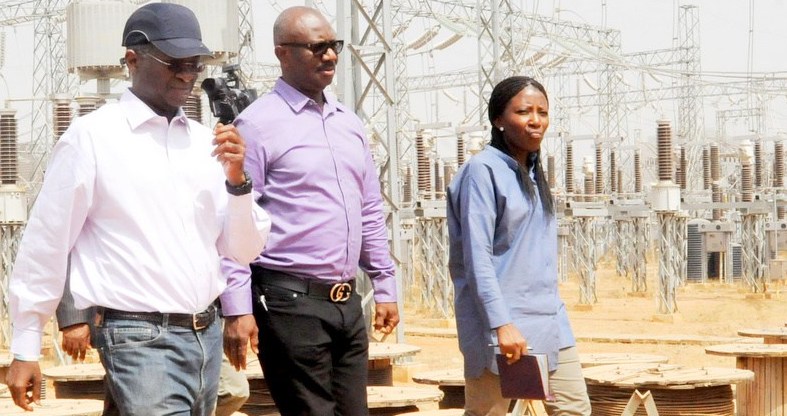 The PMI, which is an indicator of the economic health of the manufacturing sector has shown expansion for the last nine months of the preceding year. This implied that the manufacturing sector of the country is healthy and sound, a justification that the various interventions by the government to revamp the economy are already bearing fruits.
Exiting recession, fifteen out of the 16 sub-sectors of the Nigerian economy reported growth in December. They are in the following order: petroleum and coal products; textile, apparel, leather, and footwear; cement; transportation equipment; paper products; and, food, beverage and tobacco products. Others are furniture and related products; plastics and rubber products; non-metallic mineral products; printing and related support activities; appliances and components; chemical and pharmaceutical products; fabricated metal products; primary metal and electrical equipment. The index showed only the computer and electronic product sector to have contracted. With this results, industry analysts say they expect manufacturers to be smiling to the bank.
The composite PMI is a weighted average of the following diffusion indices: production level, new orders, supplier deliveries, employment level and inventories.
The manufacturing sector inventories index also grew for the ninth consecutive month in December 2017. At 61.1 points, the index grew at a faster rate when compared to its level in the previous month of 57.1 basis points in November, as 11 out of the 16 sub-sectors recorded growth; three remained unchanged while two sub-sectors recorded decline in raw material inventories.
At 63.2 points, 59.3 in November, the production level index for the manufacturing sector grew for the tenth consecutive months in December 2017. The index indicated an increase in production in December when compared to its level in the preceding month. Eleven of the 16 manufacturing sub-sectors recorded increases in production level, three remained unchanged while the remaining two recorded declines in production level during the review month.
All these growth indices, say analysts should wake up investors across the world to start heading to Nigeria to set up manufacturing plants. Unfortunately, this has not happened as the reverse has been the case.
Erisco Foods Limited, an indigenous tomato paste manufacturer, relocated its $150 million tomato paste processing plant to China due to foreign exchange crisis that engulfed the country mid last year. It had a production capacity of 450,000 metric tons of tomato paste annually and had 22 brands with over 2,000 workers in Nigeria.
Eric Umeofia, the chief executive officer, Erisco Foods, said the company relocated to the friendlier business environment after losing over N3.5 billion in Nigeria.
Though the forex issue that closed down many businesses due to the inability to import raw materials caused by the high exchange rate, has been solved through various policies, some tethering challenges still remain, giving concerns daily to manufacturers about their investments, with many operating on reduced capacity.
Data from the Manufacturers Association of Nigeria (MAN), stated that capacity utilisation moved up from 44.3 percent in 2016 to 55 percent in 2017 which shows an improvement in production but with a caveat – that all the benefits could be wiped off due to power scarcity.
Babatunde Fashola, Nigeria's minister of Power, Works, and Housing, in a recent interview, said 7,000 megawatts was being generated from the national grid but the distribution companies (Discos) distributed only 2,981 megawatts.
Frank Jacobs, MAN President said member companies spent N20.8 billion monthly on power generation to run their production processes.
Jacobs said the ripple effects of the power shortages and constant outages were numerous, ranging from cut down on production, job losses to outright closure or relocation to other countries by industries. He added that companies had to bear so many losses as the outage often occurs when goods are in the middle of production.
Members of MAN have resorted to generating power privately and completely cut off their operations from the national grid, Jacobs said.
"Most companies, such as Coca-Cola, Wempco, Nigeria Flour Mills and especially the multi-nationals self-generate their power. They don't rely on the national grid," he added.
Coca-Cola is facing the challenge brought about by the low purchasing power of consumers due to dwindling income that has not been helped because inflation remains high. High inflation has also increased production costs, as consumers had less money to spend due to half payment or non-payment of salaries to workers by some state governments, explained Peter Njonjo, the president of Coca Cola's West Africa operations said recently.
Njonjo said it was a big issue for Coca-Cola, a company that has been present in Nigeria since 1951 under the management of the Nigerian Bottling Company (NBC).
He said: "As disposable incomes start getting under pressure, products like ours start becoming inaccessible to most consumers."
In response to the challenges in Nigeria, Coca-Cola increased prices, introduced new product sizes and sought more inputs locally. To reduce its foreign exchange exposure, the company also plans to raise to 75 percent the share of raw materials produced locally by 2020, from 70 percent currently.
"The only way that you can ensure that the business is sustainable is by taking prices up. Some of it we have passed to the consumers," Njonjo stated. "It's all about looking at how much money consumers have and how do I become relevant to the consumers," he added.
Coca-Cola Nigeria, which has 3,600 direct employees, 11 bottling plants and 30 distribution depots across the country, is not listed on the country's stock market and Njonjo declined to share details on production capacity or earnings.
Duro Kuteyi, managing director and chief executive officer of Spectra Industries Limited, told business a.m that though there was an improvement in sectors that deal with imported raw materials due to a favourable forex regime, there is no improvement for industries that source raw materials locally, citing increased harvest of agricultural produces.
He said: "When there was an improvement in harvest, the harvest were all imported, soya beans, maize, and yam were all imported; so those who are actually using this raw material for production know that prices of the raw materials available skyrocketed due to the scarcity of the materials.
"What it means is that what used to be about 80 thousand [naira] is already about 130,150 thousand [naira]. Definitely, it does affect capacity utilization as production is affected and one can't remove money from the pocket of the consumer," he explained.
Kuteyi further told business a.m. that agriculture production is made difficult by these challenges, adding that now that the country is faced with herdsmen roaming about disturbing farmers from planting, as either the cows will destroy the agricultural produce or the farmer killed, this is preventing many farmers from going to their farms.
"We need government effort in securing the farms as food scarcity, which will lead to food inflation, will be the country's portion sooner than we imagine," he added.