Banking
Media
Travel
Media, airlines get special facilities as CBN extends sector-critical intervention amid Covid-19
August 26, 20201.5K views0 comments
By Charles Abuede
The Central Bank of Nigeria (CBN), banks and members of the Bankers' Committee have without objection consented to extend special facilities to Nigerian-enlisted airlines and the media business to empower them to address the negative effect of the COVID-19 pandemic.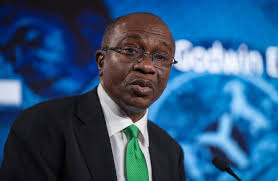 Godwin Emefiele, CBN governor, while addressing the bank CEOs at the bi-monthly virtual meeting on Tuesday, urged the banks to support the local carriers as such support is critical to helping the industry recoup from the financial crisis set off by the pandemic.
"With support expected for the media in Nigeria, many media houses will be able to weather the storm generated by the pandemic," the apex bank chief is quoted as saying in a statement.
Emefiele also exhorted the banks to support the media industry to adapt to the lingering pandemic so as to avoid huge job losses within the industry.
Recently, the CBN had in the wake of the COVID-19 in Nigeria, announced N1.2 trillion intervention funds to help basic segments of the economy, out of which N1 trillion was to help the local manufacturing sector and to support import substitutions, while the remaining N100 billion of the intervention funds was to help the health sector in preparing laboratories and enhancing research to produce immunizations and test kits in Nigeria.
The apex bank, in March 2020, disclosed rules for the execution of a N100 billion Targeted Credit Facility (TCF) as a stimulus bundle to help families, microscale, small and medium ventures influenced by the COVID-19 pandemic.
Meanwhile, the announcement by the CBN and the Bankers' Committee may well be a response to the recent pronouncement by Hadi Sirika, the minister of aviation, that the ministry was confident that organisations in Nigeria's aviation industry would be allowed the chance to get palliatives from the central bank.
Additionally, at the gathering, as part of efforts to increase exchange rate liquidity in the nation, the CBN directed banks to present the names, locations and Bank Verification Numbers (BVNs) of exporters that have defaulted in repatriating their export proceeds for further action.