Ewherido
Motor third party +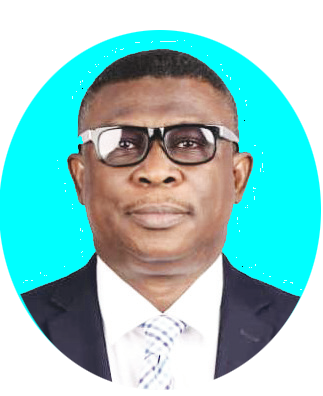 Ewherido, ACIIN, ACIB, is the Managing Director of Titan Insurance Brokers and can be reached on +2348132433631 or titan.insuranceng@gmail.com
August 20, 20181.1K views0 comments
One of the complaints against the insurance industry is that it is not innovative. That is not totally correct, in my opinion. I believe the industry is innovative; maybe not as fluid and dynamic as expected, but it is moving slowly within the regulatory framework it operates in. We should also not forget that the insurance profession is conservative and will not swap its conservative toga for a jet-set toga overnight. It will change by evolving, not a revolution.
But there is another problem; many potential policy holders are not aware of some of the comparatively new insurance products which have been specifically tailored to meet their needs.
Is the insurance industry, like a young man fruitlessly wooing a lady, winking at the insuring public in the dark? Is the industry using the wrong media in its attempt to reach its target audience; is the message the problem, or we have an insurance culture that is near deaf and nobody is listening?
Well the customer, they say, is always right, so I put the blame at the doorstep of the insurance industry. Two weeks ago, we treated one of these new offerings, the Salary Protection Insurance. Today, I bring to you another product that has been in the market, but which many potential policy holders are unaware of. It goes by various names, but the bottom line is that it is Motor (Third Party) Insurance that also takes care of own damage to a specified limit.
Traditionally, Motor (Third Party) Insurance is a benefit policy for third parties only. It protects the policy holder against legal liabilities to third parties arising from the use of his vehicle on the road. The Motor Vehicles (Third Party) Insurance Act of 1945, which took effect from 1st April 1950, makes it an offence for anybody to use a motor vehicle on the road without having in place the minimum Motor (Third Party) Insurance to cover the motorist against liabilities arising from third party bodily injuries or death. In theory, liabilities arising out of death and bodily injuries are unlimited because you cannot put a value on life or limb, but in practice, there are parameters for calculating benefits; for instance, the deceased's annual income while he was alive.
The Insurance Act of 2003 extended the cover to take care of liabilities arising from damage to third party property to the tune of One Million Naira. A policyholder can increase the limit of his property damage with payment of additional premium.
But the Motor (Third Party) Insurance we are discussing today is an extension of the statutory Motor (Third Party) Insurance. It extends cover to own damage to a limit, for instance, N250,000 to the policyholder for own damage in the event of an accident. To enjoy this benefit, the policy holder pays extra premium, for instance, N10,000 instead of the usual N,5000 for private vehicles and N12,000 instead of N7,500 for commercial vehicles.
But this policy is not suitable for all vehicle owners. For instance, if the value of your car is N50m, it is useless and a waste of the extra N5,000 taking a third party plus policy. In the event of an accident, one headlight of a luxury car can cost as much as N1m to replace. So of what use will N250,000 minus excess be to such an insured, who might spend N4m on repairs at the end of the day. So for such a policy holder, he should insure the vehicle comprehensively, or take the statutory Motor (Third Party) Insurance to fulfill all righteousness.
On the other hand, many vehicles under N2m in value will not cost more than N250,000 to repair in the event of an accident that is not severe. These are the kind of vehicles that this variant of Motor (Third Party) Insurance is suitable for. But the policy holder must be aware of the risk he is carrying. In the event of loss, he will have no remedy and in the event of an extensive damage to the damage, he will be his own insurer for any amount above N250,000 minus excess ( we have explained previously that excess is the portion of each and every claim, expressed in figures or percentage of the claim, a policy holder bears. The clause is put in every insurance policy to encourage policy holders to take good care of the subject matter of insurance. Only in comprehensive motor insurance can policy holder buy back the excess at a percentage of the sum insured).
Not all insurance companies have this product. You can contact a registered insurance broker to guide you on insurance companies that offer this product.