Markets
MTN projected $500m IPO challenged as monetary authorities orders $10.1bn refund illegally repatriated
September 18, 2018723 views0 comments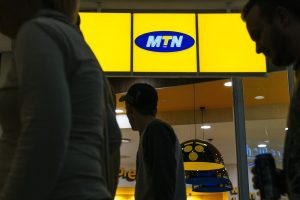 Ralph Mupita, the chief financial officer of MTN Group, has disclosed that the projected $500 million initial public offer expected to debut on the Nigerian Stock Exchange (NSE) is experiencing further hiccups on account of the refund of $10.1 billion ordered to be refunded by Nigeria's monetary authorities who accused the telecoms giant of illegal repatriation.
In 2015, the Nigerian Communications Commission (NCC) fined the South African telecoms group the sum of $5.2 billion, after which both parties went into negotiations to reduce the fine and the firm was later asked to pay $1 billion with the condition to list its shares on the local bourse before May 2019.
Speaking in a televised interview Mupita said these issues MTN has with the Nigerian government were making its planned debut stock market listing in the country "pretty challenging and awkward."
He said preparation of the company's initial public offering prospectus was far advanced, stating that, "We are not sitting here saying the listing is off. The listing is to remain on track."
"It makes the IPO that we had planned pretty challenging and awkward, but we have got to explore other options of continuing to meet the listing requirements," he added.
However, Mupita said MTN was committed to Nigeria and would stay in the country, adding that the company was looking forward to an amicable resolution to the matters.