Agency
Manufacturing
NEPC, MAN partner on improved market access under AfCFTA regime
July 3, 2019880 views0 comments
With the ratification of the African Continental Free Trade Agreement (AfCFTA), the Nigerian Export Promotion Council and Manufacturers Association of Nigeria (MAN) have urged local producers to embrace voluntary certifications in order to increase their access to new markets that will be created under the deal.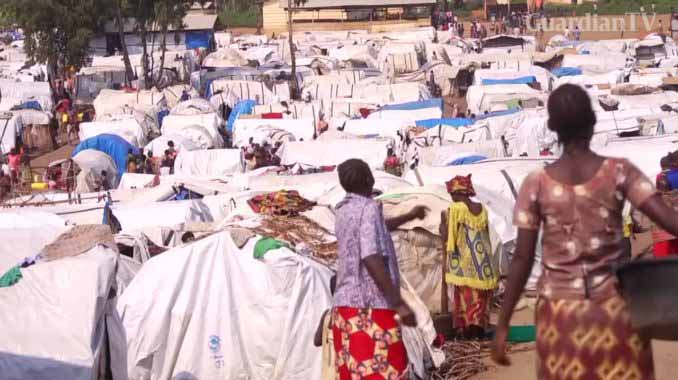 Already, the NEPC has commenced training on international certification for members of the Organised Private Sector in line with its 'Go Global, Go for Certification initiative'.
Speaking at a training session recently, Segun Ajayi-Kadir, the director general of MAN, urged members of MAN Export Group (MANEG) to take advantage of voluntary certifications to explore new markets.
Ajayi-Kadir, who was represented by Adeyemi Folorunso, said manufacturers should be ready to compete globally, adding that with the implementation of the AfCFTA which will provide new markets in the continent, it is imperative that Nigerian manufacturers are prepared to take advantage of the opportunities that the trade deal will offer.
The NEPC stated that the training for non-oil exporters was aimed at enhancing global market access for Nigerian exportable products.
In an effort to ensure the success of the initiative, the council said it had engaged a reputable Indian-based certification expert, TopCertifier, to provide certification awareness training to manufacturers and exporters.
"The Indian-based company guides companies and organisations on certification like the International Organisation for Standardisation, Capability Maturity Model Integration, Conformité Européene and Food Safety Management Systems and other international certifications.
"They have successfully executed over 3,000 projects across 20 countries," Olusegun Awolowo the executive director and chief executive officer, NEPC, said while speaking during an interactive session on non-mandatory certification with the OPS in Lagos.
Awolowo, who was represented by Samuel Oyeyipo,  the deputy director, product development department, NEPC, added that top certifier handled end-to-end turnkey projects including advising about what certification would give maximum return on investments, which certification body to choose gap analysis, documentation, training, internal and external audits.
He said, "The council using TopCertifier as a resource faculty has conducted two sessions for selected companies in the country.
"In recognition of the relevance of global certification, the council decided to organise this session to enable the OPS and TopCertifier interface."
Awolowo noted that penetrating the international market for processed and value-added products required additional voluntary certification to enable the product access to competitive overseas markets.
He said, "Non-mandatory certifications like ISO, hazard analysis and critical control points, good manufacturing practice, CE and others are global certifications trusted by consumers and end-users of products and services and are attained based on the reputation of the certifying bodies.
"Certification of a product or of a process ensures a high level of compliance to quality standards and provides a measure of trust and confidence in the product, thus making it easy to access both domestic and export markets."