Frontpage
Nigeria MPC maintains analysts call, keeps rates on hold
May 23, 20171.9K views0 comments
In tandem with analysts' expectations, the Monetary Policy Committee of the Central Bank of Nigeria (CBN) on Tuesday left the benchmark interest rate, the monetary policy rate (MPR) and other key monetary indicators unchanged.
The monetary regulator retains MPR at 14 percent, ditto cash reserves ratio at 22.5 per cent, liquidity ratio at 30 percent, and the asymmetric window at +200 and -500 basis points around the MPR.
Godwin Emefiele, the CBN governor, who announced the decision of the committee at the end of a two-day meeting, said it was to early for a cut due to the inflation rate being above its target.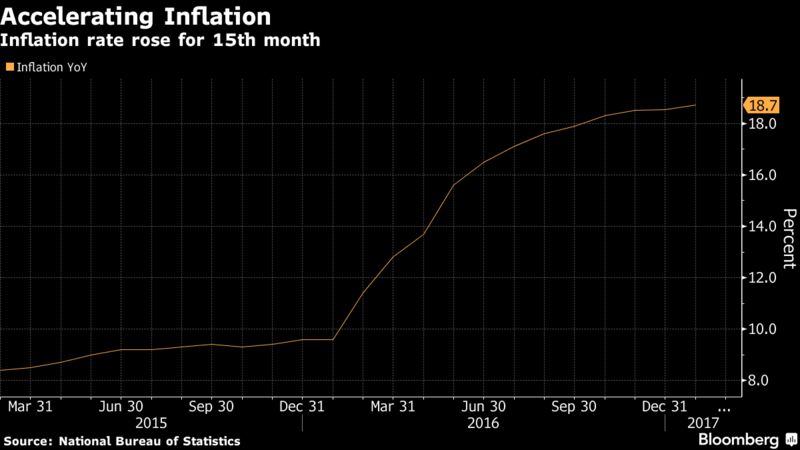 Research analyst who spoke to businessamlive said the central bank's decision was in tandem with expectations.
The MPC decisions, which came hours after the National Bureau of Statistics released data indicating that Nigeria's economy contracted again in the first quarter, also contained some optimism about the direction of the economy.
Despite the drop in GDP in the first quarter of the year, the central bank still expects Africa's biggest economy to return to growth by the end of the third quarter, thanks to higher foreign exchange inflows.
Data from the NBS indicate gross domestic product shrank a further 0.52 percent year-on-year in the first quarter, but less than the revised contraction of 1.73 percent in the fourth quarter.
Emefiele said the recession would be over by the end of the third quarter. "We have seen various positive signs of the economy," he said.
The CBN governor also said the bank was pushing to end the spread between the black market and official foreign exchange rates, pointing to a rally in the naira after a new trading window launched a month ago attracted foreign inflows worth $1.1 billion.
Nigeria created the window to attract more investors confused over its system of at least five foreign exchange rates.
"I am so optimistic that we will get to the end of this struggle," Emefiele said, refusing to give an exchange rate target.
Signs of growth in the oil sector, as laid out in the NBS data, fuelled hopes of an upturn in the coming months.
---
By Business a.m. live staff