By Charles Abuede
The Retiree Life Annuity (RLA) portfolio has so far in the second quarter of 2020 recorded 83,917 contracts purchased for a total premium of N376.59 billion as at the end of June 2020. This represents 2.69 per cent and 1.58 per cent growth in count and volume, respectively, during the period under review and rising from 81,715 and N370.72 billion as at the end of Q1, 2020, data released by the Nigeria Insurance Commission (NAICOM) show.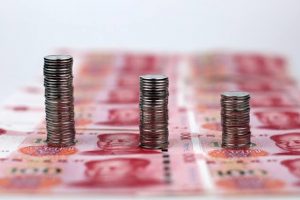 The current portfolio value indicates growth in the RLA business and a positive future outlook for the business in Nigeria.
An analysis of the data, as accessed by Business A.M., shows that the industry fund portfolio grew by 15.34 per cent or about N61.6 billion from N401.5 billion in Q1, 2020 to N463.1 billion at the end of June 2020, thus depicting a marginal growth in the period under watch.
Meanwhile, the growth on a year-on-year comparison during the last three years (Q2 2017- Q2 2020) for the RLA business averaged 25.45 per cent in volume, while the RLA fund portfolio growth has averaged 37.22 per cent irrespective of the RLA payouts made (cumulative total payments of N167.21 billion as at end of Q2, 2020).
Furthermore, the annuity payouts, premium receipts and portfolio fund balance expresses a clear rise in the fund balance over time to N463.10 billion, a figure higher than the cumulative premium amounts received in the period and standing at N376.59 billion in spite of the cumulative annuity payouts earlier stated.
Further analysis of the periodic increase in the cumulative premium amounts received and RLA fund portfolio respectively, shows that the growth rate for premium receipts is receding while the growth rate for the portfolio fund balance is volatile as a result of the volatility in interest rate.
The Retiree Life Annuity (RLA) can be purchased from a Life Insurance Company licensed by the National Insurance Commission (NAICOM) and authorize to sell RLA under the regulation on retiree life annuity