Frontpage
Nigeria public debt stock rises 25% year-on-year to N21.725trn in 2017
March 14, 20181.4K views0 comments
Patience Oniha, the director-general of Nigeria's Debt Management Office (DMO) has said that the nation's total public debt stood at N21.725 trillion at the end December 2017, representing a 25 percent increase year-on-year over the N17.36 trillion in 2016.
Oniha, who disclosed this Wednesday, while briefing the press on the nation's debt management strategy, in Abuja, said Nigeria's first Eurobond would be repaid when it matures in July.
She said the national debt mix is now about 30 percent foreign and 70 percent local after a $2.5 billion Eurobond sale in February.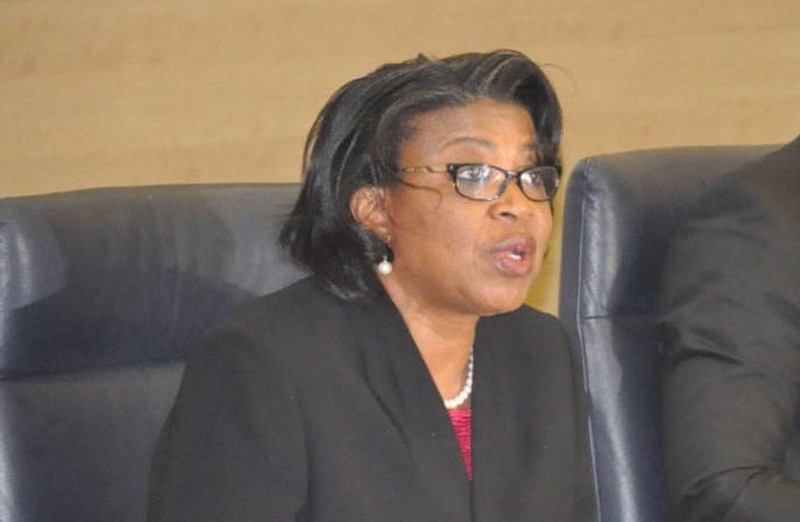 Earlier this month, Nigeria paid off about N130 billion worth of treasury bills maturing this week instead of rolling over the debt as it has done in the past.
Detailed analysis of the debt stock indicated that federal government's domestic debt at the end of last year was N12.589 trillion, while states and the Federal Capital Territory owed domestic debt, amounting N3.348 trillion.
The total external debt of both the federal government and states was an equivalent of N5.787 trillion.
Oniha said that the recent borrowings were largely to finance capital expenditure with a view to stimulating the economy and that such funds had strongly supported the economy to exit recession, as witnessed recently.
According to her, the new Debt Management Strategy has brought about restructuring the portfolio in such a way that has resulted in reduction of debt servicing costs, lowering interests rates in the domestic market and an improved availability of credit facilities to the private sector.
She said that the $3 billion external borrowings have resulted in an annual savings of about 81. 66 in debt servicing, as the Eurobond was secured at about 7 percent interest, compared to about 15 or 16 percent interest on domestic borrowings.
Nigeria, with Africa's largest economy, is trying to increase its ratio of foreign, dollar-serviced debt to local debt, in a bid to lower costs. Eurobond sales last year boosted foreign reserves by $4.8 billion, in addition to February's $2.5 billion gain, Oniha said.
Nigeria is also expected to save N81.66 billion after it refinanced $3 billion of treasury bills, she said. Last week, Nigeria's central bank said foreign reserves rose to $46 billion at the close of business on March 9.
Successful debt sales and higher oil prices have helped the government accrue billions of dollars in foreign reserves, although they remain far from the peak of $64 billion reached in August 2008.