Frontpage
NNPC to lose lucrative NPDC to Federal Government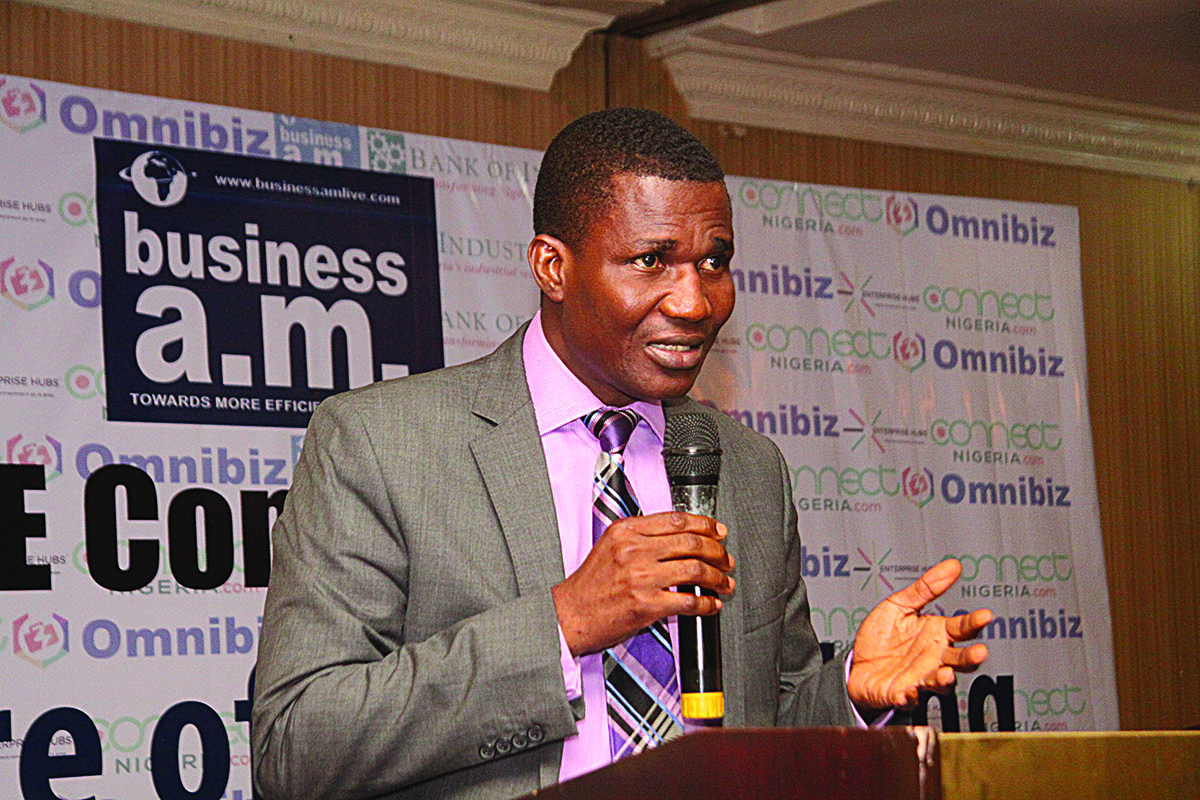 Phillip Isakpa is  Businessamlive Executive Editor.
You can contact him on phillipi@businessamlive.com with stories and commentary.
June 17, 2019930 views0 comments
Presidency hawks set to pounce on cash cow
SPIPRPP damning reports provide fodder
Sources say this will destroy the system
After years of steading the ship and bringing to respectability the fortunes of its upstream subsidiary, the Nigerian Petroleum Development Company Limited (NPDC), the Nigerian National Petroleum Corporation (NNPC) is on the verge of losing the subsidiary, business a.m. can today report.
There are strong indications that any moment from now the Federal Government, which is believed to be preparing grounds to take-over its control, will annex the lucrative exploration and production (E&P) company back to its full grips and away from the NNPC.
business a.m. gathered from multiple sources over the weekend that the plan by the government, whose minister of petroleum resources is the sitting President Muhammadu Buhari, has become a major source of worry for technocrats at the NNPC who believe that hawkish bureaucrats at the Presidency and the ministry are positioning themselves to have a bite at an entity that has been nurtured from zero to hero with even greater potential as a lucrative cash cow.
The NPDC was established in 1988 and was at some point a completely rudderless entity controlled by government bureaucrats at the ministry of petroleum resources and the presidency who denied it instruments and enabling atmosphere to perform the task for which it was set up.
It had in recent past come under serious scrutiny by the corruption fighting federal government whose Special Presidential Investigation Panel for the Recovery of Public Property accused it along with Seplat Petroleum Development Company Plc of short changing the government to the tune of $1.8 billion and N8.8 billion from 2013 to 2017.
The special panel led by Okoi Obono-Obla had said in its report that a year-long investigation revealed that the sums of money represented the royalties on oil and gas, concessional rental and gas flaring penalty due to the Federal Government but which the NPDC and Seplat refused to remit.
Besides, the lucrative subsidiary had also been caught up in the past in the Strategic Alliance Agreement (SAA) with some firms which many saw as a window for sleaze a few years ago.
business a.m. sources say that the Federal Government is looking to rely on this past malfeasance to pounce on the oil and gas producer. But there are sources who also told business a.m. that beyond merely taking control, are some undercurrents about redeeming promises made to supporters during the elections.
"You should know that there is push by the hawks to get hold of some of the oil blocks for redistribution to those who were promised during the elections," said one industry source familiar with this kind of happenings.
But a former directorate executive who spoke to business a.m. for this story said he does not see any sense in the federal government taking over the NPDC, wondering what purpose it would serve. "Government doesn't have the technical capacity to manage NPDC. What everyone expects is to let it become even more independent so that it can operate fully like its counterparts all over the world. Even though I know nothing is impossible, but such an action will make no sense at all," he said.
NPDC was largely empowered during the period of divestment by some International Oil Companies when some of the holdings were ceded to it by then Petroleum Minister, Diezani Alison-Madueke.  In one background briefing note the NNPC stated that in August 2010 and April 2011, the federation's interests in Oil Mining Licences 4, 38 and 41 and OMLs 26, 30, 34, 40 and 42 respectively were assigned on the approval of the Minister of Petroleum Resources to the Nigeria Petroleum Development Company Limited, a wholly owned subsidiary of NNPC.
Some say it is this 2010 and 2011 decision that the Federal Government now wants to reverse, forgetting the work that the NPDC had done over time to become very successful, with even more potentials.
Over the years, the NPDC has made appreciable progress. According to its own disclosures,  it has been involved in 28 concessions (21 OMLs & 7 OPLs); has 100% ownership of five (5) blocks: OMLs 64, 65, 66, 111 & 119; 60% participatory interest in (4) blocks: OMLs 60, 61, 62 & 63; 55% equity in nine (9) blocks: OMLs 4, 26, 30, 34, 38, 40, 41, 42 & 55; has varied interest in seven (7) deepwater concessions; has non-equity operations in 3 blocks (selected NNPC JV fields); is currently  the 5th Largest Producer in the Country; owns and operates the 7th Largest FPSO in Nigeria (FPSO Mystras); commenced total  delivery of over 600 Million Standard Cubic Feet wet gas per day (MMSCFD)  to the domestic market.
business a.m. understands that a meeting has been scheduled for June 24 by the hierarchy at the NNPC to discuss a number of sundry issues of which the potential loss of NPDC is likely to come up. It is not too clear what the  disposition is of  Maikanti Baru, the group managing director of the NNPC, who it is claimed is due for retirement this month, but is being offered an opportunity to stay on by the government past his retirement age and that the extension could be for an unprecedented length of three years.