Markets
SEC extends customer account regularisation deadline
Adesola Afolabi is  Businessamlive Reporter.
You can contact her on adesola.afolabi@businessamlive.com with stories and commentary.
November 15, 2018752 views0 comments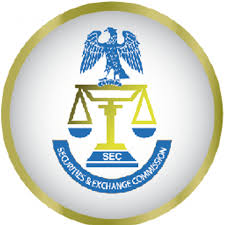 The Securities and Exchange Commission (SEC) Thursday announced an extension of the deadline for the regularisation of shareholder accounts to December 31, 2019.
The Nigerian capital market is plagued with numerous dormant accounts of owners who at a time in the market bought shares/securities with a variety of names that are different from what they bear today, thus finding it difficult to claim their securities and investment returns today.
Mary Uduk, the SEC's acting director general, however, said the extension was to ensure more investors regularise their accounts thereby reducing the volume of unclaimed dividends in the Nigerian capital market.
The regularisation process entails investors showing their registrar/stockbroker/bankers payment receipts or any other document that can establish their ownership of the shares, even if the shares were not bought in their present name, after which the regularisation process can begin.
Recognising the challenges of investors with multiple subscriptions differ, the SEC has dedicated a link on its official website; http://sec.gov.ng/qa-2/ to proffer solutions to questions that such investors may have.
The SEC had at its last capital market committee meeting announced December 31st 2018 as deadline for regularisation of multiple accounts, but Uduk explained in a post CMC briefing with newsmen that the committee considered the issue and decided its best to give investors more time to regularise their multiple accounts in order to derive the benefits from their investments.
She said "I am delighted to report that on the lingering issue of multiple subscriptions and forbearance for shareholders with multiple accounts, the CMC agreed that the forbearance window should be extended by another year from the December 31, 2018 deadline previously communicated. We expect investors to take advantage of this opportunity to claim their unclaimed dividends and bonuses".
Speaking on the need to boost the e-dividend mandate and direct cash settlement initiatives, Uduk said the commission gave a commitment to the market that it would engage NIBSS (Nigeria Inter-Bank Settlement System) on behalf of the capital market community to facilitate identity validation and account validation in an effort to enhance market processes.
Uduk also disclosed that the market provided an update on the electronic distribution of annual accounts by public companies to shareholders and it was reported that the shareholders have largely accepted the new initiative and are willingly providing their email addresses. "It was agreed that further sensitization would be carried out by stakeholders to enlighten shareholders on the benefits of the initiative."
The CMC meeting is a periodic gathering of stakeholders in the Nigerian capital market to discuss capital market-related matters.