Banking
Finance
SEC unveils digital revolution securities trading

Nse Anthony-Uko is Abuja editorial lead at business a.m. covering finance, business, economy, federal government economic MDAs and FCT
November 14, 20181.1K views0 comments
The technological trading revolution at the Nigeria Stock Exchange continued on the upward trajectory as the Securities and Exchange Commission (SEC) inaugurated a Fintech  committee to come up with a FinTech roadmap for the Nigerian capital market.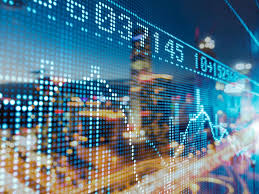 The Committee, which is to operate under the purview of the Capital Market Committee (CMC), has Ade Bajomo, executive director  at Access Bank as chairman. The committee was inaugurated during the 3rd Quarter CMC meeting in Lagos Wednesday.
The committee saddled with the responsibility to come up with guidelines on the direction the market needs to go in regards to FinTech and achieve a cohesive FinTech Roadmap that would guide and help the market
to operate in an optimal way.
Mary Uduk, acting Director General of SEC, who heads CMC, expressed the need for the Nigerian capital market to transit towards a technology-driven one as is obtainable in other economies, pointing out that the commission was interested in investments that Nigerians were making, especially with the advent of digitalization,
 Uduk said: "We don't want a situation where we would be doing things differently; If we will regulate and operate in this market and understand what is happening we need to understand the rudiments of FinTech.
Very soon the whole world will move to technology for regulation. Other jurisdictions have already gone far into it with some of them already amending their rules in that direction".
According to her, "the International Organization of Securities Commissions (IOSCO) is on it and there is a lot on it already all over the world and we can't be left behind. We are very much interested in some of the most active areas of Fintech innovation like blockchain technology, cryptocurrencies and how they affect investors".
The SEC boss noted further that as the regulator of the capital market, it was the responsibility of the SEC to find out how such investments were being deployed and if they meet set standards because when
investors lose money they will come back to the SEC.
She said SEC was interested in the project to enable the Commission regulate the market properly.
While alluding to the growing influence of Fintechs in the capital market, Uduk urged investors to take advantage of Fintech offerings in moving the Capital Market forward. She equally emphasized the focus of the Commission on capacity building, knowledge sharing, advocacy and collaboration with relevant organisations.
The CMC was mainly established to serve as a medium for exchange of ideas among market stakeholders as well as for feedback to SEC on how to continuously improve the market activities and regulation.
It is an industry-wide committee comprising members of the commission, representatives of capital market operators and trade groups and other stakeholders. The CMC meets every quarter to deliberate on various
issues affecting the market and other policy matters.