Frontpage
Senate raises 2020 revised budget before passage
June 11, 20201K views0 comments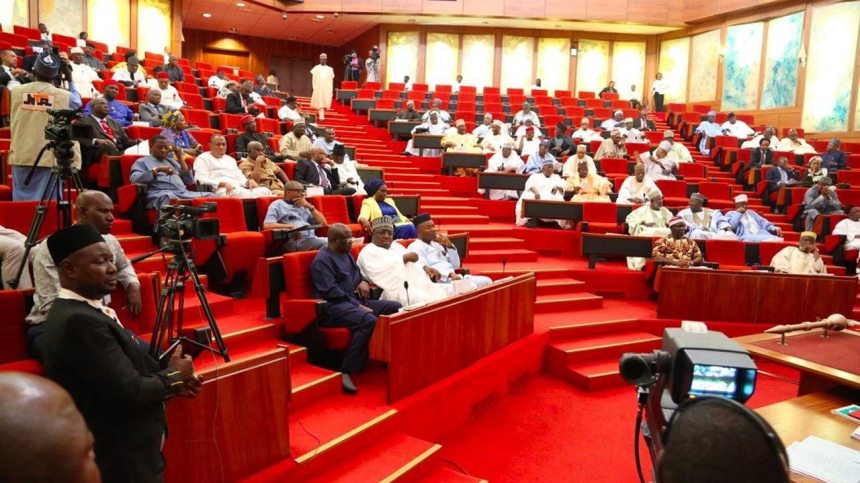 The National Assembly has finally put closure to the 2020 appropriation process by approving the reworked bill on Thursday. The senate raised the budget of N10,59 trillion submitted by president Mohammadu Buhari to N10.805 trillion. The House of Representatives had passed the budget on Wednesday.
The N10.805 trillion was the same amount approved by the House of Representatives on Wednesday.
Of the sum, N422 billion was earmarked for statutory transfers, while N4.9 trillion was for recurrent expenditure.
Also, capital expenditure will gulp N2.4 trillion and N2.9 trillion, about a quarter of the budget, will be used to service debt.
In the same vein, N500 billion was earmarked as intervention funds for the fight against COVID-19, while the health sector got N186 billion allocation.
The presentation of the budget report was done by the chairman, Senate appropriation committee, Jibrin Barau.
The review of the budget was necessitated by the impact of the COVID-19 which has adversely affected the oil price and by extension the revenue projections of the government.
Having been passed by both chambers, the president's signature to the budget is all that is left to make it a law.