Commodities
Soybeans rebound from bargain hunting pressure
Temitayo Ayetoto is  Businessamlive Reporter.
You can contact her on temitayo.ayetoto@businessamlive.com with stories and commentary.
November 27, 2018857 views0 comments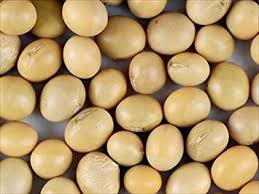 Soybean futures rebounded from Monday's double-digit loss as some bargain hunters snapped up cheap contracts ot Tuesday.
The commodity dropped more than 18 cents to the lowest in almost a month on concerns about the ongoing trade battle between the U.S. and China, the world's two largest economies.
Fundamentally, nothing has changed – U.S. President Trump and China President Xi Jinping are expected to meet this week during the Group of 20 meeting in Argentina. Hopes were high that they'd be able to work out a trade agreement, but tensions have risen in the past couple of weeks.
China sent a letter to the U.S. with an initial trade deal offer, but that reportedly contained little of what Washington sought. The U.S. trade representative issued a statement last week accusing China of failing to curb "unfair" trade practices and intellectual property theft, which Beijing denied.
Further escalating concerns, Trump said in an interview with the Wall Street Journal that he could put a 10 percent tariff on iPhones and laptops imported from China, and that it's "highly unlikely" he'll delay an increase in tariffs from 10 percent to 25 percent on imports of goods from the Asian nation, which is scheduled for Jan. 1.
Still, investors believe soybean futures have dropped to an attractive level, bringing back some buyers who'd been sitting on the sidelines.
Soybeans for January delivery gained 3 1/2¢ to $8.65 three-quarter a bushel on the Chicago Board of Trade but Soymeal fell 30¢ to $304.80 a short tonne and soy oil rose 0.17¢ to 27.36¢ a pound.
Corn futures for December delivery rose 1 1/4¢ to $3.57 one-quarter a bushel.
Wheat for March delivery fell 2¢ to $5.12 a bushel and Kansas City futures added 1 of 2¢ to $4.90 one-quarter a bushel.