Oyeleye
Surmounting hurdles in Africa's cotton, textile industry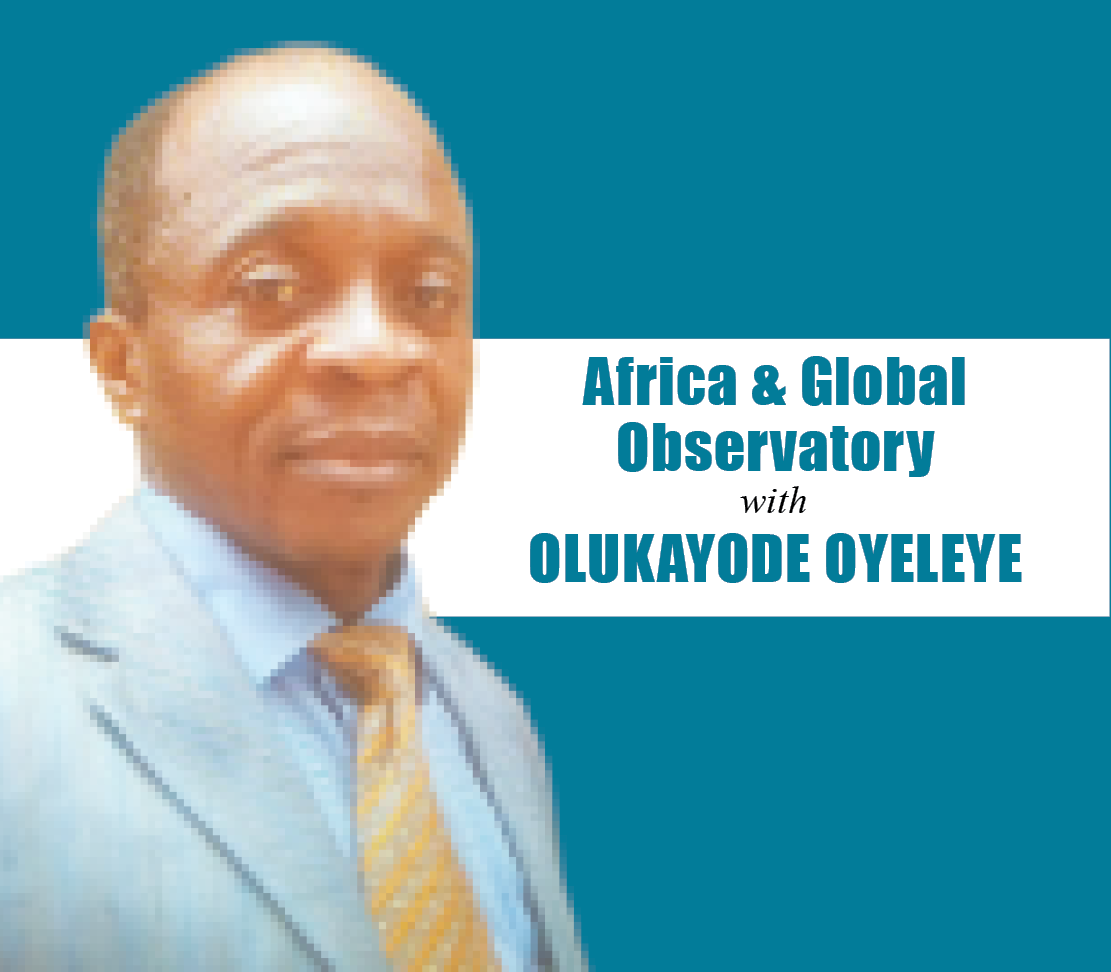 Dr. Oyeleye, a consultant, journalist and policy analyst, can be reached via:
oyeson2@yahoo.co.uk
Twitter: @OlukayodeOyele1
April 16, 20181.2K views0 comments
Africa is a continent with many challenges and many opportunities. There is, however, a bright silver lining around the clouds in Africa's horizon, and bright prospects as the future beckons.
In agriculture, Africa has a strong competitive edge as it holds 60 percent of the world's uncultivated arable land, holding the key for production of food and non-food crops, particularly when the potential is unlocked.
Demographics and urbanisation will warrant a quantum growth in the continent's cotton and textile industry. With doubling population overall, tripling in urban areas in the past 30 years, and the prospects of further increase with a projected population of two billion people by 2050, Africa needs now to its future.
The increase offers good market opportunities for the productive sector in terms of food and clothing. But any progress to these ends will remain elusive as long as subsistence farmers which form the majority of African farmers still remain within the vice-grip of poverty. The Food and Agriculture Organisation (FAO) has revealed that smallholder farmers contribute up to 80 percent of sub-Saharan Africa's food supply and that the continent has an estimated 33 million smallholder farms. To boost their productivity and lift the majority of them out of poverty will require deliberate interventions that would raise their capabilities.
The non-food agricultural sector, such interventions are urgently needed so as to position Africa as an emerging market and a veritable player in the unfolding global economy. Prospects in cotton and textile abound for Africa in the local, regional and inter-continental markets.
The African Growth and Opportunity Act (AGOA) of the United States, as well as the European Union's Generalised Scheme of Preferences (GSP), beckon on Africa. For Nigeria, in particular, the potential to produce for the local market of over 170 million people, and representing a large natural market for textiles, presents enormous prospects.
Mechanised operations are crucial for success in Africa throughout the entire cotton value chain. A 2016 report had it that the current global apparel market is worth US$ 1.7 trillion, constituting around two percent of the world's GDP, with EU, USA and China having a combined share of approximately 54 percent. The leaders in this industry operate mechanised cotton farming. The global apparel market size is expected to reach US$ 2.6 trillion in 2025, growing at a projected rate of four percent.
The contemporary geography of African cotton is quite different from the reality that prevailed in the 1960s. Following the wave of nations' independence, West Africa accounted for an average of only 15 percent of African production compared to nearly 40 percent for Egypt and 20 percent for East Africa.
The pervasive droughts in the Eastern and Southern Africa in 2017 is a cause for concern as dry weather, leading to poor harvest, might recur, with dire consequences for food crops as well as non-food crops such as cotton.
Significant challenges will have to be overcome to achieve the level of agricultural productivity necessary to meet the production volume of food, fibre, and fuel in 2050.
Mechanisation is one factor that has had a significant effect on Total Factor Productivity since the beginning of modern agriculture.
Mechanised harvesting, for example, was a key factor in increasing cotton production in the last century in those leading producer countries.
In the future, mechanisation will also have to contribute to better management of inputs, which will be critical to increasing Total Factor Productivity in global production.
A broad spectrum of power sources and improved farm tools and equipment to reduce the drudgery of operations, enhance the cropping intensity, precision and timeliness of the efficiency of utilisation of various crop inputs and reduce the losses at various stages of crop production is desirable in African cotton farming. The end objective of
farm mechanisation is to enhance the overall productivity and production with the lowest cost of production.
Mechanisation must be treated as an imperative rather than an option if Africa is to compete favourably in the global cotton textile value chain. Policies and investment interventions across the continent must address this all-important issue. A 1980 survey of the impact of mechanisation in India, covering
815 farming households in 85 villages, showed an increase of 72 percent in sorghum and seven percent in cotton as compared to those who used traditional bullocks. We thus need a robust mechanisation intervention in form
of irrigation to boost production reliably.
West Africa occupies a modest place, with the region ranking fifth in the world and contributing only five percent of global cotton production. But production within the region depends largely on small-scale farmers using manual labour.
It is projected that the major growth drivers of the global apparel market will be the developing economies, but how far can they go without mechanisation? Nigeria, and indeed Africa, should aspire to have a significant share of this market.
The intra-African trade in cotton, textiles and apparel products could begin in earnest on sub-regional levels. Nigeria can export to the ECOWAS market of 175 million people, as well as to the US under AGOA and EU's GSP scheme which Kenya, Ethiopia, Lesotho, Madagascar and a number of African countries are already exploiting. As a contrast, just
while Nigeria's textile industry was withering away, failing woefully to take advantage of the AGOA window at the beginning of this century, the Almeda textile factory in Ethiopia, announced that it has begun exporting its products to Europe and the United States.
The same factory has started exporting its products to Germany, Italy, and the USA. So, why was the decline in Nigeria?
The pathetic storybook of a de-industrialising Nigeria would have a chapter on the decline and collapse of the textile industry.
Notable among the consequences was the deterioration of two major cities in the north, namely Kano and Kaduna. With the downturn of the economy in which the textile industry was badly hit, Kaduna's economic life crumbled. The last straw was about a decade ago when six of the few surviving textile companies were closed down in one week.
With the collapse, employment in Nigeria's textile and apparel sector plummeted to 20,000 people, from 600,000 two decades ago. Until recently, 34 out of 184 textile mills in Nigeria were operational, all of which operated at 30 percent installed capacity and contributed 25 percent of GDP in addition to providing well over 700,000 jobs, next only to government. As the decay continued, Kaduna went under. Over the past quarter-century, well over a hundred textile and ginneries combined have been shut down nationwide, with just about five composite textile companies functional today, even at a fraction of their installed capacity, with a handful still holding on to their jobs.
As the global attention is focusing on Africa in general and on Nigeria in particular, there is no better time to revive the cotton-textile and apparel industry as means of injecting a new blood into the country's economy.
The multiplier effects are many. One of these is a renewed confidence in the continent's ability to play on the field of the global apparel industry. Many African countries will take a clue and the value chain will become vibrant once again. With growing market prospects globally, the Africa Rising narrative can have a springboard in this sub-sector and can spin enormous wealth once again in the private sector across the West African sub-region and the continent in general.
---
Oyeleye, a policy analyst, journalist, and veterinarian writes from Abuja