software
This tech stock is about to hit $2,000 a share
July 17, 20171.3K views0 comments
The Priceline Group, owner of the online travel site that became famous in the late 1990s for using William Shatner as its pitchman and allowing customers to "name their own price," looks like it's about to boldly go where no tech stock has gone before: over $2,000 a share.
After soaring about 33% this year, the stock — ticker PCLN — is on the verge of joining the $2,000-a-share club, an exclusive group that today includes only a handful of other stocks, including Berkshire Hathaway.
By comparison, Amazon was trading at just over a $1,000 a share on Friday afternoon; Google's parent company, Alphabet, was at $973; and Tesla was around $325.
To be sure, the price per share of a stock says nothing about how valuable — or expensive — the company is. You have to factor in how many shares the company is cut up into, and how well the company is doing by other measures.
However, this milestone casts a spotlight on a company that has been largely overlooked on Wall Street, especially in the shadow of Amazon.com's rise. In fact, the general public associates Priceline more with the dot-com bubble of the late '90s — alongside other online commerce pioneers such as Pets.com and Webvan — than with today's tech leaders.
Yet Priceline stock has actually been more successful over the past 15 years than Amazon, which has been the market's darling in recent years. Priceline shares have risen 38.8% a year for the past decade and a half, versus 32.1% for Amazon and 8.9% for the broad U.S. stock market.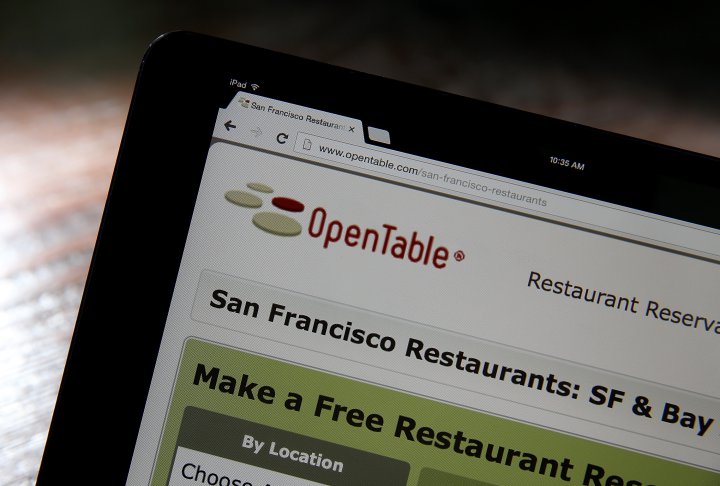 And though the stock is a tad expensive based on its price/earnings ratio of 27, that's nowhere near as frothy as Amazon (P/E: 133), Netflix (152), Twitter (64), or Facebook (32).
Today, Priceline owns a stable of travel booking sites, such as Booking.com and Kayak, along with related businesses such as the restaurant reservation site OpenTable — and it's valued at about $100 billion.
While the company may be overlooked in the U.S., its growing presence overseas is what's driving the stock.
"We expect Priceline's global online travel agency leadership position to expand over the next decade, driven by a superior position in China, continued leadership in Europe, and expanding presence in vacation rentals and restaurant bookings," noted Morningstar senior analyst Dan Wasiolek. He points out that Priceline is a top-five travel mobile app in 69 different countries, compared with just 11 countries for rival Expedia.
And that advantage overseas is expected to drive significant growth. Cowen and Company, for example, projects that the annual number of hotel rooms booked through Priceline's sites will nearly double, from 557 million last year to 1.05 billion in 2020.
Meanwhile, Priceline appears to be making inroads in what Expedia does best — one-stop shopping for travel.
Cowen analyst Keven Kopelman noted in a recent report that Priceline's Booking.com site is testing multi-product bookings — letting travelers reserve, say, hotels via Booking.com, flights via Kayak, rental cars via Priceline's Rentalcars.com, and restaurants via OpenTable.
If the test turns out to be a success, "the door is open for deeper multi-product offerings in the future, which would make Priceline more competitive with Expedia in one-stop-shop Travel," he wrote.Will all that in play, $2,000 a share may be just a stepping stone. Needham analyst Laura Martin has a 12-month target price for the stock of $2,200 a share — meaning there may yet be more room to run.