Nwaozuzu
The new impetus on financing modular refineries in Niger Delta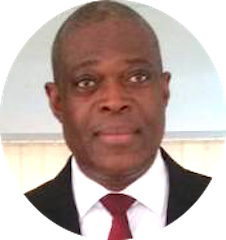 Nwaozuzu, former British Chevening Scholar, PTDF Ph.D. Scholar, and deputy-director at Emerald Energy Institute for Energy & Petroleum Economics, Policy, & Strategic Studies, University of Port Harcourt. Email: cnwaozuzu@ gmail.com. Tel: 070 6874 3617 (SMS Only)
June 5, 2018928 views0 comments
A publication on the 22nd February 2018 by SweetCrude Reports, Abuja, stated that the Federal Government of Nigeria has initiated talks with potential financiers to contribute finance to investors in modular refineries in the Niger Delta region.
Such financiers include Central Bank of Nigeria (CBN), International Finance Corporation (IFC), the Nigerian Sovereign Investment Authority (NSIA), the Bank of Industry, Infrastructure Bank of Nigeria, Niger Delta Development Commission (NDDC), state governments, etc.
The aims of government support are to address concerns of increasing demand for petrol and diesel, and to abate large-scale importation of fuels. In addition to easing financing issues, government is prepared to guarantee regular crude oil supply to investors and to provide other incentives such as custom duty waivers, tax reliefs, etc.
These are welcome developments, even though these initiatives could have been implemented some decades ago. Still, "it is better late than never". In a piece I once wrote and which I titled "Five Minimum Conditions for Development of Greenfield Refineries in Nigeria", I detailed the five issues that need to be resolved in order to boost the construction of in-country private refineries.
I wish to summarize those points as follows: discounted prices for crude oil; project support by state governments; 100 percent guaranteed crude oil feedstock; guaranteed product off-take and evacuation; and guarantees of foreign and domestic loans. The article also suggested additional incentives in the form of tax reliefs, custom and excise duty and VAT waivers, accelerated capital allowances, etc.
Considering government's new impetus on facilitating the construction of modular refineries particularly in the Niger Delta region, and the five minimum conditions that need to be met, it could be inferred that the government's current policy drive is very positive.
However, the issues of crude oil pricing for domestic processing and product off-take / evacuation were not mentioned by Rabiu Suleiman, the senior technical adviser to the minister of state for petroleum, Emmanuel Kachikwu.
I had previously argued that it is more economical to subsidize local production of refined petroleum products than subsidize its importation. Therefore, as an added incentive, government could initially consider discounting international spot prices for crude supply meant for domestic processing and consumption.
The issues of product off-take and evacuation are as critical as guaranteed crude oil supply to modular refinery projects. The reason is that refinery storage tanks must be evacuated at regular intervals. An investor cannot commit millions of dollars into constructing a refinery merely because it has been identified that there is ample national and regional demand for refined products, and also a deficit local products' market for petrol and diesel in Nigeria. In this regard, the Nigerian National Petroleum Corporation (NNPC) may consider taking a minority shareholding in prospective modular refining projects whereby its subsidiary, the Products and Pipelines Marketing Company (PPMC) could guarantee products' off-take.
Guarantee of foreign and domestic equity and debt capital is also crucial, and government is making great strides in that direction. However, government should also engage with some of the regional financial institutions, such as the African Development Bank (AfDB), etc. The time is also ripe for the creation of Energy Bank in Nigeria, to address oil & gas investments, and electricity generation and distribution investments as well.
Investors in modular refinery projects should not rest on their oars and expect government to secure and guarantee all the funding and inputs for their projects. They need to explore various sources of equity and debt financing, which may include multilateral and bilateral financial institutions, international equity markets, local capital markets, pension funds, mutual funds, insurance companies, international commercial and investment banks, local and international bond markets, suppliers' credit, specialized international energy funds, etc.
It is pertinent to stress that Nigeria requires a total refining capacity of 1.2 million barrels per day. This capacity would ensure domestic self-sufficiency in the supply of refined products, and provide extra supplies for the smuggled products across our borders. Currently, the name-plate capacity of our refineries is 445,000 barrels per day, but with less than 20 percent  capacity utilization.
The newest national refinery (the second Port Harcourt refinery) was commissioned in 1989, about 29 years ago. Therefore, the existing refineries are aging and cannot meet our current and projected demand and supply of refined products. The Dangote & Partners refinery project, with projected capacity of 650,000 barrels per day is a private refinery being positioned as a 'world export refinery'. It is usual for private refineries of this size (and associated capital intensity) to commit to long-term sales contracts for refined petroleum products with foreign and domestic off-takers. Domestic supply obligation may not be above 10 percent. However, domestic off-takers from this refinery, when completed and commissioned, would still purchase products at international spot prices (Rotherdam prices as reflected in Platts daily Quotation). The net domestic benefit (NDB) of patronizing this refinery, rather than importation, would be the absence of insurance and freight costs. To this extent, Nigeria still requires additional refinery projects. Modular refineries are expected to contribute a small quota.
My take is that the old national refineries should be privatized and the current budget for refineries overhaul / rehabilitation and the excess crude receipts (ECA) could be channeled towards creating Energy Bank for the country.
It is a 'no-brainer' that Nigeria has done poorly in regard to national infrastructure management. The list is embarrassing, to say the least: Nigerian Railways, Nigerian Shipping Lines, Nigerian Airways, Ajaokuta Steel, Eleme Petrochemicals, National Fertilizer Company of Nigeria, the three National Refineries, etc. All were run aground!
The dots are all too easy to connect, and the conclusion pretty straight forward: public sector management mentality in Nigeria has been impaired and imperiled by self-centeredness of public officers and perhaps the citizens at large. Private sector- driven economy is our default setting at the moment!