Energy
Oil and Gas
Total set to start exports from big new oil field in Nigeria
December 21, 20182.1K views0 comments
Total SA is poised to start exports of crude from a major new offshore field in Nigeria, adding to global supplies at a time when oil prices are plunging.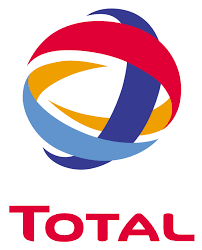 Bloomberg says shipments of Egina crude from a floating offshore production vessel have been scheduled for February, according to a copy of a loading program for the new grade seen by Bloomberg. Initial exports should be just over 100,000 barrels a day but could double in the following months.
The extra supplies will arrive at an awkward moment for an oil market that's seen prices for benchmark Brent and West Texas Intermediate grades plunge by more than $30 a barrel since early October. The project will also bolster Nigerian production when the country is meant to be restricting supplies to help OPEC and its allies avert a glut.
Egina is the first of a series of a projects that are intended to revive Nigeria's oil production into the next decade, while also increasing the share of output from offshore facilities and thus minimizing risks from sabotage and crude theft.
Total, the field's operator, will handle shipments from a $4 billion floating production, storage and offloading vessel, the largest facility of its kind ever built by the French major.
Nigeria agreed on Dec. 7 to curb its output when the Organization of Petroleum Exporting Countries and allied producers met in Vienna. The nation will have to cut supplies starting in January by about 40,000 barrels a day under the deal.
Nigerian crude production has dipped in recent years and stood at about 1.76 million barrels a day in November, according to estimates compiled by Bloomberg.
Exports of 200,000 barrels a day would make Egina a bigger grade than all bar three Nigerian crudes, based on January loading-program data compiled by Bloomberg.