Capital Markets
Finance
Trump rips ECB chief for pushing down the euro: 'They have been getting away with this for years'
June 18, 2019659 views0 comments
President Donald Trump went after European Central Bank President Mario Draghi on Tuesday for opening the door for more monetary stimulus in Europe, which would weaken the euro relative to the dollar.
"They have been getting away with this for years, along with China and others," Trump said in a tweet, noting a weaker euro would make it "unfairly easier for them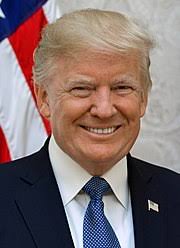 to compete against the USA."
Earlier in the day, Draghi said the ECB would announce further stimulative measures if the economic situation does not improve.  "In the absence of improvement, such that the sustained return of inflation to our aim is threatened, additional stimulus will be required, " Draghi said.
Draghi's comments sent the euro sliding against the dollar. At 7:14 a.m. ET, the euro traded down 0.2% at $1.1195.
Trump has criticized efforts by other central banks to devalue their currency. On June 10, he said the U.S. needs a "fair playing field " against China's weaker yuan. The yuan hit its 2019 lows against the dollar earlier this month. Trump said the yuan's declining value is mitigating the effect of U.S. tariffs on Chinese goods.
Trump has also gone after the Federal Reserve multiple times, calling for more stimulative policy measures. He told CNBC's "Squawk Box " on June 10 that the Fed has been "very, very disruptive to us. " The Fed raised rates four times in 2018.
He added in an ABC News interview that aired Friday that the Dow Jones Industrial Average would be "10,000 points higher if the Fed didn't raise rates.
The central bank will kick off a two-day monetary policy meeting on Tuesday. Investors are not expecting any policy changes after this meeting, but they will look for clues about potential rate cuts later this year.