Finance
UBA shareholders applaud 2018 performance, request higher dividend payout
April 23, 2019942 views0 comments
Shareholders of United Bank for Africa (UBA) Plc on Tuesday hailed the board and management of the bank for the impressive performance recorded in 2018 however asked the bank to increase dividend payout.
The shareholders gave the commendation at the 57th annual general meeting in Lagos. UBA posted profit after tax (PAT) of N78.6 billion for the 2018 financial year and recommended a total dividend of 65 kobo per share, which ratified at the AGM.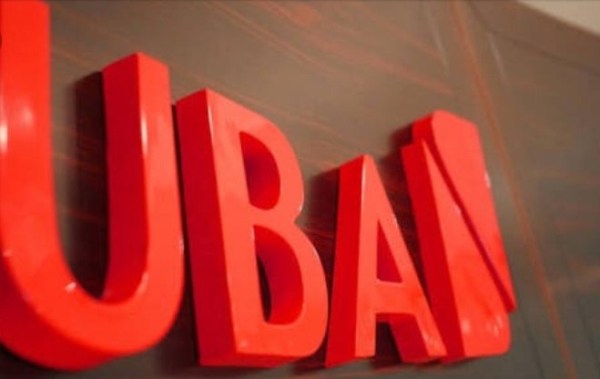 Speaking at the meeting,a shareholder representative, Boniface Okezie, said, "I want to especially commend the management of UBA, especially the Chairman, Tony Elumelu and group managing director/CEO, Kennedy Uzoka, who have been managing activities of this great institution. We, the shareholders are impressed with results that you have recorded so far and the achievements that the bank has recorded under your leadership. UBA has displayed a high level of ingenuity in the banking space and we are glad for how this is translating into gains for our business".
Okezie also frowned at the amount of taxes, fines and levies paid by banks, he said, "the economy isn't getting better despite the huge taxes we pay, the federal government should not turn us to cows to milk, most of the banks run on generators, no light, yet they are heavily taxed, even we shareholders, our dividends are taxed"
Another shareholder, Hamza Ridwan, commended the bank for a recording a good performance, but called for increase in dividends from kobo levels. Also, speaking at the meeting, Nonah Awoh, who commended the bank for the performance, equally tasked the management to do more to ensure that all the African subsidiaries contribute more to the bottom-line.
In his address to shareholders, Elumelu, regarded the year 2018 as a year of growth and market share gain.
Elumelu said, "This is an impressive performance in a time of relatively slow economic recovery in many of our markets, reinforces the strength of our brand and the diligence of our management to employ winning strategies across our diverse operations. I am impressed with the growth in retail business, which now provides more than half of our group's deposit funding."
"Overall, our bank grew profit before tax by 2.44 percent to N106.7 billion. More importantly, the bank remains financially strong, our balance sheet is well protected and our commitment to exceeding regulatory requirements remains," Elumelu added.
On his part, Kennedy Uzoka refused to be drawn into a naira-dividend promise, he said the bank was looking at the sustainability of activities. He also thanked the shareholders for their support and he promised to take note of the advises from the shareholders who aired their views.