Frontpage
Warren Buffett, Bill Gates reveal best business decisions they've ever made
November 20, 20171.9K views0 comments
Warren Buffett and Bill Gates have both founded highly profitable companies so it's safe to say that they've made quite a few smart business decisions.
In an on success with students at the University of Washington's business school, the two billionaires, according to CNBC, pinpoint the best business decisions they've ever made.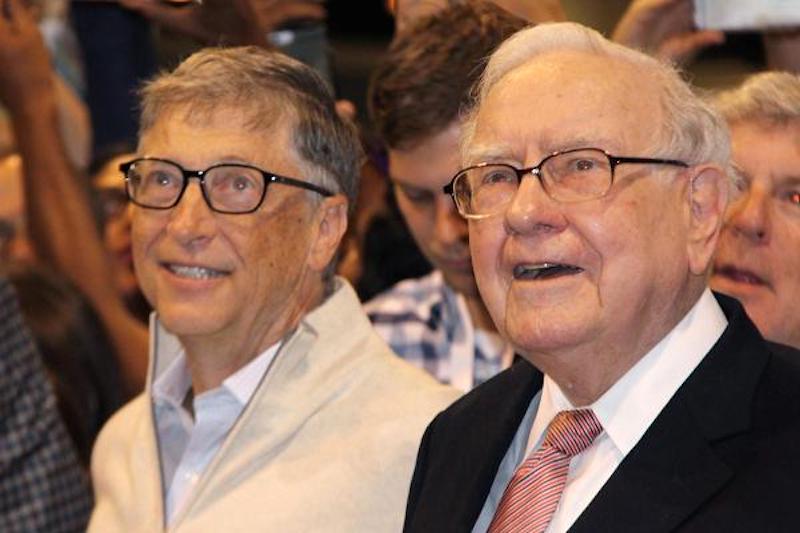 Buffett says that his best business decision was simply starting a career in investing because he enjoys what he does. Luckily, says Buffett, this has worked out well for him.
"You'll see plenty of times when you get chances to do things that just shout at you," he says. "When that happens, you have to take a big swing."
---
---
Alluding to his own experiences as an investor, Buffett says that when these opportunities arise, you must act quickly. There's no time to be "reading a book on the theory of diversification," he says.
"When you find something where you know the business, it's within your circle of competence, you understand it, the price is right, the people are right," he says, "then you take your thumb out of your mouth and you barrel in."
For Gates, the best business decision he's made revolves around choosing the right people.
"Deciding to go into partnership with [Microsoft co-founder] Paul Allen is probably at the top of the list," he says.
Bill Gates and Warren Buffett at the Annual Berkshire Hathaway Shareholder's Meeting in Omaha, NE on May 6, 2017.
Gates explains that it's important to have someone "who you totally trust, who's totally committed, who shares your vision, yet has a little bit different set of skills and who also acts as a check on you."
The benefits of working with this type of person is that it makes work fun and leads to a successful company, says Gates: "Picking a partner is crucial."
Buffett adds that Charlie Munger, the vice chairman of Buffett's investment firm Berkshire Hathaway, has also been that type of dependable partner to him over the years.
"You have to calibrate with Charlie because Charlie says everything I do is dumb," Buffett says jokingly. "But if he says it's really dumb, then I know it is."