Martin
What can we learn from Nnewi's prosperity?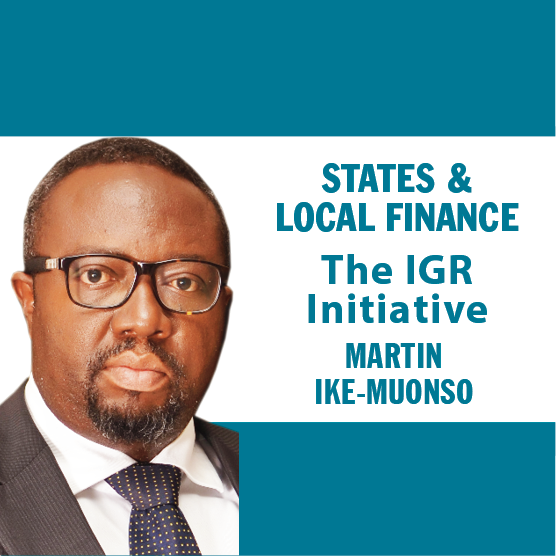 Martin Ike-Muonso, a professor of economics with interest in subnational government IGR growth strategies, is managing director/CEO, ValueFronteira Ltd. He can be reached via email at martinoluba@gmail.com
June 3, 20191.1K views0 comments
By Martin Ike-Muonso
The scale of intense commercial activity in Nnewi – a community comprising three local government areas – in Anambra State point to the apparent prosperity per capita of its citizens. The town is a mini version of Lagos and riddled with bubbling enterprises. Virtually every person is either buying or selling or producing something. Without a doubt, it is difficult to find in Nigeria any other community with as much concentration of millionaires as it has. Nnewi was initially not exceptional and was known as other communities Anambra State for its merchandising aptitude. However, its transformation into an industrial city of sorts has helped it emerge as a highly entrepreneurially advanced community in Nigeria. Today unarguably, Nnewi boasts of the highest GDP per capita in Nigeria. By this successful revolution, Nnewi has many lessons to teach Nigeria. The first, which is banal, is that every segment of Nigeria can achieve high per capita income if they are determined to do so mainly, with good leadership. The second is that imbibing entrepreneurship at scale, different sections or parts of Nigeria can scale up their income levels without necessarily depending on the government. The third lesson is that it is possible to industrialize Nigeria, rapidly even in the face of minimal support from the government.
Nnewi town is about the size of an average-sized senatorial district. Over recent history, this geographical enclave has produced hundreds of notable and unsung millionaires. The emergence of Nnewi born millionaires has a rich history. For instance, in the 70s up till mid-90s, inter-State transport was mostly in the hands of Nnewi transporters. Quickly recallable names then include Ekene Dili Chukwu, Ifeanyi Chukwu, Chidiebre transport company and many others. Nnewi traders also dominated the motor spare parts business across the country and trained the first generation of traders in this area of mercantilistic endeavour and using the Igbo internship model laid the foundations for the second and third generations of spare parts traders that spread everywhere. To its credit are also such feats as hosting the first-ever indigenous car manufacturing and first ever made-in Nigeria motorcycle plant. There are indeed hundreds of other industrial plants organized in Nnewi.
Contrary to what seems to be the norm elsewhere where women appear to be sidelined in the entrepreneurial space, almost all the women in the Nnewi community are relatively successful merchants. And consistent with the adage that if you empower a woman that you have technically provided for five or more persons, the prosperity of Nnewi women rubs off positively on the collective well-being of the community. The women are perceptibly hard-working and are not dependent on the men. It is, therefore, easy to see why Nnewi has the highest concentration of highly prosperous people in Nigeria as such women can only breed what are like them or better. They also have the highest number of industrialists in Nigeria. It is at present the home of such household names in manufacturing as Ibeto Group of Companies, Cutix and Adswitch, Coscharis Group of Companies, Innoson Group of Companies, Chicason Group and several others.
If 80% of all the senatorial districts in Nigeria are like Nnewi, this country would be better than Eden. It means, therefore, that the status of Nnewi today is a desirable state of existence for the entire country. The first lesson that Nnewi, therefore, seems to teach Nigeria is that prosperity is possible without government support. The fate of an average Igbo man in Nigeria since the years building up to the civil war to date need not be over rehashed. Abandoned to their destiny after the Civil War the Igbos had to recover from the fatal losses, catch up where they were before the war as well as survive. Regardless of the so-called "no victor and no vanquished" settlement the average Igbo man remained untrustworthy primarily in the eyes of other ethnic groups. The implication was that depending on the government was not the solution to the survival question; they earnestly yearned for then. This inevitably triggered the second round of massive migrations of the Ibo ethnic group in different parts of the country and abroad in search of survival. The first had occurred immediately after independence and which gave them indefatigable knowledge advantage over the rest of the ethnic groups at that time. A single thread in all these migrations was the strengthening of the Ibo mercantilist spirit which was more pronounced among natives of the Onitsha, Nnewi and Aba axes; the old trade route to portharcourt. Those not trading, learnt some artisanal skills to survive on. The combination of these defined the economy of Southeast Nigeria immediately after the Civil War. That struggle for survival opened further the portals of entrepreneurial effort and consequent economic independence for the average Ibo man, particularly the people from Nnewi.
Another crucial lesson that Nnewi entrepreneurs teach Nigeria is the use of the internship model to transfer skills and reduce unemployment. With the internship model, Nnewi entrepreneurs were able to sustain the entrepreneurship that has characterised its lifestyle. Those who were successful already as artisans, merchants, transporters and baby industrialists used the internship model to source for human resources. The model made it possible for them to have a workforce whose gratification could be delayed. Under the framework, the intern does not receive monthly or any periodic payments. He/she is provided with necessities and food to function while waiting for the final settlement by a superior perhaps after the internship period of between four and seven years in most cases. What this did for the entire Ibo race was that young people and those who were trained to use arms during the war were absorbed to work and learn new skills. It tamed the insecurity level that would have characterised the post-war Southeast society while creating employment and outputs generation
Nnewi merchants also teach Nigeria a natural progression from a mercantilist economy to an industrial one. The exposure to the Nigerian Civil War provided significant opportunities for the acquisition of quasi engineering skills by their people. Many of the young Ibo graduates who provided background engineering support during the war, utilized those skills in industrial production. The crafts were, in turn, transferred to other young people through the internship program. Consequently, there was a natural metamorphosis from mercantilistic and artisanal activity level to an industrial operation. It is important to note that this was possible because of the highly enlightened and selfless leadership that the community has always had. Many hitherto successful traders easily transformed into industrialists. No wonder why Nnewi boasts of many plants and factories. An imitation of this model is easy to observe among many Ibo traders in Lagos and other parts of the country.
Industrialization is the superstructure that can make our natural resources useful and economically meaningful as well as reverse the unfounded vaunts about our immense natural resource endowments. Nnewi people knew that they needed to move up from predominantly artisanal activity level and necessary trading to industrial production to maximally prosper. It was not rocketing science for them. Cassava roots were packaged into powder and that ultimately led to the emergence of a series of cassava flour factories. The same thinking gave birth to other plants and factories that explored and exploited the natural resource abundance found across the country. As simple as it looked, and as complicated as it is in implementation, the ingenuity of the Nnewi people resulted in the emergence of large scale industrial production in varied areas. The strangely positive bit here is that Nnewi entrepreneurs and industrialists have managed to succeed in the face of the high cost of energy, absence of proper infrastructure, unfriendly exchange rates and foreign exchange availability, challenges of access to finance and so on and so forth. These and other costs of doing business and the eventual un-competitiveness that arise from them have always been the lot of Nigerian industrialists. While this remains a concern, it is yet another lesson that Nigeria needs to learn from this group of people.
The Nnewi case provides ample solution to the country's massive unemployment crisis. It also provides answers to activating Nigeria capacity to exports industrially manufactured goods. The Nnewi model is an authentic homegrown model that can take us to where we desire to be. Nnewi, as a case study, provides an already Nigeria-contextualized framework for moving us from where we currently are to where it is desirable for us to be. The lesson from Nnewi's massive economic success will equally deal a deadly blow to the insecurity challenges that we face. This is not a Havard Business School case. We do not need any passport to learn it.
_______________________________________________________________
Professor Ike-Muonso is the Africa Regional Coordinator of Baywood Foundation as well as the Chief Transformation Officer of GTI Capital Group