America
America's job market just got better in June, recording 222,000 new jobs
July 7, 20171.4K views0 comments
The U.S. economy added 222,000 jobs in June, much more than economists were expecting, the Labor Department said Friday. This is a welcome development after the prior two jobs reports had hinted of a possible slowdown in job growth.
June thus becomes the 81st consecutive month of job gains. The figures for May and April were revised upward for an additional 47,000 jobs.
In June, the gains were broad — health care, mining, business services and restaurants all added jobs. Employees' hours also increased a notch.
"The job market hasn't lost any steam," says Josh Wright, chief economist at software firm iCIMS.
However, there were some weak spots in the report as wages grew below the goal of 3.5 percent.
Wages grew 2.5 percent in June compared with a year ago. That's slightly better than in prior years but well below the goal of 3.5 percent set by the Federal Reserve. Wages have been one of the last indicators to really pick up momentum since the recession ended in 2009.
Wage growth has hovered in the same range for the last year and a half even as job gains keep coming and unemployment continues falling. Some say the Labor Department isn't measuring wage growth well while others can make sense of the trend.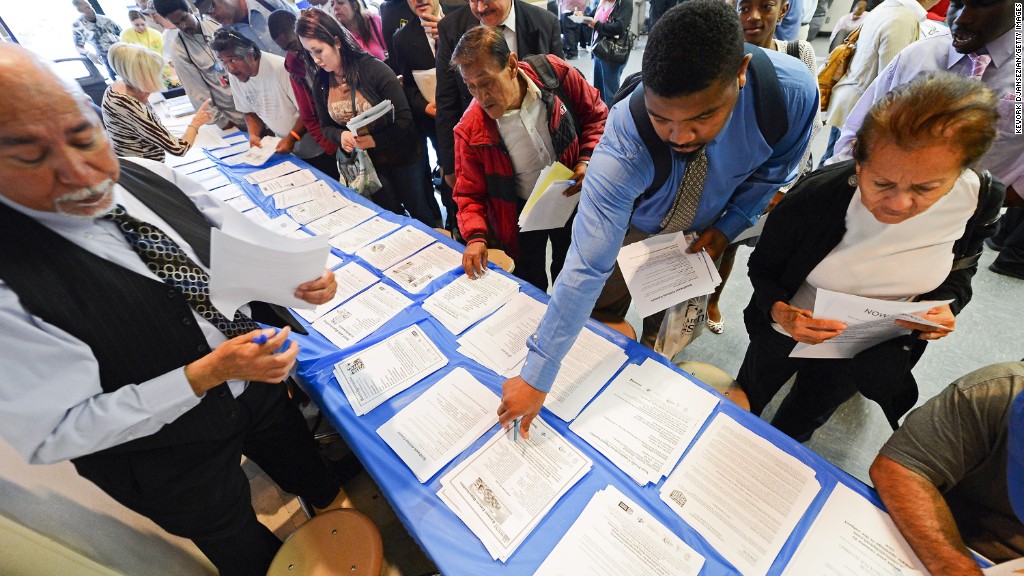 The report also indicated unemployment rate rose slightly to 4.4 percent, hovering just above its lowest level since 2001. Shortly after the 'Great Recession' ended in 2009, unemployment peaked at 10 percent.
Unemployment rose for a good reason: More people jumped back into the job market to look for work. The participation rate in the labor force moved a notch up last month, according to CNN Money Friday.
Underemployment, which measures people who want to be working full-time but are not, rose to 8.6 percent in June from 8.4 percent in May. It's still far lower than in prior years but it's never a good sign to see that measure tick up.
The number of Americans who work part-time but want a full-time job rose a notch to 5.3 million in June. Part-time employment has been a persistent problem since the recession ended.
On the bright side, women are coming back to the job market. Among women between ages 25 and 54, 'prime age' workers, participation has risen over the last two years. In June, their participation rate hit 75 percent, up from 73.3 percent in early 2015.
Overall, economists say the strong job gains in June reflect a healthy labor market.
"What's not to like in this report?" Joseph Brusuelas, chief economist at RSM, a consulting firm, said, adding "This is what you want to see."
"The economy is still in pretty good shape, employers are looking to hire," says Luke Tilley, chief economist at Wilmington Trust.
---
Courtesy CNN Money