Frontpage
Baru calls crucial meeting over NNPC Nbn pension black hole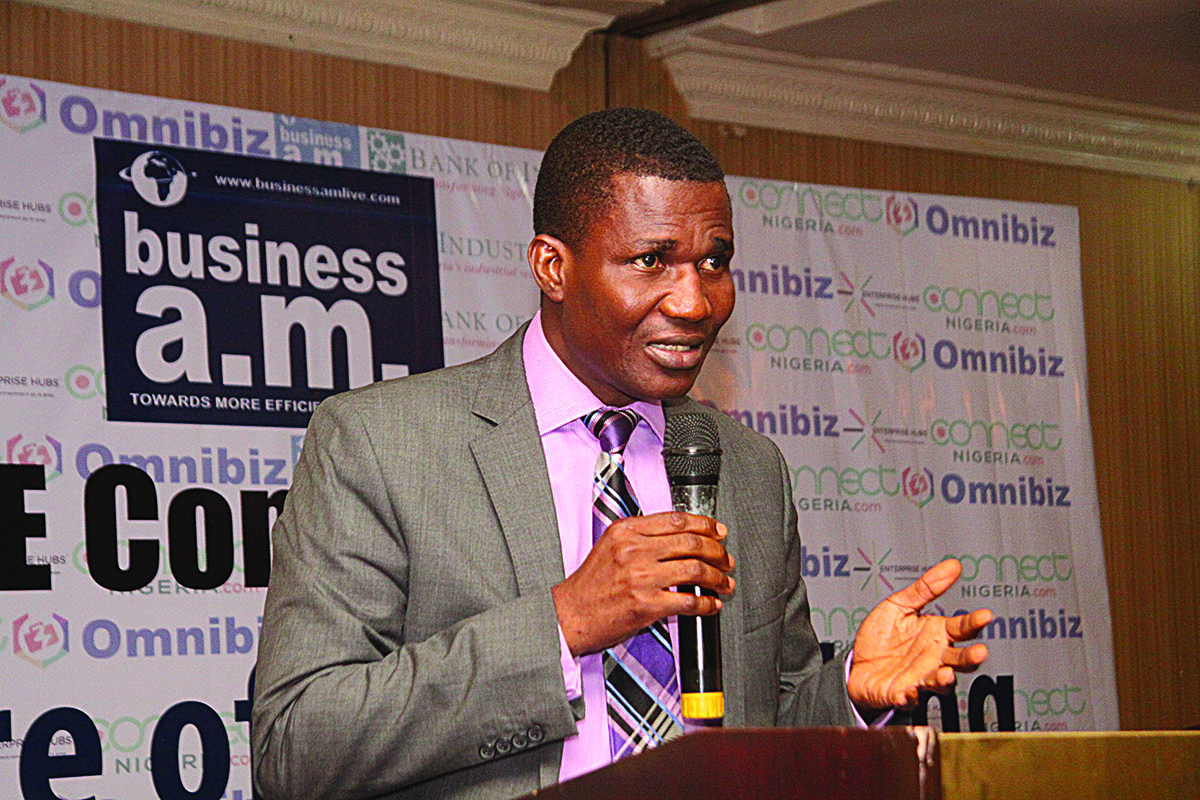 Phillip Isakpa is  Businessamlive Executive Editor.
You can contact him on phillipi@businessamlive.com with stories and commentary.
June 24, 2019918 views0 comments
It is now not too clear if a meeting called by Maikanti  Baru, group managing director (GMD) of state-owned oil company, Nigerian National Petroleum Corporation (NNPC), to hold today over what sources close to the situation tell business a.m. is a potential pension black hole running into tens of billions of naira will go ahead, following the appointment of his replacement, Mele Kolo Kyari, by President Muhammadu Buhari last week.
Kyari is expected to take over from Baru on July 8, but before the sudden appointment of Kyari, business a.m. had been apprised two weeks ago about a scheme by a powerful lobby inside the Presidency to have Baru's tenure extended by three years, hence his failure to take the mandatory 2-3 months pre-retirement leave, prior to his departure from the corporation.
More credence was leant to this claim when some former NNPC executive directorate sources disclosed to business a.m. that Baru had summoned a 24th June, 2019 (today) meeting between himself, serving senior NNPC executives and the workers' unions, to which he had also invited several retirees from the levels of group general manager (GGM) and managing director (MD) of subsidiary companies, to discuss development relating to the level of their pension.
Specifically, it is understood that Baru was going to reveal at the meeting (and would do so, if it still goes ahead) that the current level of pension pay out to retirees has become unsustainable. In more specific terms, the NNPC pension has run into a black hole with a shortfall of several billions of naira, which the corporation is not able to immediately plug, according to sources close to the office of the GMD.
Read Also:
The GMD is the chairman of the board of NNPC Pension Fund Limited, which manages the pension assets and has his hand on the button regarding the state of affairs of the pension pot, hence the meeting to try to get an understanding and a buy in from the senior retirees and the unions.
It is not clear what caused the drop in the pension pot that had necessitated the meeting called by Baru, but it is understood that government is the main driver of wanting to reduce the pension that is paid to NNPC retirees and that Baru's meeting was meant for him to try to douse any tension that might arise when the decision is announced.
There are multiple sources also suggesting a link in the pension shortfall to possible election campaign contributions, suggestion official sources would neither confirm nor deny when asked.
business a.m. also learnt that a number of current employees of the state-owned oil company are already complaining about the rate of pension, with one saying "we believe that money from the pension pot was used to fight elections," a claim that could not be independently verified as at press time.
The meeting today, if it goes ahead, is expected to be heated, as we understand that NNPC retirees, who are sufficiently convinced that their pension is about to be cut, are already preparing for a legal battle over the matter.
Such battle is understandable. Oil industry sources and pension experts told business a.m. that NNPC and Central Bank of Nigeria have the best pension. "Oh, those two have the most generous pension schemes in the country" was how one pension analyst put it.
But it is the fallout from such a move that worries industry watchers. According to a former senior NNPC official, "This will destroy the system," referring to any move to reduce the pension of retirees.
There are suggestions that the unions, particularly the Petroleum and Natural Gas Senior Staff Association of Nigeria (PENGASSAN), are likely to shut it down and take a serious deem view about suggestions that the pension be cut back.
"Expect this to result in strike actions should the government or NNPC management push this to implementation stage," he warned.
business a.m. can report that this would not be the first time that the pension pot would be experiencing turbulence. In 2006, there was a funding gap of about N63 billion in the NNPC staff pension fund.
On December 31, 2012, the deficit in the scheme was N133.56 billion (inclusive of the N182.26 billion receivable from NNPC), according to a Pension Commission (PenCom) report.
At the heat of a 2014 crisis over the pension, it was revealed that NNPC informed stakeholders at a meeting"that measures had since been put in place to steadily bridge the funding deficit, which stood at N298 billion in 2010 and has now been provisionally reduced to N85 billion as at June, 2014."
In 2015, PenCom, ordered that an existing N86.5 billion Pension Fund gap be closed on or before August, 2015.
Defending the resilience of the Fund, the corporation in a statement once said: "The NNPC Pension Fund has demonstrated its capacity to manage the Scheme successfully by managing pension assets of over N250 billion for over eight years and maintaining an excellent record of administering and paying over 9000 retirees as and when  due."