Frontpage
Bulls displace bears in Tuesday's market revival
Adesola Afolabi was a businessamlive reporter and Head of Financial desk.
April 16, 2019906 views0 comments
The bulls took center stage on Tuesday after Monday's bearish trading session, lifting up the NSE All Share Index (ASI) by 0.85 percent to settle at 29,746.24 points.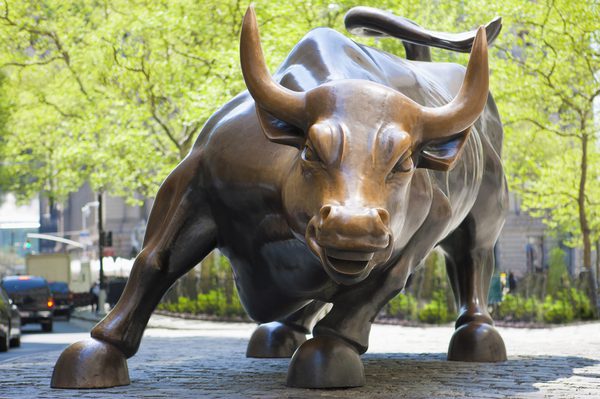 The positive performance was as a result of price appreciation in bellwethers such as Nestle Nigeria which gained 3.3 percent to close at N1500.3, Guaranty Trust Bank that added 1.4 percent to close at N35.6 and Zenith Bank that appreciated 2 percent to close at N20.9 per share.
Thus, investors gained N85.4 billion as the market capitalisation closed at N11.2 trillion while year-to-date losses moderated to -5.4 percent.
Activity level also increased as volume and value traded improved by 43.4 percent and 158 percent to 321.4 million units and N4.7 billion respectively.
The most active stocks in volume terms were Union Bank of Nigeria with 134.1 million units, Guaranty Trust Bank with 61.1 million units and African Alliance Insurance with 15 million units exchanged by investors. Most traded stocks by value were Guaranty Trust Bank, Union Bank of Nigeria and Dangote Cement. Investors exchanged N2.2 billion, N912.2 million N323.7 million worth of their shares respectively.
Performance across the major sectors ended the day positive with 4 out of 5  major indices closing in the green.
The Oil & Gas index emerging as the lone laggard, dipping 0.1 percent, due to sell-offs in Oando (-1.0%) while the Banking index led the advancers up 1.7 percent on the back of continued bargain hunting on GUARANTY (+1.4%) and ZENTIH (+2.0%).
Following closely was the Consumer Goods index, which inched higher by 1.2 percent due to gains recorded in Nestle (+3.3%) and Dangote Flour (+9.8%).
In the same vein the Insurance index appreciated 0.7 percent due to buying interest in Custodian and Allied Insurance (+2.4%) and Linkage Assurance (+4.0%) while the Industrial Goods index closed flat with a bullish bias marginally gaining 1 basis point.
Investor sentiment as measured by market breadth (advance/decline ratio) strengthened to 2.1x from 1.5x on Monday as 21 stocks advanced against 10 decliners.
Leading the gainers' chart were Chams (+10.0%), Dangote Flour (+9.8%) and Transnational Express (+9.3%).
On the flip side, John Holt (-9.6%), Royal Exchange (-8.7%) and AG Leventis (-7.1%) were the worst performers.