Frontpage
China is creating the world's largest power company
August 28, 20171.8K views0 comments
China's government led by President Xi Jinping approved the merger of Shenhua Group Corp., the country's top coal miner, with China Guodian Corp., one of the largest power generators, the State-owned Assets Supervision and Administration Commission said in a statement Monday, according to Bloomberg.
The new entity, with assets of 1.8 trillion yuan ($271 billion), will be the world's second-biggest company by revenue and largest power company by installed capacity.
The Shenhua-Guodian tie-up may be the first of a handful of mergers in China's power industry as top policy makers try to cut industrial overcapacity and the number of state-owned enterprises, as well as the country's reliance on coal power. Monday's announcement concludes months of speculation about the merger, which was first reported by Bloomberg in June.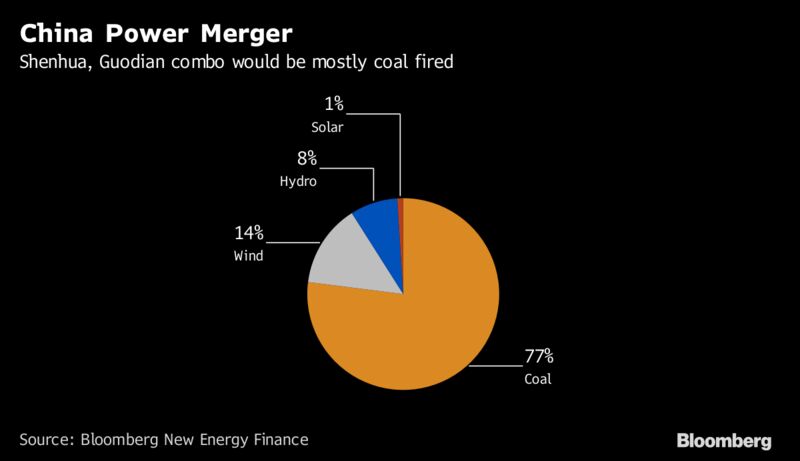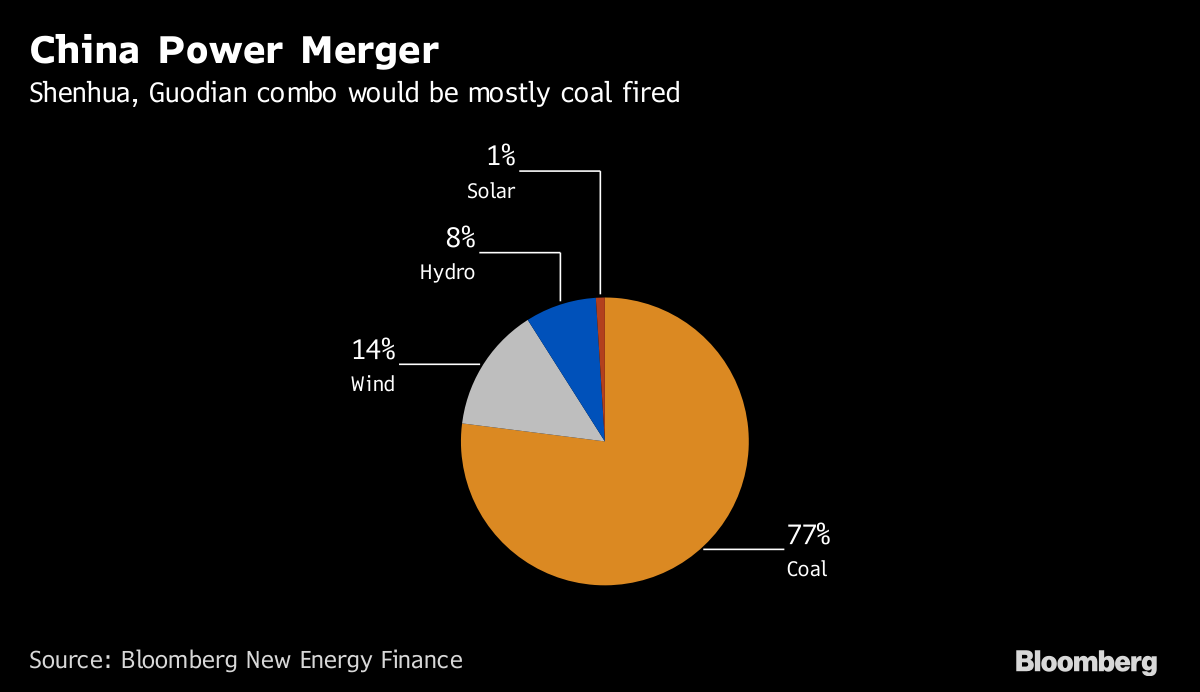 "People have been waiting for the other shoe to drop," said Tian Miao, a Beijing-based senior analyst at Sun Hung Kai Financial Ltd. "This confirms the direction of state-owned enterprise reform, with companies in the same industry merging to reduce redundant investment and improve efficiency."
The new company, expected to be called National Energy Investment Corp., will have installed capacity of more than 225 gigawatts, topping Electricite de France SA and Enel SpA, according to Frank Yu, an analyst at Wood Mackenzie Ltd.
Mutual benefits
Shenhua will able to lower its reliance on coal-fired capacity, currently about 90 percent, by gaining some of Guodian's clean energy assets, Yu wrote in a research note earlier this month. Guodian, meanwhile, will be able to benefit from coal supply and price risk management from Shenhua, as well as its integrated infrastructure of railways, harbours, and ships.
Shares of Shenhua's Hong Kong-listed unit, China Shenhua Energy Co., rose as much as 4.7 percent to HK$20.10 on Monday, before paring its gain to close up 2.1 percent. The benchmark Hang Seng index ended little changed
Shenhua had 1.014 trillion yuan in assets and total power generating a capacity of about 83 gigawatts at the end of April, it said in a report in June. The company produced about 290 million tons of coal last year. Guodian had total assets of 803 billion yuan and 143 gigawatts of power-generating capacity at the end of 2016, according to a statement from the company posted by state-backed industry group China Electricity Council.
"This is only one in a series of mega-mergers China plans for power sector consolidation," BNEF said in a report earlier this month.