Coronavirus
COVID-19: Danbatta tasks ECC personnel to commit to saving lives
April 8, 2020674 views0 comments
By Omobayo Azeez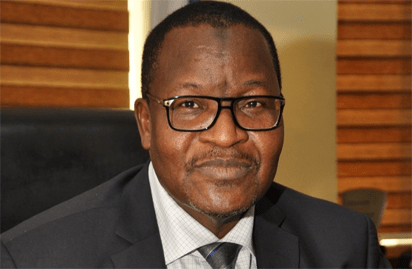 Umar Danbatta, the executive vice chairman of the Nigerian Communications Commission (NCC) has charged the personnel of Emergency Communications Centres (ECC) in the country to devote more to saving lives in view of raging coronavirus pandemic (COVID-19).
He made the call while he paid surprise visits to the centres in Kano and Kaduna recently.
The centres reported that they had been receiving calls on the dedicated toll-free 3-digit national emergency number, 112, on issue related to the killer virus.
The visits to the centres were informed by his realization that, with Coronavirus spreading across the globe and more people living in isolation, the NCC's 112 toll-free number could play a crucial role of providing effective alternatives for people to reach out to relevant agencies with a view to securing   help in times of emergency, the commission said.
During his visits to the two centres, the NCC boss had extensive interactions with the personnel on ground, as he asked various questions bordering on the in-coming call traffic volume and how the calls are effectively dispatched to various emergency response agencies (ERA) connected to the centres for prompt response, especially the Nigeria Centre for Disease Control (NCDC).
He also probed to know challenges that may be facing the centres with a view to promptly addressing them for their optimum efficiencies and effectiveness towards delivering on their mandates.
The EVC urged the personnel on duty at the two ECCs to see their work as national assignments on saving the lives of fellow Nigerians in terms of emergencies.
"As you all area aware, the country in on lockdown in Lagos, Ogun States and FCT, and I will therefore enjoin you to always ensure you don't miss any call that comes into the centre.
"You will also be expected to ensure prompt dispatch of calls received to the relevant emergency response agencies,  so that there is no any dereliction of duty that will result in loss of lives and property to our fellow Nigerians, who may even be our close relatives," Danbatta urged the personnel.
Speaking further, the EVC advised the workers to observe sanitary measures like hand washing and social distancing at the centres.
In both Kaduna and Kano centres, the managers told the EVC that they had been receiving coronavirus-related calls.
They appreciated the visits of the EVC to the centres which they variously described as 'a morale booster', 'a good regulatory oversight' and 'an encouragement' for them to be more committed to their assigned roles at the emergency communications centres.
As NCC project, mandated in the Nigerian Communications Act (NCA), 2003, the implementation of the ECC got a boost when Danbatta became the country's telecoms regulator-in-chief in 2015.
Till date, 18 of the centres have been built and are operational in all 17 states of the Federation and the Federal Capital Territory.