Imo
Cross River's Bakassi Council builds novel smart office in oil region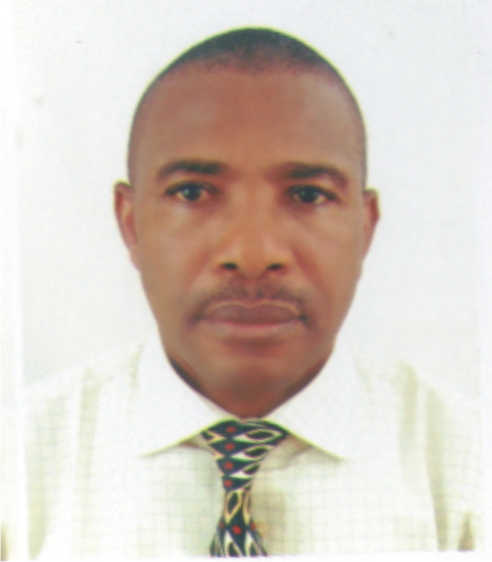 Ben Eguzozie is business a.m. regional lead based in Port Harcourt, providing regional and national  coverage for economy, business and finance
You can contact him on ben.eguzozie@businessamlive.com with stories and commentary.
September 14, 2020698 views0 comments
LGA still in dire need of development
Cross River State's littoral border council, the Bakassi Local Government Council, has made history in the entire oil region of Niger Delta as it built and equipped the first local government council smart office. This Bakassi council is new. The old Bakassi which is awash with hydrocarbon deposits was handed over by erstwhile Nigerian president, Olusegun Obasanjo, to Cameroon Republic, Nigeria's eastern neighbour.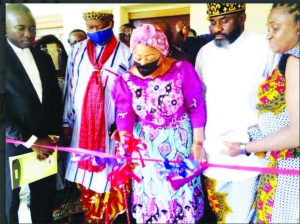 By far, Bakassi Council, which was recreated from Akpabuyo Council by former president Olusegun Obasanjo, shortly after his administration handed over old Bakassi to Cameroon in 2007, suffers great privations with its people, mainly fishermen and subsistence farmers left without the most basic socio-economic facilities.
Today, the council secretariat at Ikang on the edges of the Great Calabar River, where it empties into the Atlantic Ocean, has risen from the ashes. It is fully digitized with a website, a dedicated email address, Facebook handle, Twitter handle, Instagram, YouTube channel, WiFi, CCTV cameras, a Post Office Private Mail Bag, dedicated cell phone lines for complaints and feedbacks from the people, in addition to establishment of a marriage registry.
The smart office was unveiled by Iyadim Amboni Iyadim, the chairman of the local government area during activities to mark his first 100 days in office as council boss. For this, he organised a thanksgiving celebration.
Iyadim also informed that his council administration was able to install close circuit camera units at strategic locations in the council secretariat, internet facilities installed to enhance a good working environment for the council staff, to boost their productivity, and ensure commitment to service delivery to the people.
He took dignitaries and media men round his office which was commissioned by Florence Ita-Giwa, former presidential adviser on National Assembly matters to former president, Olusegun Obasanjo. Ita-Giwa, popularly known as Mama Bakassi, was taken round the office, installed with modern communication equipment, which the council boss, Iyadim said, can afford him the opportunity of knowing all that happens within and around his office and its adjoining surroundings, as well as events happening across the world.
"By this singular attainment, which is the first to be recorded by any local government council in the Niger Delta region, the story of Bakassi and its people will be heard globally because the council now has a website that people can access and make contributions to its growth and development," the chairman said.
According to him, Bakassi is an international border town (council area) and an area which has been so neglected, since it was recreated from the ashes of the parted old Bakassi. He said the hour has come for Bakassi to be projected across the world for the desired attention to drum for support from international communities.
"With my new office, it is possible for me to communicate with my staff effectively wherever I am; as well as conduct our weekly executive council meetings virtually, a feat yet to be recorded anywhere in Nigeria by a local government office. This makes us the first digital local council in the country, Iyadim boasted.
Commissioning the chairman's smart office, Florence Ita-Giwa, herself an indigene of Bakassi, described it as a landmark and historic achievement, because as the seventh local government chairman of Bakassi, Iyadim has performed impressively within his first 100 days in office. She called on the people of the local council to join hands with the chairman in his efforts to turn around the fortunes of the people, with the view to ensuring that they were properly resettled.
Perhaps the council chairman, Iyadim would need to enhance his digitized Bakassi to pull tourist-visitor traffic to the area, being an international boundary, with vast mangrove and tropical rainforests. Facilities like a hotel by-the-ocean-shore, nature reserve, good internal road transportation, cottage industries would attract visitors to the littoral council, which is in-between two oil-rich countries (Nigeria and Cameroon) in the Gulf of Guinea frontier. These he can achieve by opening agreements with private sector developers to establish these facilities.
Etim Oko Edet, an Etinyin the monarch of Bakassi, and current chairman of Cross River State traditional rulers' council, who became widely acclaimed when he led protests around Nigeria over the state and neglect of Bakassi people by the Nigerian federal government, said the new council chairman, Iyadim has positive change for the area. He commended him for revisiting the Bakassi story, saying; "if those before him (that is, earlier council chairmen) had projected the course of Bakassi, our narrative would have changed for good by now."