Frontpage
Easter meets Ramadan: High prices, 15.92% inflation, Nigerians spend 56% on food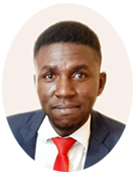 A graduate of Economics and Statistics from the University of Benin. An experienced researcher and business writer in the print and digital media industry, having worked as a Research Analyst at Nairametrics, Voidant Broadcasting Ltd, Entrepreneurs.ng, and currently a Market and Finance Writer at Business a.m. For stories, press releases, exclusive events, call +2347052803696 or send a mail to abuedec@gmail.com.
April 18, 2022250 views0 comments
Analysts see more inflation squeezes ahead
The global surge in food prices is taking a toll on emerging and developing economies and Nigerians now deploy over 56 percent of their total spending on food as food inflation in the country heads to 18 percent after printing 17.20 percent year on year in March 2022, current figures from the National Bureau of Statistics (NBS) sho.
Average commodity prices in Nigeria rose by almost 127 percent between 2020 and 2022 depicting the reality on the ground with consumers still getting stretched, squeezed and embattled at a time official inflation is at 15.92 percent, rising for the third consecutive month in 2022. The purchasing power of Nigerians remains eroded by the continued onslaught on the naira, a pressure that is unabated with the domestic currency now trading at about N600 to the dollar at the parallel market.
The continuing face-off between Ukraine and Russia finally registering in the country, continues to mount pressure on commodity prices domestically.
It is a pre-election year and analysts have, expectedly, said election spending will fuel inflationary pressures and have the pockets of average Nigerians squeezed as inflation numbers may gradually rise or decrease, the prices of consumer goods will continue to witness demand and cost pull inflation in the face of current realities in Nigeria.
Analysts at the Financial Derivatives Company Limited assert that, "It is saddening that five of Nigeria's seven top import partners are grappling with rising inflation while key import commodity prices have risen significantly. Food accounts for 20 percent of consumer spending in the emerging nations and rose to 40 percent in sub-Saharan Africa, and 56 percent in Nigeria. Higher food prices have exacerbated existing macroeconomic issues as some emerging economies grapple with high debt levels, currency pressures and inflation."
Also, experts at Afrinvest Research and Consulting, noted that, "In February, food inflation rose 25 basis points to 1.9 percent month on month due to the persistent insecurity challenges in the agrarian communities and the impact of [the] Russian-Ukraine crisis on prices of wheat and corn. Likewise, core inflation rose 8 basis points to 1.3 percent month on month as PMS scarcity mounted pressure on prices. In March, we expect these factors to keep influencing price trajectory as such we estimate that the headline inflation rate would rise further to 15.73 percent year on year." It surpassed this posting 15.92 percent.
After the blues of December 2021, which brought the annual inflation average to 17 percent with the headline inflation index changing direction to 15.4 percent year on year following the decelerations recorded in the previous 8 months, 2022 began with an upward trend in the numbers and for the third straight months, the headline inflation in Nigeria printed at 15.92 percent year on year in March 2022 due to price increase expectations in the month ahead of the Ramadan and Easter celebrations by the Muslim and Christian faithfuls.
In the face of this uptrend in the inflation figure, coupled with other factors that are piling more pressure on inflation, it is obvious that supply disruption due to the rain, logistics issues, roadblocks, and the deteriorating state of the roads have significantly impacted on the inflation numbers negatively.
Similarly, the effect of the ongoing crisis in eastern Europe increased PMS prices, naira depreciation in the FX market, among other factors have,  thus, caused food prices to have tripled more than what it was in the same period last year.
Ahead of the Easter celebration, a survey conducted by Business A.M. in some selected markets in Lagos State, the business, commercial and financial capital of Nigeria, on the prices of selected staples such as rice, garri (cassava flakes), onions, tomatoes and a crate of eggs, show that there has been a significant rise in their market prices with rice maintaining a high and steady price at N30,000 per 50KG bag owing to efforts at increasing rice productions. Also, the recent price increases in PMS for petrol to around N200 per litre, diesel now selling at above N700 per litre across states in Nigeria, and cooking gas now at N8,000 for a 10 KG cylinder.
Prior to the emergence of the current faceoff in Eastern Europe, findings show that there was over 180 percent increase in the price of flour to N23,000 per bag while a bag of fertiliser skyrocketed by about 200 percent or more to N16,000 and not far from the mention is the overtly 60 percent decrease in the level of energy power generated to below 2,500 megawatts from 5340 megawatts. And despite the efforts and investments made, Nigeria does not produce up to 7,000 megawatts.
The survey revealed that the pockets of Nigerians are still experiencing squeezes as a result of price increases in basic commodities, something that is largely felt by the average Nigerian. The purchasing power of the naira has dropped overtly, resulting from the overvaluation of the local currency when compared to the rate against the greenback using the official NAFEX rate.
And in a related development, the Food and Agricultural Organisation (FAO) food price index which tracks the international price change of commonly-traded food commodities every month revealed that global food commodity prices leapt to their highest levels ever in March, as Russia's lingering attack on Ukraine as the index climbed 33.6 percent year-on-year in March to an average of 159.3 points.
According to data recently published by the National Bureau of Statistics, the food sub-index increased to 1.99 percent on a month on month basis in March 2022, this was up by 0.12 percentage points from 1.87 percent points recorded in February 2022, while the core sub-index increased to 0.98 percent in March 2022. This was down by 0.35 percentage points compared to 1.33 percent recorded in February 2022.
During the month, the highest increases were reported in the core index, caused by price increases in gas, garments, cleaning, repair and hire of clothing, shoes and other footwear, clothing materials, other articles of clothing and clothing accessories, liquid fuel, fuels and lubricants for personal transport equipment and other services in respect of personal transport equipment.
The inflation data from the NBS also showed that the month of March food inflation on a year-on-year basis was highest in Kogi with 22.21 percent, followed by Cross River which recorded 19.86 percent and Kwara (19.53%), while Sokoto recorded the slowest rise in year-on-year food inflation with 14.04 percent, followed by Kaduna and Rivers with 14.66 percent and 14.81 percent, respectively.
On month-on-month basis food inflation in March 2022 was highest in Anambra with 3.78%, followed by Niger, with 3.60 percent and Zamfara., with 3.31 percent, while Oyo recorded the slowest rise in month-on-month inflation with -0.19 percent followed by Jigawa and Ekiti with -0.10 percent and 0.41 percent, respectively.
Pressures from the forthcoming elections are already predicted to result in higher growth in inflation numbers, and with economy grappling unemployment, low revenue, insecurity, weak naira, slow output growth challenges, global inflation, supply disruptions and climate shocks, the average Nigerian will still be in pole position to experience the looming effect, which is likely to place Nigerians in their millions back into poverty, if should nothing is done by fiscal and monetary authorities to stave off doomsday.