Frontpage
First Bank targets 20m customers, 30m accounts as retail remains major focus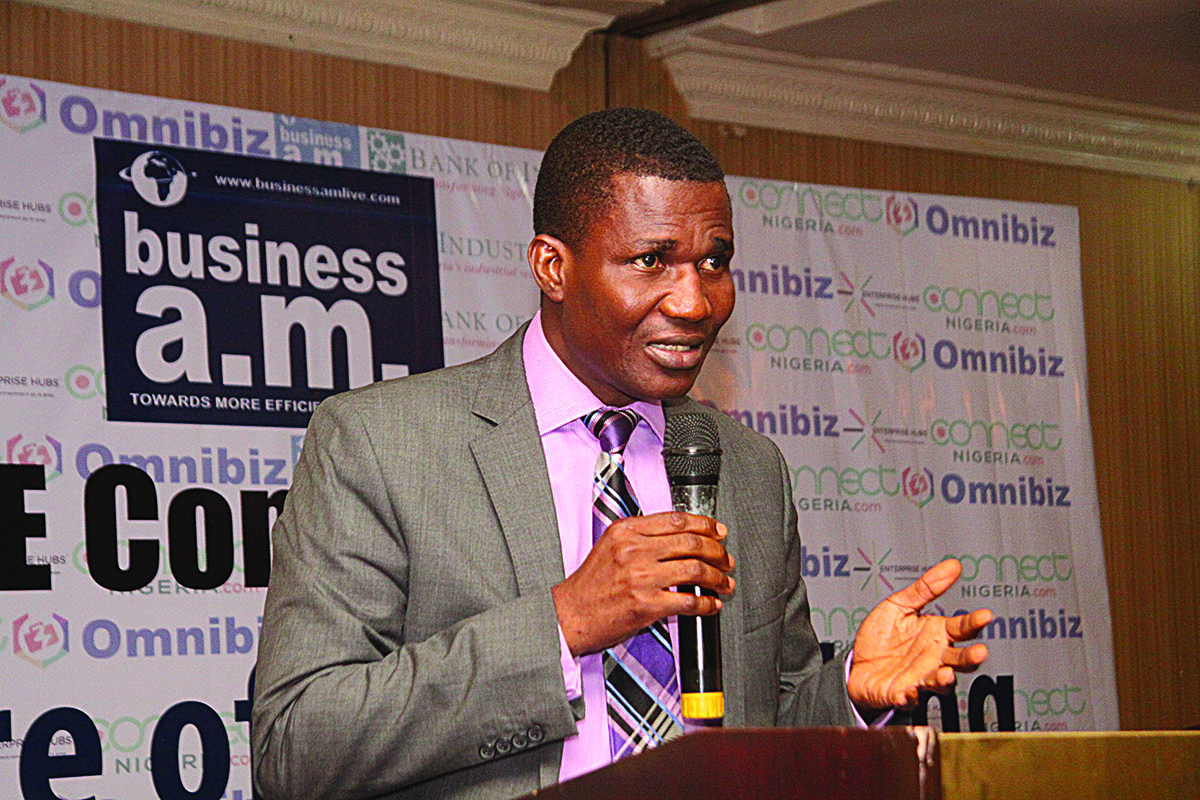 Phillip Isakpa is  Businessamlive Executive Editor.
You can contact him on phillipi@businessamlive.com with stories and commentary.
March 22, 20181.6K views0 comments
Nigeria's Tier-One lender, First Bank of Nigeria Limited, says it has its eyes set on growing its customer base to 2o million and increasing the number of individual accounts in its portfolio to 30 million as it continues to see the retail end of the banking business as a major focus.
The bank's targets are already being seen by analysts as an aggressive push by one of the oldest financial institutions in the country, which is steadily climbing back from a number of headwinds of the last three years.
Adesola Adeduntan, the bank's managing director and chief executive officer, told senior financial and business journalists in Lagos Wednesday that given the pedigree of the bank with 750 branches spread across the country, "retail remains a major focus for us," and that "this will even grow bigger," adding that the bank currently accounts for 20 percent of all Automated Teller Machine (ATM) transactions in the country, which also signposts its digital footprint.
The bank will drive retail and consumer lending, Adeduntan said, explaining that the bank was building afresh an enterprise and customer relationship management system, which would give it the ability to proactively identify "who our customers are, what their needs are; what next do they need; and what next do we need to offer to them."
He also spoke about the bank's successful inroad into agency banking, for which he said 2018 is a year that the bank will embark on a massive roll out of "our agency banking."
The bank sees agency banking as a platform for growth, he said. "One of the platforms for growth for us is agency banking. We have piloted agency banking in the last half of 2017 across the six geo-political zones. The results we have achieved are pleasing to us," Adeduntan said to explain the reason for the pursuit of agency banking as a strategy.
Two key things are shaping the bank's corporate banking strategy, which are hinged on strengthening its digital footprints. "The digital leg in our corporate banking is our transaction banking capabilities which basically speak to the ability of our corporate customers to initiate transactions in their own offices," he explained, adding that such transactions could cut across liquidity management, cash management and trade finance.
The bank is also at advanced stages of implementing two critical solutions, Adeduntan said, including an integrated cash management and an integrated trade finance solutions to drive its corporate banking offerings. "And this we think, for us, is quite critical," he said, adding that this has also been extended to the bank's public sector customers, citing the cases of Ondo and Oyo states, where the bank has deployed the systems to help them, not only to grow their revenues but to also minimise leakages.
The bank's cost profile has been coming down, he said, noting that from a high of 63 percent it currently stands at between 52 and 54 percent. "We are not relenting," he said, adding that "in the fullness of time, we will be at about 50 percent."
Patrick Iyamabo, the bank's chief financial officer, asked by the CEO to respond to a question on the bank's capital adequacy ratio (CAR), said its capital position was great. "Our CAR as at nine months call was 17 percent, which is comfortable, given the 15 percent minimum for banks with international authorisation," he noted.
Iyamabo said that the bank had already disclosed that it would not be paying dividend for the year 2017, but that following its year-end audit, the bank's CAR is expected to rise accordingly.