Imo
Oil and Gas
FIRST E&P faces CSR headwinds in Bayelsacommunities, ahead OMLs 83, 85 production start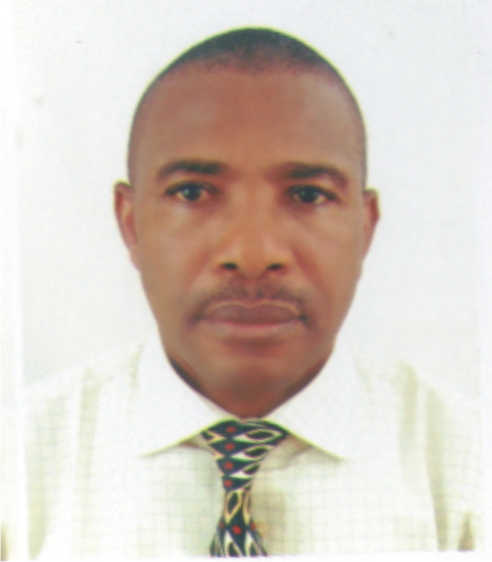 Ben Eguzozie is business a.m. regional lead based in Port Harcourt, providing regional and national  coverage for economy, business and finance
You can contact him on ben.eguzozie@businessamlive.com with stories and commentary.
January 15, 2021825 views0 comments
Youths applaud company, but want a share of pie
Express support, but remind company to respect 2018 MoU
State reports high unemployment, huge infrastructural gaps
Oil block to produce 60,000bpd, unlock 300m barrels recoverable reserves
OMLs to create $8bn value to Nigeria in lifespan
Ahead of commencement of production in its oil mining leases (OMLs) 83 and 85, FIRST Exploration and Production Development Company (FIRST E&P), the successor operator of Chevron's divested oilfields in Koluama, Southern Ijaw Local Government of Bayelsa State, would be up early with fulfilling corporate social responsibility (CSR) challenges with the communities.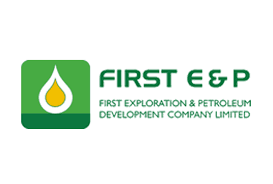 Though the youth in the host communities have applauded the successful development of the OMLs 83 and 85 to production start-up, they however, want a share of the pie through massive operational area employment quota.
FIRST E&P acquired the oilfield following the divestment of Chevron Nigeria Limited (CNL) from the asset located off Bayelsa coastline. In 2015, Chevron, American global oil giant, divested from OMLs 83 and 85, making way for FIRST E&P to acquire the asset, which it now operates as a Joint Venture (JV) agreement with the Nigerian National Petroleum Corporation (NNPC).
For the youth, they have articulated their hope that anticipated upsurge in project activities would create jobs for them, saying that they have a pool of skilled people among them in specialised oil and gas vocations.
In October last year, FIRST E&P, a wholly Nigerian oil and gas operator established in 2011, announced the achievement of a major milestone with oil production from the Anyala West field in OMLs 83 and 85, located in the shallow waters offshore Bayelsa State.
The oil block would produce up to 60,000 barrels oil crude oil per day (bpd), and unlock some 300 million barrels of recoverable reserves. Also, the oil asset would create a value of $8-billion to Nigeria in its lifespan.
LeghemoEbrasin, leader of a youth group in Koluama coastal settlement said the feat achieved by FIRST E&P, an indigenous operator, indicates that the Nigerian Content Development (NCD) policy was yielding results. He said FIRST's achievement in the previously dormant oil block held by Chevron justifies reposing confidence in Nigerian oil firms by government and other stakeholders.
He assured that the youth from neighbouring communities were quite confident to support the implementation of the Memorandum of Understanding (MoU) signed between the oil firm and host communities in 2018.
The youth have formed a cooperative group in readiness to drive empowerment schemes. They have also developed a database of the unemployed among them to enable matching of skills and job opportunities.
On another strength, local fishermen of the coastal communities are reminding FIRST E&P to plan extending palliatives to them, due to their expected displacement during construction and laying of a proposed 23-km undersea pipeline by the company and its contractors.
"We welcome the on-going efforts to get a pipeline licence from the Ministry of Petroleum Resources. Although we are going to be affected by the project, we however, expect the oil company (FIRST E&P) to offer alternative income opportunities to us during the construction period. We as members of the fishing vocation would definitely be affected when the laying of the undersea pipeline starts. So, we should be assisted, while our youths, who are trained in underwater pipeline welding, should be engaged to work," the fishermen said.
The host communities are evidently quite exhilarated about the coming on stream of two of the oil blocks after years of lull. For them, it would unlock the economic potentials of the Bayelsa coastline settlements, and go on to attract development of social amenities for them as well.
Bayelsa, though an oil-rich state in the oil-bearing Niger Delta, is quite lagging on many development indices. For example, it ranks in states with the highest unemployment rates. In quarter three of 2018, the National Bureau of Statistics (NBS) survey put the state as having the third highest unemployment rate of 32.6 percent, after Rivers' 36.4 percent and AkwaIbom's 37.7 percent. In the same year, the Economic Confidential's annual high indebted states (AHIS) survey, ranked Bayelsa 10th with N150.42 billion in foreign and domestic debts. The littoral state equally suffers huge infrastructural deficit.
Although it ranks among the top four federal accounts allocation (FAAC) revenue earning states, it ironically remains around the bottom 10 in Nigeria's subnational GDP rankings. In 2016, the state's GDP was a mere $5.52 billion.
But Ebrasin says the coming on stream of FIRST E&P's OMLs 83 and 85 would drive growth of the rural host communities. "Our Rural Development Foundation is well positioned to harness the opportunities that will be coming to us under the operational areas employment quota, and funds for community development projects," he said.