Personal finance
Five tips to planing a budget-friendly honeymoon
February 10, 20183.9K views0 comments
Marriages are made in heaven but honeymoons are supposed to be relished on earth.
But going by how lavish some weddings are, most couples end up looking for budget honeymoon destinations.
The good news is that there are plenty of budget-friendly destinations, just that they are perhaps not that popular. Besides the choice of destination, there are many ways to have a romantic yet budget-friendly honeymoon. A little homework and small sensible steps can make your honeymoon a pleasant and economical affair.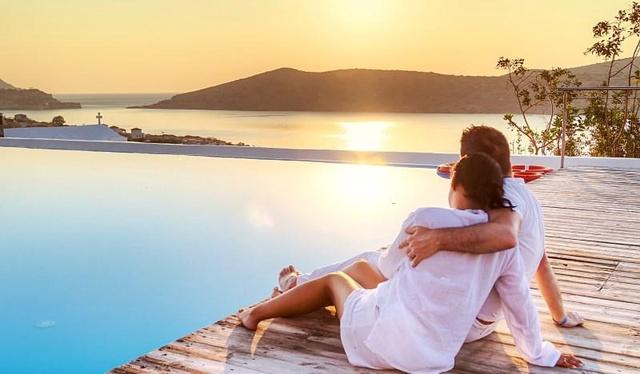 Five Tips to Planing a Budget-Friendly Honeymoon 1. Pick a pocket-friendly location
Offbeat destinations perfectly meet the requirement of a newly married couple. These beautiful, yet secluded, retreats are much cheaper compared to the other popular honeymoon destinations.
Also, they offer all the privacy you need. Moments spent together at such places leave a lasting imprint on the soul and are a great kickstart to a great relationship. You can look for an international destination or choose from exciting offbeat honeymoon destinations in your own country.
2. Reap the benefits of being an early bird
In today's exciting world where discounts and offers continue to amaze us, a small conscious effort can save big bucks. All you need to do is keep a track of the fluctuations in the prices of hotels and flights. If you are planning a honeymoon in the offseason, you can expect a better deal with great discounted packages.
But just like marriage, your honeymoon too should be well planned. Booking tickets and making necessary arrangements well in advance can save you a lot. Be prompt with your planning and keep a close eye on the leading service providers.
3. Stay away from special occasions
Planning a honeymoon during festive season can turn out to be a costly affair because peak season acts as a leverage for all travel agents.
The hack is to plan an offseason wedding. Enjoy the best of services and offers on honeymoon packages.
4. Compare packages, the more you research the better you'll find
Never book a ticket/hotel/package without comparing prices. Websites are there right in front of you, all you need to do is scroll through them and look for the best deals. With larger number of deals up for grab, there is a high chance you will find a great deal for your honeymoon.
5. Talk to locals to find out about the best experiences around
Tourist guides are fine but natives know the place far better than any outsider. Talk to the locals and ask them for the most awesome things you can do while on your honeymoon. They will tell the cheapest hacks and hideouts and save you a lot of money.
Go for customisable honeymoon packages so that you can pick one, tailor it and turn it into a budget friendly affair.
Honeymoons don't need to be as expansive as the wedding tends to be. Here are five tips to planning a budget-friendly honeymoon.