Full Moon Hotels, Owerri, takes pride in its well trained and cultured workforce, FRANCIS IFEANYI, human resources executive, tells Business A.M.'s Dikachi Elemba. Ifeanyi, a graduate of petroleum engineering, Federal University of Technology, Owerri (FUTO), has attended management courses, including professional certification courses in London and the Calson's School of Management, University of Minnesota, USA.
Could you tell us some places you have worked before Full Moon Hotels, Owerri?
I have had the privilege to garner some working experiences from reputable firms, such as Weatherford Oil Servicing Company, Port Harcourt (as an intern), Ministry of Petroleum and Environment (intern), Mr. Bigg's Owerri, as operations manager, Zaza Hotels, Owerri, housekeeping department; Transtell Suites, as marketing and sales manager, and now, Full Moon Hotels, where I have worked in different capacities since 2015.
Having worked in other places what makes Full Moon Hotels different from other hotels in Owerri?
Owerri, Imo State, amongst the frontline southern cities in Nigeria, is renowned as a hub of qualitative and competitive hotel clusters, some of which are of international repute.
We have a unique clincher. Full Moon Hotels is in Owerri, but not an Owerri or local brand. Hence, Full Moon is a unique brand in the hospitality industry, not defined nor localised by its location, but stands out with exceptional services and reputation that resonate, even beyond Eastern Nigeria.
The 85 rooms hotel edifice located in New Owerri was built and launched in December 2014. It was initially managed by the notable Thornberry Hotels management firm, based in South Africa. The hotel is about 45 minutes drive from the Imo International Cargo Airport.
Full Moon Hotels will turn eight years this year, 2022. But it is obvious that before you could name three best performing hotels in Owerri, Full Moon will be there. The reasons being that it was founded on some enduring formidable operational policies and values. Inspired by unrivalled vision and mission pledge, focused on innovative and world-class services to her teaming high net worth national, international and corporate guests.
Full Moon Hotels has been able to redefine hospitality services standards across the region and has proven to be an indispensable factor in the equation of industry standards, exceptional service delivery since inception. Full Moon Hotels' setting is themed with top notch luxury, being matched with accompanying exceptionally personalised services.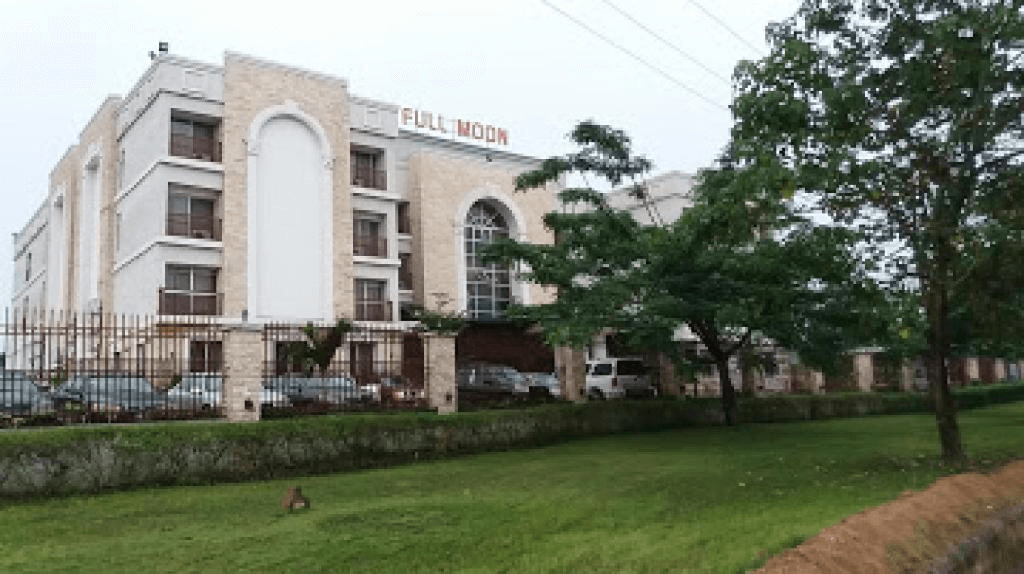 As a human resources executive, would you like to tell us about your duties, as well as your experiences?
The Human Resources department is often considered as an essential part of many organisations. It is present in numerous industries, and takes on many different functions in its daily routines. The HR department acts as a liaison between employers and employees to help and ensure that both are well equipped to do their jobs safely and effectively.
Now, my job includes but is not limited to recruitment, employee screening, and induction sessions. It is obvious that acquiring new talent with the required ability, knowledge and skills is something every business needs to do if they wish to grow and drive the needful results. Also, company benefits, payroll and compensation, performance evaluation (appraisals), employee relations, enforcement of disciplinary actions, employee records, maintaining company's policy or culture and job training and grooming.
As regards my experience on the job, in a nutshell, the HR career posits challenging, inspiring and all together rewarding prospects. The mainstay is encapsulated in processes such as recruiting, employee performance management, welfare and priming of the company's workforce to maximise efficiency.
Also, it is concerned with identifying talent gaps in a company, advertising for positions, evaluating potential candidates, and hiring top talents. To ensure that the needful results are attained. This places demands on my capacity to stretch to the limits, to ensure that all the employees are well aligned in the path of the company's passion, vision and mission.
Could you share with us some of your challenges as HR manager?
Some of the challenges so far include, recruitment and selection to find suitable candidates for the jobs from a large number of applicants can be really challenging. To this, I have to make suitable changes from time to time in the selection pro­cedure and see to it that the candidate is up to the mark fulfilling the job requirements. If required, I would ensure some ideal training for the candidate to get the desired results.
On the emotional and physical stability of employees, paying wages and salaries to employees is no longer sufficient in today's world. Many employees work for a lot of reasons, beyond the basic monthly salary. Some work for identity essence, career development, emotional gratification, to give service, amongst others. Hence, it is really demanding to maintain proper emotional balance among the employees. While also ensuring that I understand the attitude, requirements and feelings of employees, and motivate them accordingly.
Again, balance between management and employees: the demands of my office places responsibility on me to always ensure appreciable balance as regards the interest of the management and the employ­ees on the strength of synergy of purpose and efforts. Hence, profits, commitment, cooperation, loyalty, and sincerity are the prospects expected by management from employees; whereas, better salaries and wages, safety and security, healthy working conditions, career development, and participative working, are the prospects expected by employees from management.
Also, training, development and compensation; here, the essence of a planned execution of staff training and managerial development programmes cannot be overemphasised. The need is very cogent, the processes of execution are very challenging and the outcomes are very inspiring.
As such, training is required to sharpen, enhance the skills, and to develop the knowledge of employees. Compensation, in the form of salary, bonus, allowances and incentives, is to be paid, according to the performance of people. A word or letter of appreciation is also to be given, if some of them have done their jobs beyond expectations to keep their morale up.
Performance appraisal is a major demand and a routine process in my office as the HR executive in synergy with other managers. Hence, it stresses the need to devise a feasible appraisal tech­nique, according to the changing needs of the company, which when employed, stands the capacity to delineate the needful feedback from the employees and the quality of which would enhance our overall productivity as a service company.
Apart from the specifications of your job, what contributions would you like to bring to the firm, using your position as HR manager, to maintain its standards ?
Well, as I stressed earlier, my focus as the HR executive of Full Moon Hotels Owerri, is inspired by the need to entrench unrivalled standards, capable of harmonising and harnessing the innate potentials of the workforce; delivering exceptional services and results.
This, I intend to achieve, by exploring some viable channels, such as technology, for example; the use of Staff Information Management Software by BIODUX Tech; also, more innovative and results driven approaches. This would engender team spirit and purposeful disposition amongst the managers, as well as elicit a sense of commitment from the teaming employees.
What is your take on the hotel and hospitality industry in this country?
Well, a lot has been said in this interview. The industry is not there yet, but I would say it is really evolving at much accelerated speed than thought in recent years, both in the eastern region and Nigeria at large. As such, it implies an ever growing fierce competition. This, in other words, implies a platform that demands quality, capacity, excellence, proactive innovation, amongst others, to stay relevant.
But as I stressed earlier, Full Moon Hotels, is a world-class hotel facility, that prides in its well trained and cultured workforce, whose delights are centred in exceptional services and best of hotel industry standards.
With this said, you can't come to Full Moon Hotels and go home the same without that feeling of bonding. The unalloyed standards and inestimable value for your money, would have endeared Full Moon Hotels to your heart, as a renowned brand to reckon with.