AI
Google Clips AI camera finally out on sale at $249
March 1, 2018869 views0 comments
Google announced a new AI-powered camera called Clips back in October, and the gadget is now finally on sale at $249.
There are many memorable moments that should be immortalized but sometimes, by the time users take out their camera to snap a photo, the moment is gone. Google Clips aims to solve that problem by taking candid snapshots when it "feels" that something interesting is going on.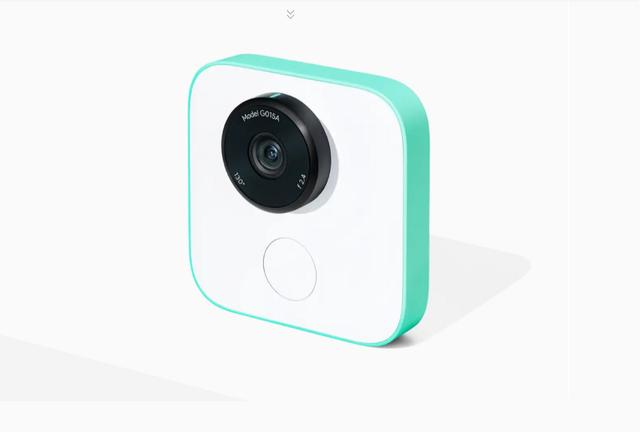 The new Google Clips is not a traditional camera as it relies on artificial intelligence to determine which moments would be memorable and capture them by itself. The camera relies on Google's algorithms to detect familiar faces and pets so that it can automatically capture memorable moments.
Google Clips doesn't record video or audio, it basically shots a bunch of stills and stitches them together into short clips. Users can then edit the seven-second clips, save them, or extract still photos with the Clips smartphone app. Simply put, Clips takes a series of photos and makes high-resolution GIFs out of them rather than shooting video.
Those who don't trust Google Clips to take photos by itself can also use the shutter in the app, or click the button on the camera to do it themselves.
Based on the clips users save from what Clips captures, the AI technology will learn the types of moments users prefer and focus more on those. In time, it will surface clips users are more likely to appreciate and save.
Google Clips needs to be close to the action in order to capture interesting moments, but its choices may not always be very inspired. The quality of the Clips is decent, but not utterly impressive.
The camera has a fixed-focus sensor with a f/2.4 aperture and a 130-degree wide-angle lens, and it comes with 16 GB of internal storage space.
As previously mentioned, the Google Clips went on sale at a $249 price point. It's not outrageous, but it's not exactly cheap either. It can connect to a Google Pixel, Samsung Galaxy S7, Galaxy S8, or iPhone either through Bluetooth or Wi-Fi Direct so that users can download content, but there's no option at this point to connect it to a computer.
At the same time, while it touts great smarts and performance, it's not that smart or versatile, and it may not be able to capture the great candid clips it promises.
Early reviews are not very encouraging and while it's promising, it's no GoPro challenger. Reviews so far indicate that it's not really worth $249, but it could make a good tool if it gains more features or drops its price.
---
Courtesy TechTimes