Frontpage
Grumbling as Okowa outsources Delta State payroll to private firm, Heckerbella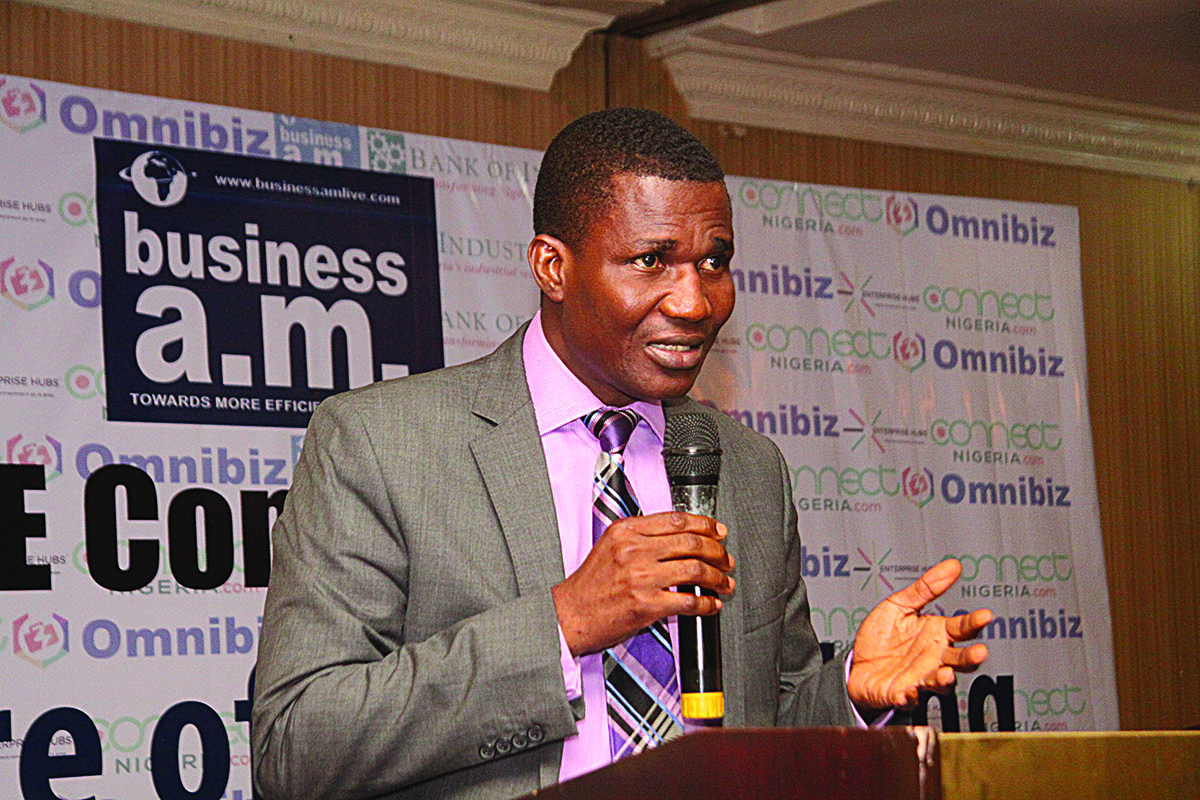 Phillip Isakpa is  Businessamlive Executive Editor.
You can contact him on phillipi@businessamlive.com with stories and commentary.
September 10, 20182.6K views0 comments
In what is being described as a strange development by workers and many people in Delta State, the government of Governor Ifeanyi Okowa is said to have handed over the management of the state's staff payroll to a private firm based in Lagos, Heckerbella Limited, multiple sources affected by the situation told business a.m. over the weekend.
The move by the Okowa government is being seen by the civil servants as inappropriate and has thus been widely condemned, because they say there are enough structures, comprising the ministry of finance, the offices of the accountant general, the auditor general and Pre-Audit, to manage payroll.
Many of the workers say this would definitely be an election issue with some other them saying they would withhold their votes in 2019 from the governor if this matter is not urgently resolved.
business a.m. learnt that Heckerbella Limited was brought in by former state governor, Emmanuel Uduaghan, in 2014 to carry out a biometric exercise on staff, as well as undertake a comprehensive staff audit, with a view to tackling what has become a nationwide scourge, the prevalence of ghost workers, but that the firm was in June given the additional responsibility of managing the payment of salaries to civil servants in the state, sidetracking existing personnel payroll management structure which existed across ministries and parastatals.
Delta workers across are particularly miffed by certain actions already taken by Heckerbella involving unexplainable deductions from their poor salaries, especially with no one communicating what is going on to them.
Many spoke to business a.m. about a catalogue of errors in the staff payroll management since June, when Heckerbella took charge with stories of under and over payments in different instances.
They said the firm, which is basically acting as a consultant engaged to earn 20 percent of whatever it is able to save for the government – some others spoke about an unconfirmed fee of as high as N100 million – had taken payroll management after it appears to have convinced the government to introduce a time or clocking machine to monitor workers attendance.
One Delta worker in Asaba told business a.m. that the introduction of the time or clocking in machine was conceived as a pay-as-youwork where staff would be paid according to the time they were recorded to have come into work.
But it is the management of the payroll by Heckerbella that appears to rile up many civil servants in the state, who say that the firm appear to lack the experience hence the catalogue of errors.
"From the month of June, 2018 when Heckerbella took over the services of payment of workers' salaries in the state, civil servants in the state, have not known peace.
No less than 70 percent of the workers' salaries has been drastically slashed, while 10 percent has theirs indiscriminately increased and the remaining did not receive their pay, especially in the month of August, 2018," a Delta worker complained. Another case is cited of a staff in Asaba, the state capital, who got paid N200 only as her full salary for the month of August, 2018. The senior staff who was at pains to explain the situation blamed the inexperienced Heckerbella and told business a.m. that she did not miss any day from work in all of August, as she duly clocked in and out as at when due.
Some civil servants in Asaba claimed that the unnecessary, hyped, staff verification exercise tagged Biometric Identification Payroll Automation Time and Attendance System (BIPATAS) by the inexperienced consultants, was a colossal failure.
"It did not achieve its aim as civil servants in the state who now live abroad or those who have picked up employment in other companies still receive their salaries," one civil servant alleged.
The governor is being asked by many of the civil servants the rationale behind engaging an inexperienced private firm to manage such a sensitive operation as the workers' monthly salaries, when the Computer and Pre-Audit Departments are full of highly qualified professionals with numerous chattered accountants in their midst, noting that they have all been rendered redundant since June 2018.