Three agric-tech innovators in Nigeria have been announced as final winners of the $20,000 prize for the maiden edition of the Agriculture, Youth and Technology (AYuTe) Africa Challenge Nigeria, an enterprise development programme initiated by Heifer International.
Ifeoluwa Olatayo, managing director, Soupah Farm-en-Market Limited, emerged overall best  competitor and won a $10,000 grant to expand her business initiatives in the agriculture value chain. Rejoice Usim, chief executive of Simkay Foods Limited, was announced second place winner, earning $6,000 grant, while Stephen Obe, CEO of Evet Technology, won the third place and was awarded $4,000.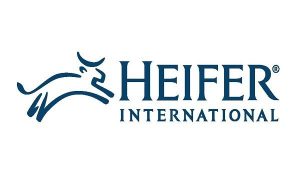 Presenting the cash grants to the three finalists, Rufus Idris, Heifer Nigeria's country director, said: "We are excited to announce a starting cash grant of $20,000 to the most promising young agritech innovators in Nigeria. This is in line with Heifer's strategic goal of unleashing the hidden agricultural treasures among African youths."
Idris expressed confidence that the new ideas and technologies by the "tech-savvy youths" discovered in the competition will help to convert the huge potential in agriculture to economic growth and employment across Africa while transforming the sector.
The Heifer country director also noted that the organisation, through the challenge, hopes to further inspire the Nigerian youth population to continue to embrace agriculture as a career option of choice, while promoting creative professionals that are using technology to re-imagine farming and food production across the country.
"More than half of our population consists of young people and with inflation skyrocketing, fuelled mainly by food inflation, we'll need the youths with energy, tech-savvy, and entrepreneurial skills that can be channeled to transform the agricultural sector," he added.
Speaking on the impact of her innovation at Soupah Farm-en-Market Limited, Olatayo, who won the first prize, said her company connects rural smallholder farmers to urban markets by using short code as a procurement interface.
"So, rural smallholder farmers will no longer market agriculture produce through middlemen. They will communicate with us directly to collect their produce while we sell to large off-takers," she explained.
Olatayo encouraged Nigerian youths, especially the tech enthusiasts, to engage and think of how to use technology to better the lots of young farmers and boost food production and supply.
The AYuTe Africa Challenge Nigeria, which commenced in August 2022 with over 600 entries, was established as a platform for identifying outstanding young agritech innovators in Nigeria and other various Heifer countries, as well as assisting in the formation of strong partnerships.The initiative was also established to identify, nurture, and support innovative, relevant, and technology-driven agric-centric enterprises that grow, scale and help smallholder farmers to thrive in Africa.
According to Heifer, the national competition represents a new phase of Heifer International's AYuTe Africa Challenge, established in 2021 to award cash grants annually to the most promising young agritech innovators from across Africa. Like the Regional Champions competition, the AYuTe national champions competition offers prize money and mentorship, helping translate the energy and ideas of young Nigerian agritech innovators into meaningful impact for smallholder farmers across the country, and supporting winners to grow their businesses and profile.