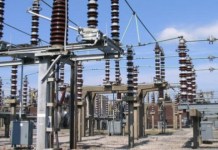 Effective from July this year, electricity consumers in the country will start paying more for the service. 
Sale Mamman, power minister, told the senate on Tuesday the Federal Government told the Senate Tuesday that the infrastructural deficit in the power sector could only be fixed when the electricity companies have enough money to invest in infrastructure.
Mamman who attributed the central problem responsible for the epileptic situation in the Power Sector to do the clear lack of central coordination within the sector, stated this when he appeared before the senate investigative hearing on power sector recovery plan and the impact of Coronavirus, COVID- 19.
Mamman said that the massive infrastructural deficit existing within the electricity value chain was responsible for why the sector has failed to achieve its set goals. The committee on Power is carrying out an investigation, with a view to identifying the reasons for the inefficiency and under- performance in terms of unstable and inadequacy electricity supply in the power sector in spite of the huge financial interventions by the Federal Government.
According to the minister, the power sector was also grappling with the challenge of infrastructural misalignment, market inefficiency/transparency, sector governance/policy coordination, increase energy access and completion of legacy projects, adding: "Note that the teething issues as well as the legacy issues affecting the power sector is primarily an issue of infrastructural deficit and lack of coordination in the sector."
Mamman who told the committee that the outbreak of the Coronavirus, COVID-19 pandemic has affected the purchasing power of consumers, payment capability of electricity consumers as well as the demand for electricity in general, said that a lot of capital investment in the Sector was dependent on donor funding, loans and budgetary allocation, assuring that the challenges in the power sector would soon be a thing of the past.