AGS
scheme
Africapitalism, financial inclusion, and the informal sector
October 22, 2018840 views0 comments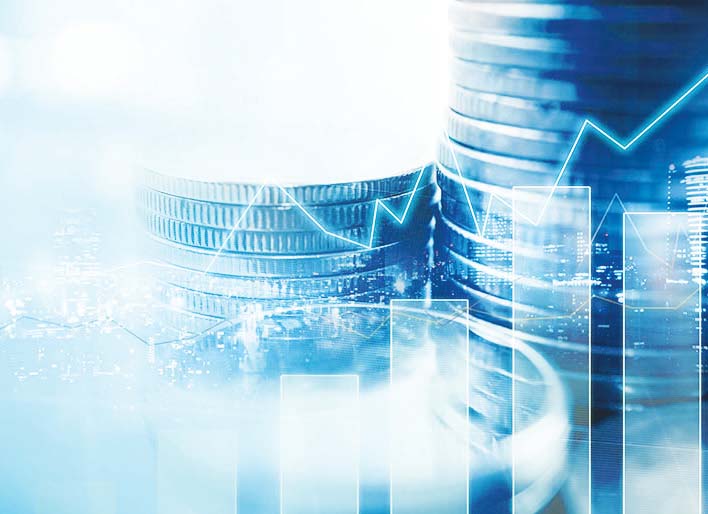 During a previous trip into Lagos, I received a call from an Original Equipment Manufacturer (OEM) representative for Nigeria. This representative was aware of my personal interest in facilitating and delivering inclusive services to the informal sector and that my organisation, Visual Earth, is working at facilitating this engagement with the informal sector as well as exploring ways of driving their financial inclusion, within Nigeria's Value Added Services (VAS) domain. The representative's message initially excited me – 'sir, I now work with a company that has created an innovative OS (operating system) for feature phones that you need to see'. The possibilities from enabling better interactions and engagements with this sector, via feature phones, played out several ways in my head and so, I immediately requested a meeting. I cleared my schedule for the evening and as our agreed time drew closer, I made my way to the scheduled meeting place.
The highlight of our conversation was my asking this representative, "are you willing to spend N500 or even N100, on data access from a monthly income of N20,000"? The representative attempted to evade offering a true response initially and aggressively attempted marketing the OEM proposition whilst refusing to acknowledge the issue I had raised. A few minutes later, as I continually posed the same question about expenditure and income, the reprepresentative finally admits that his OEM's proposition offers little benefit to persons from the informal sector. Sadly, this is a reality with many products and services currently on offer within the Nigerian market place, touted as being created specifically for the informal sector – they offer no true or identifiable value for their intended customer base. Furthermore, with many of the conversations had over the last twelve months, on engaging with Nigeria's informal sector, it is observed that we are faced with the same or strongly affiliated views for service providers – 'we've made or created this offering for the informal sector. Why would they not want it?'
Now, I attempt a response to this raised question and the widespread misunderstanding of the informal sector, by reflecting on academic research I and my organisation have been working at, examining informal communities in Nigeria and Turkey.  This research examines the accessibility and uptake of financial inclusion opportunities, using a geodemographic bias and explores individual traits viewed as strong drivers of uptake and the impact such individual traits have on opportunity adoption, namely – perception; affordability; loyalty; aspiration; adoption; constraints; protection; and, innovation. Then, by re-examining our outlined engagement strategy for the informal sector, shared at the 2016 EPPAN (E-Payment Providers Association of Nigeria) conference on financial inclusion, in Abuja, where we highlighted the formal sector needs to be found facilitating process flexibility, offering indemnity cover for informal sector individuals, building and sustaining inclusive business opportunities and also, becoming advocates for the informal sector. This all aids with taking a step back to identify where the formal sector has its engagement with the informal sector, wrong.
First, let's not forget that the informal sector has operated and can continue to operate outside of all formal service structures. Hence, to engage the informal sector, the formal sector must develop truly inclusive opportunities. Also important to note, in Nigeria, is that the formal sector is mostly perceived as 'not to be trusted' by many cohorts operating within the informal sector. Here, the task of changing this narrative by becoming an active advocate, is believed will go a long way but we are still eons from such relationship dynamics. Hence, it may be argued that services and opportunities offered by the formal sector will continue to receive massive investments for marketing communications but will, however, encounter low levels of uptake by the target consumer group. Hence, a guiding factor needed here to underpin the delivery of marketing communications and facilitate segment interaction, in a bid to prompt an increase in offering uptake by informal sector participants, will require accepting that informal sector purchases are largely driven by aspiration. But to actually prompt a continuous purchase decision, an initial aspirational purchase needs to be facilitated and at a negligible cost. The rationale behind this is process flexibility – being willing to facilitate a transaction but not as business as usual – and, clear affordability – visible trade-offs are offered and the proposition is an essential item being made accessible. By so doing, the desired engagement with the informal sector is inverted, encouraging self-adoption and propagation of the opportunity from within the informal sector. Whilst also reducing the formal sector's visibility with its extensive marketing campaigns, normally required to encourage adoption by the informal sector.
Next, I embark on a quick examination of a few other traits that are affiliated with decision making by informal sector cohorts. Our earlier referred research established a connection and identified some of these traits, namely constraints, perception and protection, as other key drivers influencing opportunity adoption. These traits are equally examined whilst offering a response to the inferred question earlier attributed to the formal sector. As a result, focus is drawn to and re-directed, to the said perception issue prompting a mistrust of the formal sector and the inferred impact on the informal sector's poor attitude to adoption, of financial inclusion opportunities. For such a scenario, the informal sector cohort considers first, the crippling effects of life's constraint (experiential limitations) and immediately gets into a protectionism mind-set. This mind-set is mostly displayed as a mistrust of existing structures believed to or able to worsen an already dire life circumstance. Needless to say, many of the said concerns are hard to verify. But sadly, with the attitude of the formal sector, this self- perpetuated divide continually grows and remains as a seeming unsolvable problem.
However, the ideation behind Africapitalism and its intended impact, offers an opportunity for a rethink of the formal sectors engagement with the informal sector. This philosophy proposes the formal sector, composed of the private sector, seeks to generate economic prosperity and social wealth – a task that requires engaging with the informal sector; but sadly, it remains a fact far from reality as earlier highlighted. However, in a bid to facilitate delivering this proposed social wealth offer from Africapitalism, the formal sector must change its manner of approach with engaging the informal sector as well as the views held of the sector. More important, it brings to the fore the need for a flexibility of process strategy with how the informal sector is engaged. In addition, this equally raises a need to explore establishing a sustained and inclusive business or in this scenario, engagement strategy with the informal sector. Hence, the opportunity offered by Africapitalism, generally, for engaging with the informal sector, is this arising proposition for re-examining and exploring as well as facilitating economic transformation.
A part of this transformation being preached should be pitched as the re-examination of mind-sets and approaches adopted where engaging the informal sector, by the formal sector. This is to truly facilitate economic prosperity and the affiliated embodiment of expectations of the private sector with improving opportunities across the continent, a factor considered critical for development across the continent, economically and socially.