Oil and Gas
How we'll help upstream operators drive up profit in oil & gas sector –KTS Oil & Gas Services
November 11, 2020499 views0 comments
A new oil and gas servicing firm, KTS Oil & Gas Services Limited has opened office in Lagos, Nigeria's commercial nerve centre, with a strong commitment to help the upstream sector drive up their profits.
The fully Nigerian owned and operated company said it launched on the country's oil and gas sector to provide upstream operators with top of the range operations support services to help improve their performance and drive up their bottom line.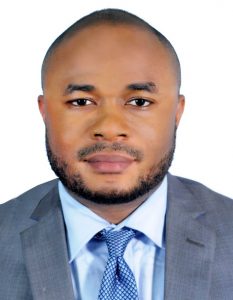 "Based on a strong disposition for value creation, we are focused on providing customized operations support services with a bias for the oil and gas industry," the company said in a statement on Thursday.
Listed among services rendered by KTS Oil & Gas Services Limited are provision and management of manpower for oil and gas installations, logistics support, industrial relations compliance management, community relations, corporate social responsibility projects (design, implementation and management), crisis management services as well as general operations of oil and gas facilities.
"Our operations personnel pool offers a wide range of technical expertise in Flow Stations, Oil Rigs, MOPUs, FPSOs or other extensions such as, FSO, FPSs, FSUs, FLNGs, FSRUs and FDPSO. These critical field operations pool, combined with our integrated support solutions, keep us primed to deliver a smarter future for Africa's oil and gas industry any time," the company said.
The statement stressed that the key management team members of KTS Oil and Gas Services Limited have good knowledge and individual proven track record of success in the company's core objectives and therefore have the competence and capacity to meet the needs of its clients.
The company further stated, "Our Chief Executive Officer, Mr. Tom Otuaga was the Chief HR Officer for Century Group and Managing Director of CCM Vessel Management Company, one of the subsidiaries within the Century Group. Otuaga holds a first degree in Mass Communication from Delta State University, an MBA in Human Resource Management from Obafemi Awolowo University and an MSc. in Organizational Behaviour from the University of Lagos. His quest for knowledge and new trends in Management has seen him attend leadership courses at Harvard Business School, London Business School and the John Maxwell Leadership Team Certification program. He is currently a Ph.D. scholar in Organizational Behaviour at the University of Lagos. Before joining Century Group, Otuaga was an HR Business Partner at Nestle Nigeria Plc."
The company said its primary objective is to partner with clients to meet the challenges of driving optimal productivity and value chain optimization in their onshore and offshore operations.
The statement also quoted Otuaga as saying that "Our goal is to help get things done faster and in the most cost-efficient way. This we do by leveraging the experience of our team of seasoned management professionals and the competence of our pool of technical manpower."