By Dikachi Franklin, in Owerri
Petrochemical plant; gas power plant; small-holder palm
          oil production; cassava milling plant; poultry clusters
petrochemical plant; gas power plant; small-holder palm oil production; cassava milling plant; poultry clusters.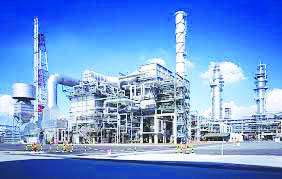 Heartland Professionals Network (HPN) has identified economic opportunities available in Imo State that prospective local and international investors may wish to tap into to establish and expand their business frontiers.
HPN is a group made up of professionals from the state who are persuaded to perform their civic responsibilities in order to galvanize public and private sector efforts in the socio-economic development of Imo state. The group is led by Chima Ibeneche as chairman; Ben Onyenze, secretary, and also includes Chijioke Nwaozuzu, a professor of petroleum economist at the  Emerald Energy Institute for Petroleum, Energy Economics, Policy and Strategic Studies of the University of Port Harcourt.
The group, whose membership comprises of over 50 technocrats, disclosed that the Imo has over 8,000 hectares of suitable swamps along the Imo River, adding that there was also opportunity for the establishment of a medium scale petrochemical plant in Ohaji Egbema or Oguta local government areas to produce plastic raw materials, methanol, and lubricants in partnership with viable investors.
In addition, a gas power plant could be located within such complex to deliver power to Owerri or into the national grid.
The group, through a document made available to business a.m. in Owerri, disclosed that there is investment opportunity existing through investing in small-holder palm oil production platforms for refining and packaging for export. It stated that red palm oil is on the rebound with large export demand even as it disclosed that palm oil value chain is vastly under-utilized with high potential for export growth.
Imo state at present has a comparative advantage in cassava production, this calls for investment in cassava milling plant for the production of starch, glucose syrup and such could be sited at Ngor-Okpala local government area where  massive hectares of land for farming are wasting.
Also, a medium to large cassava/sweet potato milling plant could be established in addition to produce ethanol, starch glucose, syrup, and animal feed for pigs could also be a great spin-off.
Among other investment opportunities, the Heartland Professionals Network revealed is the creation of a model poultry cluster, using the carcass of the old Avutu Poultry Farm. This farm is a demonstration poultry farm owned by the Imo state; it was established by the late Sam Mbakwe government between 1979 and 1983, but left moribund over the decades.
The group therefore suggests the carving up of the site and subdividing it into manageable units and concession or lease to poultry farmers and other operators in the poultry value chain; such as egg producers, broiler products, day old chick hatcheries, animal feed compounders as well as piggery/animal husbandry.