JOSEPHAT E. NWOSU lived in Germany for 15 years and another 35 years in the United States before returning home to Nigeria to establish and become managing director of Mayor Courtyard Hotel and Suites, a decent boutique hotel along Chukwuma Nwoha Street, in Owerri. He is now the Eze-elect (traditional ruler-elect) of Obike autonomous community in Ngor/Okpala, Imo State. He fields questions from Dikachi Elemba about the hotel and the hospitality business scene in Imo State.
Mayor Courtyard Hotel and Suites is one of the most recently opened hotels in Owerri. Give us a little background to how you got here.
Mayor Courtyard Hotel and Suites is a vision I have had for a very long time, coming from the Diaspora, Germany to the United States. I have always had a vision to own a hotel. In America I have a construction company called Bow Engineering and Construction Company and I also have another one called New York Community Affordable Housing. These are companies I have in America. And I have been in America for 35 years, Germany for 15 years. I studied civil engineering in Germany. As I am getting old I decided that I have to put something in my own home country and the only place is in Owerri where I come from.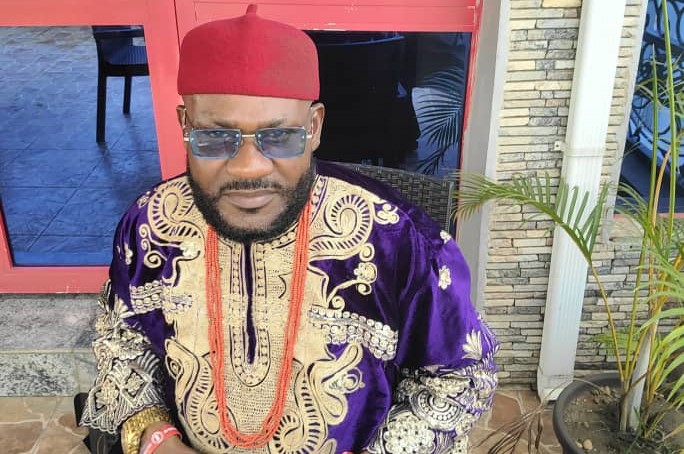 Coming home after all that time in the US and in Germany, why did you choose to go into hospitality and not something related to engineering?
I have had the vision to build a hotel before. Mayor Courtyard Hotel and Suites is a place for family relaxation. I set it up keeping in mind people from Diaspora and my friends. I belong to many clubs, like the Peoples Club of Nigeria, World Igbo Council of Chiefs, which I was president for 12 years and then, I have chaired and managed with my other good friends , Imo Council of Chiefs in Diaspora. So I set up this place to accommodate them, to bring them home so that when they come home they will be able to feel safe with their families.
Again, I did this to stem the rising unemployment in Imo State, which is my state. So far, this hotel is not up to four months old. I commissioned this place on 12th February this year. And so far, God is carrying it on, the foundation of this place is covered with the blood of Jesus. I love God.
Looking at the strategic location of this hotel, the traffic, beatification, the structure as well as your connections, even what the eyes can see, one would say that Mayor Courtyard Hotel and Suites is really in business?
Yes, things are working out well, but the cost of diesel is a challenge. It is quite expensive. I don't know what the government is doing to bring it down. But doing business here in Imo is not encouraging.
But what do you want to do next?
We have come to stay and must have to stay here and hope that it will get better, that's just my vision about it.
You are the Eze-elect of your community, so I should address you as such. Now, Eze-elect, would you like to tell us how many rooms this hotel has?
Mayor Courtyard Hotel and Suites has 28 rooms, excluding the bar, the restaurant, reception etc. We have four presidential suites, four business suites, four executive suites, four comfort suites and about eight others. The rooms are quite large.
And coming from the engineering sector, the construction industry, I said my own hotel must be different from others in the town. I didn't want to make the rooms too small just like what you see in other hotels, the rooms are quite spacious, very nice. And this is working out and people that come here always love this setting and the concept is amazing.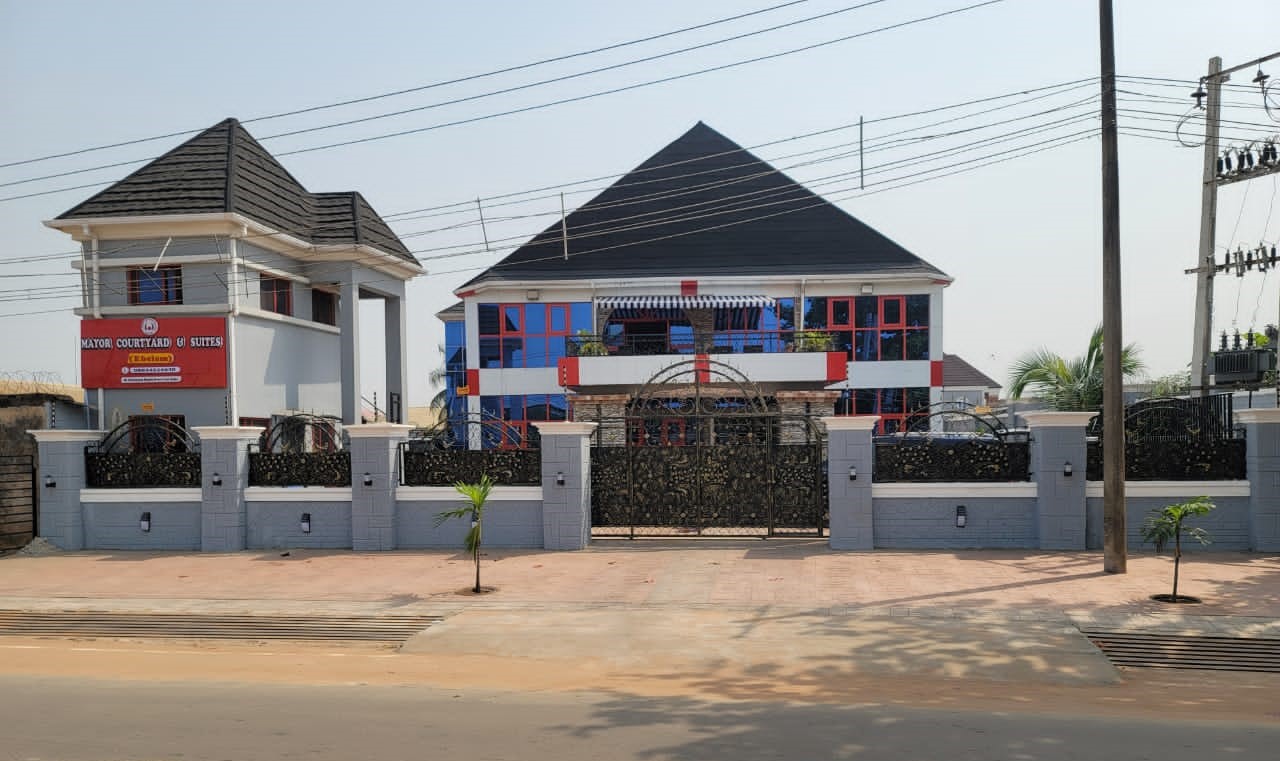 Most people establish hotels of this standard but fail to get quality staff to run them, how did you select your workforce?
I take time to select my staff, they are doing their best but some of them are still students and that is what you can find mostly here in Owerri. And I intentionally hired them to help them out. This place will also be used to help the unemployed in the state. But all the same, they are doing their best in the midst of the trained and experienced ones, but they still need training because experience is good.
Who will train them, the management of this hotel ?
Yes, I would want to send my workers to training, my management when I find that a place for such training exists. I would encourage them and encourage the industry where the hotels can send their staff for training and improve their skills.
Having built a good hotel of this standard in Owerri, and having seen the standards of the ones here in Owerri, is the standard of the hotel and hospitality industry here what it should be?
Particularly in Imo State, there is one hotel or the other, hotels everywhere. I think these hotels are bringing in money and improving the economy of Imo State. They are contributing to the economy but it is very, very competitive because there are a lot of hotels here. And so it depends on how you set up your own and the concept you will come up with to attract customers and the location. The management is another thing.
Are you saying that there is a need for networking?
Yes, hoteliers should work together, network together, communicate together and find a way to improve the industry more. I am just new in the state and I have heard and I have seen how difficult it is for hoteliers, how the state has been bullying, especially in Owerri here.
Every government agency has been coming here for one tax or the other. Honestly, it is not encouraging. You know we are just here to help the state to alleviate the unemployment problem, but the bullying is too much; they are always asking for one thing or the other. But the state should help us because we are contributing to the state's economy. But the challenges are huge, the challenges are enormous, the government should help us.
Now, having lived in Germany for 15 years and USA for 35 years, what can you tell us about the hospitality industry in those countries vis-a-vis the hotel and hospitality sector in Nigeria?
Well, you cannot equate the standards of the hotels there with those in Nigeria or Africa with the ones in America and in other Western countries. Their hotels are well functioning with guided laws and code even before you step in to build. What we are lacking here is that people come up to build anything they want without proper approval, or meeting the code.
There is a building code, you cannot just come and build anything overseas; you need to obtain permission and be guided by the agency within that environment; like in New York where I was an inspector in building, they have to give you a code. They will show you what you will do and until they approve it you cannot start to build. Here, people are building whatever they want, anyway it is working for them. Like I said before , the hospitality industry is what we are known for here in Owerri, it is facing a lot of challenges in Imo here.
You have two firms in the US, coming home, you have invested in the hospitality sector; do you see the insecurity in the Southeast, especially in Imo State as a threat to life and investment?
Few years back in Owerri, the state capital, people came from all over Nigeria to relax and enjoy their money, feel fine and go back. But all those things have disappeared because of insecurity in the country and in the state and it is affecting the hospitality industry here as well.
I just started and I am seeing that people are scared to come to Imo State and if they are scared, how can the hotels make money? So it is a big problem.
So I would like the government to look into it and encourage people to come to Imo State. Imo State is like a tourist state, and the tourism has disappeared because of insecurity.
I want to use this opportunity to beg the government of Imo State, our able governor, to help us to solve this problem.