Companies
Independence Investment Forum targets investments in agriculture, mining, others
October 1, 20181.1K views0 comments
… registration begins today
Registration for the 2019 Independence Investment Forum, designed by the Nigerian-American Chamber of Commerce and Footprint to Africa to deepen trade relationship between Nigeria and the United States of America begins today.
The annual event billed for the 1st of October, next year is targeted at attracting long term investments into agriculture, power, energy, mining and commodities with focus on American investors and interested parties with presence across the globe.
The forum is also expected to spark conversation among policy makers, domestic and foreign direct investors, business leaders, expert speakers and other key stakeholders.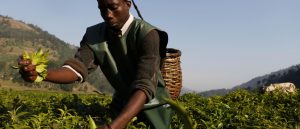 Oluwatoyin Akomolafe, the NACC president in a statement said TIFF as part of efforts to drive impact in the business space, will beam international light on the vast resources and creativity in Nigeria through the programme.
"We have facilitated business-to-business relationships and advanced economic cooperation between Nigeria and the United States through promotion of business and services that improve trade relations and prosperity of both nations; providing programs and services that improve economic prosperity and sustainability of businesses. The Independence Investment Forum (TIIF) will offer a platform for discussing investment needs and goals without the need for investors to travel to various locations in Nigeria to see projects or for Nigerian companies seeking investments to travel to multiple countries to pitch to investors", Akomolafe said.