Africa
Kenya's economic growth to rebound in 2018, says treasury secretary
November 7, 20171.2K views0 comments
Henry Rotich, Kenya's Treasury Secretary said Tuesday that the country's economy is expected to rebound in 2018 after a slowdown this year that was caused by drought and political turmoil during a prolonged election cycle.
Economic growth is forecast to rise to more than 6 percent next year and to move towards 7 percent in the medium term, Rotich said.
He had earlier trimmed the 2017 forecast to 5 percent from a previous projection of 5.5 percent, which itself was a reduction from 5.9 percent.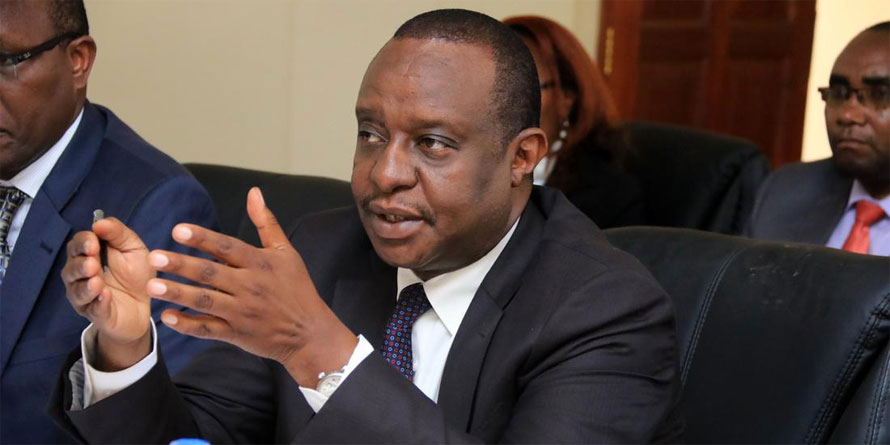 The economy grew 5 percent in the first half of the year, the government said, falling short of its full-year forecast.
"By and large, agriculture this year will be better than last year, that is the reason why our growth looks optimistic, even at this time when we face these challenges on the investment side," Rotich told a news conference.
---
---
Rotich said that revenue collections for the first four months of the 2017/18 (July-June) fiscal year had fallen short by Sh40 billion.
Kenya's economy has faced a slowdown for the better part of the year. In addition to the drought and its political uncertainty, credit growth has slowed, partly because of a cap on commercial bank lending rates imposed last September.
Kenya held presidential elections on August 8, but the Supreme Court nullified President Uhuru Kenyatta's win and ordered a repeat election.
Opposition leader Raila Odinga boycotted the new election, on October 26, and Kenyatta won again, with 98 percent of the vote, in a campaign marred by violent protests.
On Monday, a former lawmaker filed a petition at the Supreme Court challenging Kenyatta's second victory, in a last-minute move that opened the door to legal scrutiny of the vote.
Kenya is a regional hub for trade, diplomacy, and security and its prolonged election season has disrupted its economy.
The International Monetary Fund has also cut its 2017 growth forecast for this year to 5 percent from its initial forecast of more than 5 percent.