Frontpage
Labour welcomes Nigeria government's decision to stay hold on AfCFTA
Ajose Sehindemi is Businessamlive Reporter.
You can contact him on ajose.sehindemi@businessamlive.com with stories and commentary.
March 21, 20181.5K views0 comments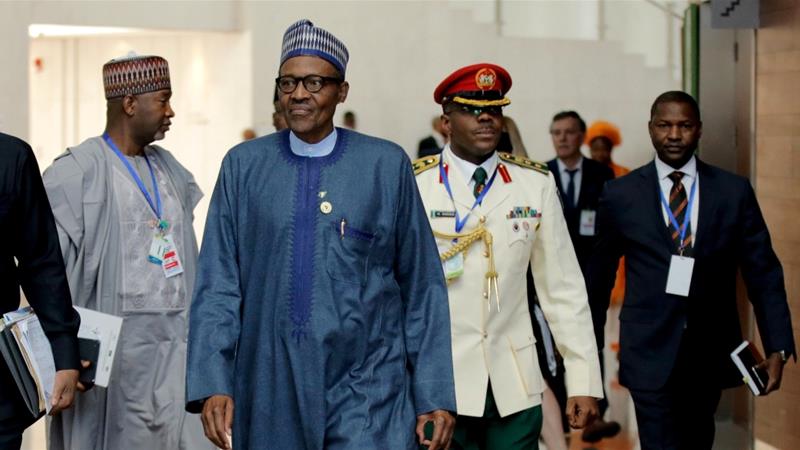 ---
Organised labour in Nigeria has hailed the decision of the Nigerian government to allow more consultations and deliberations on the controversial African Union Continental Free Trade (ACFTA) Area expected to be ratified today, Wednesday in Kigali, Rwanda.
Labour also acknowledged and commended "the vigilance of all stakeholders", namely manufacturers, NLC and business in calling for caution on the international trade agreements that could undermine Nigeria's development aspirations.
Issa Aremu, a member of the National Executive Committee of the Nigerian Labour Congress and vice president, Industrial Global Union, in a statement, observed that while intra-African Trade can bring economic benefits to member states, there should be broad consultation and participation in the CFTA negotiations to avoid what he called "pitfalls of past trade agreements which have turned to be more devastating and negative".
He recalled that the uncritical Nigeria membership of World Trade Organisation (WTO) in the 1990s, with attendant lowering of tariffs, trade liberalisation was the singular factor that led to the collapse of labour-intensive industries, like textile and automobile.
Aremu said:"Trade is the means to development, not the end itself; therefore, any trade pact must foster growth, create mass decent jobs and development, falling which it is counterproductive.
"For Nigeria to further reduce import duties, as envisaged, ACFTA will fuel cheaper imports and smuggled goods that would overrun domestic markets of local products which, because of high production costs, are unable to compete, thus perpetuating 'deindustrialisation', unemployment and poverty," he explained.
He said rather than Nigerians agonizing over non-ratification, it's time for Okechukwu Enelamah, minister of industry, trade, and investment, to do "first thing first" – prepare to engage all stakeholders on the trade pact, answer critical questions on the implications of the ACFTA, for ECOWAS treaty, common external tariff (CET) and the contentious Economic Partnership for Africa (EPA) .
Aremu said whatever the outcome of the deliberations, ACFTA should allow Nigeria the domestic policy space such that the policy objectives of job creation and industrialisation as contained in the Economic Recovery and Growth Plan (EPRG) and Nigeria Industrial Revolution Plan (NIRP) are not jeopardized.
The Nigerian president, Muhammadu Buhari, on Monday cancelled his planned trip to Kigali for the ratification event amidst mass protest at home.
The decision to establish the AfCFTA was taken in 2012 by African Union leaders at their 18th ordinary session. AfCFTA is the first step in the implementation of AU Agenda 2063, the "Vision" for an integrated, prosperous and peaceful Africa. Actual negotiations for the AfCFTA were launched at the AU Johannesburg Summit in 2015.
The negotiations are in two stages: Stage one covers trade in goods and services; while stage two covers intellectual property, competition policy and investment. AfCFTA envisages national ownership through mass consultation which seems to be missing in Nigeria.