Frontpage
Nigeria
Ministers, agencies working at cross purposes, advisers tell Buhari
February 7, 2020703 views0 comments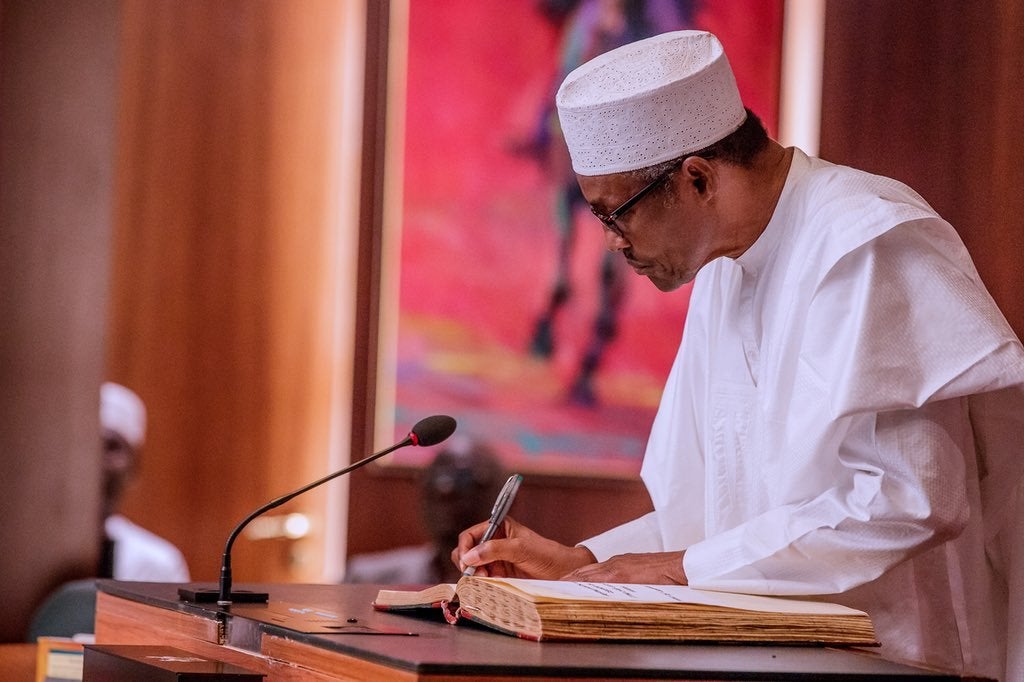 The Economic Advisory Council of president Muhammadu Buhari has identified the lack of "synergy" between ministries, departments and agencies of government as a major factor delaying delivery of set economic goals.
It noted that ministry and agency heads appeared to lack coordination, leading to their working largely at cross purposes.
The EAC, which is chaired by Doyin Salami, a professor, had submitted an executive brief on its meetings to Buhari at the Presidential Villa, Abuja, on Thursday.
It was the first formal meeting with Buhari after he named the eight-member body on September 16, 2019.
The EAC replaced the former Economic Management Team headed by vice-president Yemi Osinbajo.
Presenting the report to Buhari at the closed-door meeting, Salami told the President that apart from the lack of synergy, his regime needed to strengthen agencies and all procurement processes to give a boost to the economy.
The EAC particularly noted that the economy had grown at a slower rate, compared to the growth of Nigeria's population, an indication that there weren't enough productive activities to take care of the burgeoning population.
"In addition to the issue of synergy which the President addressed at the meeting, the council raised concerns that the rate of the growth of the economy is slower than the rate the country's population is growing; the need to strengthen national statistical agencies; reform procurement processes; improve education; and the need for job planning in training offered by academic institutions.
"The council also brought to the government their views on borrowing, macroeconomic stability and the need to provide a friendly climate for foreign investment", a Presidency statement issued after the meeting by Buhari's media aide, Mr Garba Shehu, said.
Salami also told Buhari that the Nigerian economic environment must evolve strategies to attract quality foreign investments.
"We need an environment that will attract investment. People will come only when they feel confident and when they come, their exit will not be challenging," Salami added.
The EAC also requested to meet with Buhari more frequently like every six weeks, as against the current requirement of meeting with him quarterly.
While reacting to the report of the EAC, Buhari asked the secretary to the government of the federation, Boss Mustapha, to "immediately (address) the observed lapses in coordination between ministries and all agencies of government."
The President had observed that heads of ministries and agencies were not appointed to work for their own personal interests but for the good of the whole nation.
Buhari warned, "The lack of synergy between ministries, departments and agencies will no longer be accepted.
"We are working for the country, not for personal interests. We have the same objective of service to the people and we will resolve this."